This week in WordPress
Lack of diversity in WCEU organizing team called out, leads to positive discussions
"Am I crazy or is there not a single black person listed on this entire page?" was Allie Nimmons'

tweet

calling out the WordCamp Europe organizing team, sparking discussion about diversity in WordPress this week.


Or as UX expert Piccia Neri

put it

, "There aren't as many Black people in the EU as in the US, sure. But they do exist, & won't volunteer unless you specifically ask them to, bcos they're not used to seeing anybody looking like them. Representation matters."


It didn't take long for WordCamp Europe organizers to admit they were "working through hurt, deep reflection, and painful realisations" about the makeup of their crew, and are

taking steps to ensure WCEU is more inclusive

, both this year and into the future.


Nimmons co-founded Underrepresented in Tech and has been a vocal advocate for greater diversity and inclusion in WordPress. While this week's events took an emotional toll ("I think today is the first day that arguing diversity and inclusion in this community has made me cry," she also

tweeted

), her actions also led to WordCamp Community Team organizer Angela Jin launching a

discussion on diversity in WordPress

on WordPress.org that's attracted dozens of responses. Folks have until February 28 to leave a comment, after which a summary of key takeaways will be shared with the community.


And more to come out of this week: BlackPress co-organizer Destiny Fox Kanno (also an Automattic-sponsored Developer Relations Advocate) and Jin, together with Nimmons, hosted a roundtable discussion in BlackPress Slack where members, including WordPress co-founder Mike Little, shared their experiences in the WordPress community and thoughts on its diversity.


In related news, Jill Binder, who leads the Diverse Speaker Training group in the WordPress Community Team, has shared details of

upcoming #WPDiversity events

, including the Allyship Program, designed to help event organizers create welcoming and diverse WordPress meetups and WordCamps.


(Editor: Allie Nimmons recently joined The Repository team in a community outreach role to help bring a greater diversity of voices into the newsletter and your weekly WordPress news.)
Post critical of full site editing hits front page of Hacker News
You know you've made it when you hit the front page of Hacker News. Developer Dan Devine says WordPress and full site editing is "no longer viable for me" and "The best thing about banging your head against a blogging platform for 10 years is when you stop" in

The Complicated Futility of WordPress

. His post has racked up

239 comments

at Hacker News, including many who are looking at WordPress competitors for their client work.


On the WP Review podcast, host Joe Casabona expands on Devine's post in

Who is Full Site Editing for?

and poses another question: who will full site editing be for? At WPShout, David Hayes writes, "I really enjoyed this essay/podcast from Joe Casabona about the kind of awkward question of what the 5.9-included full-site editing feature of WordPress is for."


Meanwhile, at speckyboy, writer Eric Karkovack delves into

why some web designers are feeling forced into change

. He writes: "In life, there are certain situations where you probably shouldn't press your luck. For example, if you see a cobra taking a nap, don't poke it with a stick. And if you run across a busy web designer, don't force them to change their workflow. In either case, you won't like the reaction you get."


Is the site editor for beginners? Elementor vs the site editor
Marsland challenged his daughters, Meg and Lily, both WordPress beginners, to build the same page—one using the site editor and one with Elementor. And the results are… well, you decide who wins the £20.

"

No matter which editor you use, getting started 'intuitively' is hard," says Pauli-Haack.


HTTP Archive data show WordPress maintaining market dominance
Over the past year, WordPress has "picked off" 9,000 websites from other content management systems, mostly Joomla and Drupal, but is "leaking quite a bit" to other CMSs, though not as much as it's taking in, according to Rick Viscomi, one of the maintainers of the HTTP Archive.


Jeff Chandler from WP Mainline

tweets

, "Interesting. This is the first I've heard of the HTTP Archive data set. Throughout the years, W3Techs has always been the source of WordPress marketshare."


W3Techs and HTTP Archive use different research methodologies and definitions of what a CMS is. According to W3Techs

usage statistics of content management systems

, WordPress has a 65% market share, followed up Shopify (6.7%), Wix (2.9%), Squarespace (2.7%), Joomla (2.5%), and Drupal (2.0%).


Program recommends "cautious spending" on WordPress events
Gooding says the main takeaway from the published financials is that WPCS' finances are heavily dependent on the corporate sponsorship of in-person events. Except for a handful of in-person WordCamps and meetups, WordPress events have largely been on ice since March 2020 due to the pandemic.
Call for testing to help inform design of WordPress Photo Directory
Photos added to the directory will automatically appear in Openverse. For now, these are standalone tools, but McCarthy says in future there will be "huge opportunities to integrate them directly into the WordPress experience."


#WPCommunityFeels: Lesley Sim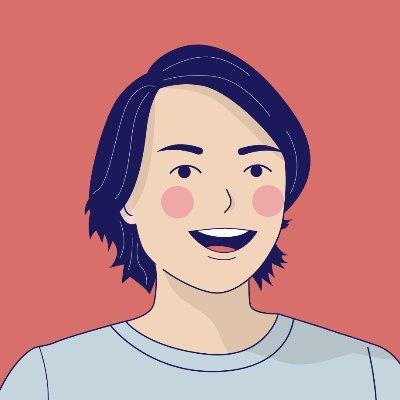 This week, what's inspiring Lesley Sim, co-founder of Newsletter Glue.
A podcast worth listening to: I like Pressing Matters (@pressingfm) because it feels real. When building stuff on the internet, I often feel like I'm all alone and doing it in a bubble. Listening to Pressing Matters makes me feel like Iain and Jack are in the trenches with me. It also helps that their podcast is really chill, the opposite of two tech bros shouting into their mics, interrupting one another with yet another pseudo-intellectual framework. As an example, at one point in a recent episode, Jack paused the recording to go make some sourdough.


A concept worth understanding:

Chesterton's fence

. Basically, do not remove a fence unless you know why it was put up to begin with. Often, reformers shout loudly about change, but they fail to fully understand or appreciate the reasons the "fence" was there in the first place. Often time, the "fence" was put up after much consideration and for specific purposes. And, in taking it down, the reformer might face a series of unintended consequences. Taking a day (or a week) to fully consider history and reasons for the "fence" in the first place vastly improves the chances of actually getting the reform you want or, at least, being more at peace with the current state of affairs.


A Twitter account worth following: Ellen Bauer (

@ellenbauer

). Ellen's been tweeting lots of super cool full site editing stuff and even holding Twitter spaces. Well worth a follow!


An article worth reading: I'm gonna be really cheeky and recommend mine:

WordPress as a Commons

. It asks a range of important questions around WordPress governance, conflicts of interest and the lack of formalized structure and processes. Importantly, I don't call for reform, but, following the Chesterton's fence heuristic, I instead call for discussion so that we may seek to understand and bring to light the relevant considerations.


A habit worth forming: Trying lots of different productivity hacks, from Pomodoro timers, waking up early, Getting Things Done (GTD) framework, cold showers, no phone one hour before bed, and more! The idea is that we don't know what works for us and different things work for different times in our lives. So the more things you try, the more tools in your belt you can use to tackle whatever comes your way, whether that's procrastination, burnout, or anything else.
Building Modern WordPress Plugins with Plugin Machine

WordPress development has been "modernizing"—using complex React scripts to display front-end blocks. Plugin developers are being forced to use React more often, but still want to embrace modern PHP practices without straying too far from "The WordPress Way." Automated testing and code quality tools have been adopted to help us maintain our plugins and avoid bugs.


Coming up, Josh Pollock joins host Courtney Robertson to teach you about each part of the WordPress developer toolchain—through a demo of Plugin Machine. Plugin Machine is a new product (created by Josh) that helps you create plugins quickly and easily, and to add features to them. Learn how to create a new plugin with as little or as many of the tools you want. In addition, Josh will demonstrate how to use these tools for plugin development and how to use Plugin Machine to add new features to your plugins as you continue to develop.


Josh is a PHP and JavaScript developer from Pittsburgh, PA. He is a freelance developer, creator of Plugin Machine, and was previously the co-founder of CalderaWP.


This free virtual meetup is presented by GoDaddy Pro and will take place on Wednesday, February 16, 2022 at 3pm EST.



In other WordPress news...
Not subscribed? Join the most conversational weekly email
in the WordPress community!