This week in WordPress
FSE themes? Block themes? What are we calling them?
Answering his own question, he says the short—and official—answer is "block themes" (the WordPress Themes Team agreed on this terminology in December 2021). The longer answer, as Tadlock explains, is more nuanced as there are actually now four types of WordPress themes: block, classic, hybrid and universal.


And more opining about terminology: In her article,

Gutenberg Full Site Editing does not have to be full

on the Extendify blog, XWP Senior Product Designer Tammie Lister says she "would love for us all to almost stop using the term 'Full Site Editing' in 2022." She argues the case for the gradual adoption of the various tools that comprise full site editing.


Meanwhile, at Smashing Magazine, developer and writer Leonardo Losoviz discusses the pros and cons of WordPress collaborating with the Block Protocol, a new open standard for building and using data-driven blocks. In

Implications Of WordPress Joining The Block Protocol

, he notes that a big adopter like WordPress would give credibility and traction to the protocol, which is still in draft.
WPTavern: Gutenberg 12.6 now available, doesn't break anything
He notes, "Nothing seems to be broken with this release, which is always welcome. Gutenberg has not fundamentally wrecked something I relied on in a long while. There were a few growing pains, but the software has become more stable in the past year. I just wanted to add a note to commend the people working on it every day."


WordPress Executive Director shares theory of tech adoption
In a nutshell: As we head into the second phase of Gutenberg, the WordPress project must keep in mind what will motivate or inspire users to "take a fresh look at the WordPress editor," which Haden Chomphosy breaks down into three parts: apparent usefulness, apparent ease of use, and apparent trustworthiness.




She notes that after WordPress 5.0 was released, "We experienced the effects of social proof not being on our side early on in the Gutenberg project, and turned that around through substantial after-the-fact efforts from contributors all over the WordPress project."
Accessibility advocate still asking for WordPress.com to caption videos
Edwards-Oñoro

adds

, "I suspect whoever fields questions on the @wordpressdotcom account has a different way to describe my perseverance."


Meanwhile, A11y Rules podcaster Nicolas Steenhout will share why

The Internet is Unusable: The Disabled View

at the WordPress Accessibility Meetup's next event on February 22 at 1am UTC. "Because disabled folks are the best people to explain what makes using the web difficult or painful for them," he explains.
Date set for WordPress 6.0 release
WordPress 6.0 is set to be released on May 24. Automattic-sponsored core contributor Chloe Bringmann has shared a proposed

WordPress 6.0 Planning Roundup

for the second major release of WordPress for 2022.


WordPress co-founder Matt Mullenweg will continue his role as release lead, with Héctor Prieto, a Technical Project Manager at Automattic working on Gutenberg, taking on the role of Release Coordinator. Peter Wilson, who recently joined 10up as a lead engineer on their Open Source Practices team, will serve as Core Tech Lead.




Several roles are yet to be filled, including the editor tech, triage, test, and accessibility lead roles.
Launch of ad-blocking plugin prompts freemium ads debate
"Have you ever been annoyed with ads or banners in your #WordPress dashboard? Me too, so I tried to build a solution. The Clarity plugin will make dashboard ads a thing of the past. 🚀"

tweets

full-stack developer Stanislav Khromov, who both launched his plugin and kicked off a debate about freemium products this week.


Or as GiveWP co-founder Matt Cromwell put it in the Advanced WordPress Facebook group, where Khromov also announced his plugin: "… why is no one MORE concerned with plugin developers making a decent living off the free code they publish?"


As we reported in issue #109, Jonathan Bossenger is trying to revive the WP Notify feature project — aka WP admin notices — two and a half years after it was officially proposed and after interest tapered off last year. Bossenger, a Delicious Brains-sponsored core contributor, is

seeking help with moving along a GitHub issue

so proposed designs can be installed and reviewed.


Delicious Brains Senior Developer Erik Torsner

tweets

, "Love it or don't. The Clarity plugin has the highest ratio between active users and WP Tavern articles ever and people on two sides calling each other unethical less than a week after launch. @khromov found a pain point and a hammer."
How can we sustain quality WordPress journalism?
Can this community journalism thing work? asks podcaster Matt Medeiros, who launched the WPMinute last year, hired Paul Lacey as managing editor only to lose him a month later, and is now working with Eric Karkovack of speckyboy fame.


Medeiros laments, "There aren't that many people who care about WordPress news, let alone care to contribute to it… So many have come and gone in this space—I can see why." It's a topic he unpacked in an interview with Kim Coleman, co-founder of Paid Memberships Pro:

Funding a WordPress news business

.


#WPCommunityFeels: Lu Williams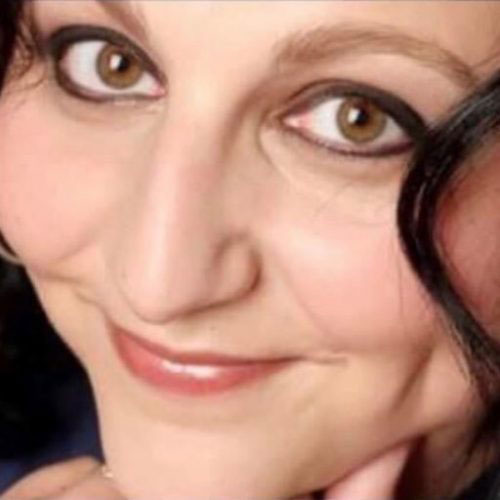 This week, what's inspiring writer and comedienne Lu Williams.


Join Williams's session, Find the Funny, at WordFest Live 2022. The 24-hour festival of WordPress will be held on March 4. Tickets are free, with all donations going to Big Orange Heart.
A podcast worth listening to:

A Funny Taste in Music with Andrew Bird

. As I do stand-up, this is a great podcast that opens up access to other comics whilst discussing their music tastes. Entertaining and a fun way to enjoy music you know or discover new music. For me, it's almost like a form of networking, listening to the guests and then following their social media presence. But the main thing is the "escapism" that music provides as well as the humor.




A concept worth understanding: T

the concept of ability. Once we are aware of our abilities, we know what we are or aren't capable of so we can then either improve our ability or shift our focus away from any inability, thus making us better people. You could spend years trying to master a skill you simply don't have or accept it and apply that energy to a skill you do have, ultimately improving the way you look at yourself. It's too easy to feel like we have failed but it's not failure. You can't fail at something you cannot do. Shifting that mindset alone eases so much pressure we put on ourselves, and we can start to really appreciate ourselves and our achievements from a deeper understanding.




A Twitter account worth following: Mine! (@cshq101) Of course, Steven Bartlett (@SteveBartlettSC) is my second choice after following me. I'm just playing but yeah follow me. I'm new on there, I'm lonely lol. Steven is worth following as his posts are quite thought provoking. I personally feel something akin to empowerment since following him as he just cuts through the BS so many motivational posts have by giving the type of content that makes me stop and think about how I respond and react to whatever life throws at me.


An article worth reading:

Any articles you can find from Stephen Bartlett are worth so much. Inspirational yet brutally honest, just like his Twitter account.




A habit worth forming:

Smile more… Look in the mirror and smile at your reflection. Trust me, you'll thank yourself after. That face that looks back at you, that's your face. You have to live with it your whole life. Even if you don't particularly find yourself aesthetically pleasing, your face is your identity. Smile at it, learn to appreciate it, respect it, embrace it and above all, like it. So smile because it's infectious. Because it's a simple way to be kind to yourself.
Growing Your Business Coffee Chat

Last month, GoDaddy Pro
hosted a panel
where we had guests share how you—as an agency or freelancer—have the potential to increase your monthly recurring revenue by offering website maintenance plans. On February 23, we continue the conversation with additional monthly services beyond simply keeping site plugins up-to-date. To do so, we have an all-new panel of guests!
Join host Marcus Burnette as he welcomes four WordPress industry experts to talk about content, security, SEO, development partnerships, and more! These four professionals are Topher DeRosia from Camber Creative (and HeroPress), Michele Butcher-Jones from Thrive Agency, Alycia Leno from GoDaddy, and Maddy Osman from The Blogsmith. You'll be sure to leave this casual chat with ideas for how you can add these services to increase your revenue!
This free virtual panel meetup is presented by GoDaddy Pro and will take place on Wednesday, February 23, 2022 at 3pm EST.

In other WordPress news...
Not subscribed? Join the most conversational weekly email
in the WordPress community!