This week in WordPress
Standing by Ukrainian WordPress folks
Russia's invasion of Ukraine has dominated the headlines in the past 24 hours. From his home in Dnipro, Ihor Vorotnov, a Ukrainian WordPress developer community organizer and Development Team Lead at Awesome Motive,

tweeted

"Yes, it's happening. Russia just attacked Ukraine."


It's not nameless faces affected by this war — it's people we know in the WordPress community. Like XWP Performance Engineer Sabrina Zeidan, who

tweeted

that her grandmother, mother, and dog were on the road trying to escape from her home city, Mykolayiv.


Patchstack co-founder and CEO Oliver Slid shared in Post Status Slack that his team has been in touch with cyber security and IT companies who are sharing their resources to help organizations fight DDoS attacks, and helping them keep donation and information channels open under heavier traffic loads.


Kyiv-based WordPress contractor Andrey "Rarst" Savchenko has been

updating his Twitter followers

on what he's experiencing (and hearing) on the ground, including explosions, sirens, and government websites going down.


Zeidan has shared details for

Come Back Alive

, a Kyiv-based nonprofit that is crowdfunding to raise money for Ukraine's armed forces. Savchenko has asked folks to go to the official Twitter account of Ukraine for information, which in turn is asking people to

donate to the Ukrainian army

.
Multisite post draws criticism, sparks discussion about its development
After five years of publishing MasterWP, founders Alex Denning and Ben Gillbanks recently sold the newsletter to Howard Development and Consulting. Just two weeks in, Howard's post blew up Twitter, with some calling out the post as "clickbait."


"This is a really bad take,"

tweeted

WP Engine Engineering Manager Chris Wiegman, whose tweet drew the bulk of criticism leveled at the post. Ryan McCue, Director of Product at Human Made, building Altis DXP,

added

, "This is the worst take. In fact, with @altisdxp we went multisite ONLY."


Software engineer Alain Schlesser, a WPCLI maintainer and core contributor,

tweeted

, "I'd prefer for single-site to be deprecated instead, to not have a random differentiation anymore. Everyone just has a network, but some only have a single site on them. Would simplify everything…" While Aaron Edwards, CTO at Incsub,

tweeted

, "For sure, I think they are using it for the wrong purpose. We manage 500,000 blogs on Edublogs, try that with vhosts and running code updates!"


Meanwhile, Francesca Marano, Associate Director of Engineering of XWP,

tweeted

, "A severe case of "The dog ate my homework". But I get it, for people not working in the enterprise space or higher ed, MS is just weird. I'd love to see the opposite: dedication - and not just from the maintainers - to improve it

❤️

"
WordPress diversity and the pros and cons of calling out
Also in this week's MasterWP newsletter (and while we're on the topic of calling someone out...) Underrepresented in Tech co-founder Allie Nimmons shares what she learned after recently calling out the lack of diversity in the WordCamp Europe organizing team:

The Journey to Better WordPress Diversity

.


Nimmons says her

tweet

led to a "cascading series of events that had both positive and negative outcomes," including WordCamp Community Team organizer Angela Jin starting a

discussion on diversity in WordPress

that has attracted dozens of responses. Folks have until February 28 to leave a comment, after which Jin will share a summary of key takeaways with the community.
Business Spotlight: Underrepresented in Tech
Underrepresented in Tech was designed and built with the goal of demystifying diversity. Fear of tokenization and awkwardness blocks many leaders from reaching out to diverse individuals. This roadblock prevents amazing people from finding amazing opportunities. We built this tool so that if you want to prioritize diversity, you can.
Rich Tabor releases new block theme
Extendify's Head of Product Rich Tabor has caused a buzz with the launch of his new block theme, Wabi. Designed for writers and publishes, it's the same theme Tabor developed for his own blog.




At WPTavern, resident Gutenberg writer Justin Tadlock gives his tick of approval in

Unearthing Hidden Treasures in the Wabi WordPress Block Theme

: "The best developers make it look simple, and Rich Tabor's Wabi is dotted with those little tricks that make poring over WordPress block theme code feel exciting again."


In other theme-related news, Anne McCarthy, the Automattic-sponsored program manager for the Full Site Editing (FSE) outreach experiment, has put out a twelfth call for testing. The latest experiment,

Hyping Headers

, asks volunteers to customize a header using everything from the navigation block to template part focus mode to then reuse this personalized header in a different template.


Tweet encourages WordPress folks to share their advice for beginners
Not news, but as GoDaddy Pro tweeted, "This thread is jam packed with great advice! #WordPress newbies - dig in and learn! 🧠"


speckyboy writer Eric Karkovack tweeted this week: "My #WordPress friends: What is one piece of advice you'd give a new designer/developer just starting out with the software?"


There were loads of replies but here are a few:


Accessibility advocate Deborah Edwards-Oñoro

tweeted

, "Get involved with a WordPress meetup group."


Long-time core contributor John James Jacoby, also a software developer at Awesome Motive,

tweeted

, "Dig in and break everything. Nothing is not undoable."


What a Story CTO Raunak H

tweeted

"Stay away from people who debate page builder vs gutenberg. Use what works best for you and you enjoy 😊"


And Post Status' David Bisset

advised

, "Don't be too shy. The #WordPress community is stronger with you then without you."


"This thread is proof of my advice: Learn from and interact with this community. There are amazing people who are happy to share their experiences,"

summed up

Karkovack.
WordFest Live 2022 kicks off next week
The third edition of WordFest Live is on March 4 and feature more than 60 sessions over 24 hours, as well as workshops, socials, and celebrations.


More than 1,300 people have already signed up for WordFest Live. According to Speaker Lead Michelle Frechette, the organizing team is anticipating 2,500-3,000 registrations, as many online events usually get the bulk of their signups the week before.


The event was created to raise awareness and funds for Big Orange Heart, a non-profit that supports and promotes positive wellbeing and mental health within remote working communities. Big Orange Heart's first WordFest Live event was held in January 2021.


WordFest registration is free and attendees can add an optional $10 donation. 100% of the funds raised for the event go directly to Big Orange Heart.
#WPCommunityFeels: Topher DeRosia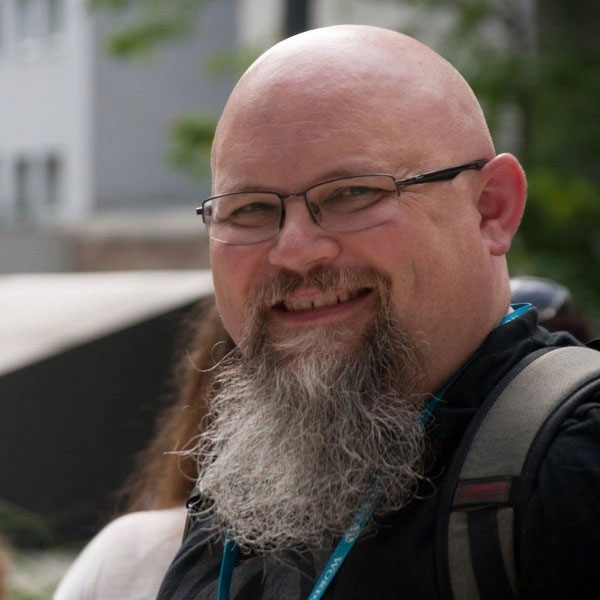 This week, what's inspiring Topher DeRosia, founder of HeroPress, Senior WordPress Architect at
Camber Creative and Community Ambassador for Big Commerce.


Join DeRosia at WordFest Live 2022, where he's overseeing the volunteer team. The 24-hour festival of WordPress will be held on March 4. Tickets are free, with all donations going to Big Orange Heart.
A podcast worth listening to: I don't actually listen to many, but I keep an eye on ALL the WordPress topics at WP Podcasts and then tend to listen to individual episodes that interest me. It's exciting to have such a breadth of knowledge all in one place.


A concept worth understanding: What happens when you put a URL into your browser and press enter? This can help you understand what various errors mean, who's responsible for fixing it, and when an issue is a serious one or something that just needs a refresh. Once you understand what's going on you have a much stronger sense of agency and not being at the mercy of a magic box that doesn't make sense.


A Twitter account worth following: Camber Creative (@CamberCreative) is a digital agency that works on enterprise (very large) projects. There are two things that make their perspective interesting: one, they work on many projects that aren't related to WordPress at all, so they see how projects and technologies can interact; and two, given that they work on very large projects they tend to do unusual things on the web, which can spark ideas for your own project. Listening to people who've already succeeded at The Hard Stuff can both educate as well as provide information for moving forward. This can provide a feeling of security.


An article worth reading:

Related to the above, WordPress has long been considered a blog tool for small sites, but some of the largest websites in the world use it for their publishing platform. There are some unique issues at that scale, and

Surprising Reasons Why WordPress is A Great CMS Choice For Enterprise Digital Publishing

talks about them. The questions will come about whether WordPress is big enough or strong enough. Knowing that it's been used for very large projects successfully can be reassuring.




A habit worth forming: Staying in contact with people, remembering what's going on in their lives, and being a friend. Quality relationships will improve your life more than just about anything else I can think of.
Earn More Offering Translation Services with Your Website Creation Business

In the past month, our GoDaddy Pro events have been exploring some additional ways that web Pros—agencies and freelancers—can increase revenue (and avoid disasters) by offering additional services like maintenance plans for security, content, SEO, and others. One often-overlooked service offering, though, is website translation! In this session, presented by our friends at Weglot, you'll see how you can add this to your arsenal of web services without putting a huge burden on your business or your clients!
Join us to discover that it is not as complicated as you might think for your agency or your freelance business to offer multilingual website services—even if you don't speak several languages! Thibaud Guérin, Agencies & Freelancers Partnerships Manager at Weglot, will share several factors that you need to consider, including:
The value proposition of a multilingual solution

The ability to offer an additional service to your clients and customers

How to sell and integrate translation services from your business
This free virtual meetup is presented by GoDaddy Pro and will take place on Wednesday, March 2, 2022 at 3pm EST.

In other WordPress news...
Not subscribed? Join the most conversational weekly email
in the WordPress community!