This week in WordPress
How WordPress folks are #StandingbyUkraine
It's a strange feeling to be both horrified about something that's happening but also feel heartened because maybe the world isn't such a bad place after all.


We're kicking off today with a round-up of how the WordPress community has mobilized to stand by Ukraine. Because as Highrise Digital co-founder Keith Devon

tweets

, "#WordPress people, let's use our global reach to help the people of Ukraine to defend democracy. To defend us."


After identifying an attack on Ukrainian universities that coincided with Russia's invasion,

Wordfence has deployed its real-time threat intelligence for 8,000+ websites it protects in Ukraine

on the .UA top-level domain (TLD). Usually a paid feature, it includes a commercial-grade IP blocklist, real-time firewall rules, and real-time malware detection. CEO Mark Maunder says in addition to the 300 university websites the security company protects, Wordfence is used by private, government, military and police websites, giving the company insight into malicious attacks targeting Ukraine.


GoDaddy has announced several initiatives, including the renewal, at no cost, of any products or services that are set to expire in the next 60 days for Ukrainian customers. The hosting company is also helping its Ukrainian contractors' companies pay their staff, donating $500,000 to humanitarian relief, and matching donations from employees.


Additionally, the company is removing its Russian website and no longer supporting new Russian domain registrations, which GoDaddy Senior Product Designer Sean Rice

says

, is largely symbolic "But it makes a statement while limiting the impact to everyday Russian small business owners."


It's not just companies taking a stand, it's individuals like Ines van Dijk. The mother of three, who recently left her role as a Happiness Engineer at Automattic, hired a van and drove from the Netherlands to Poland's border with Ukraine this week with donated goods and money to help refugees. van Dijk

added

, "I'm not a specific company… but I did just raise 3500 euros, mainly in the WP community, and drove 2500km to donate items and chauffeur refugees." Incredible stuff.


Want to help Ukraine? Here's how
If the above hasn't got your brain whirring, why not do what most folks are doing—donate cash.


Kyiv-based WordPress contractor Andrey "Rarst" Savchenko

tweeted

, "I'm of negative military value, but I can make money, so sending them to Ukrainian army & Come Back Alive fund. 💸💸💸💸💸 I've never taken donations for my WP&OSS work, if you ever offered - send it to Ukrainian army now, like my life depends on it. 🙏" Savchenko has shared an extensive list of both military and non-military NGOs and initiatives that need support.


At Smashing Magazine, co-founder Vitaly Friedman, who was born and grew up in Minsk, Belarus, says

We All Are Ukraine 🇺🇦

. He has shared some creative ways to support Ukraine, as well as ways to help Russians learn the truth about the war.


How Ukrainian WordPress folks are holding up
"Crocoblock make WordPress plugins and they're a Ukranian company. Like their new banner?"

tweeted

PublishPress owner Steve Burge.
Crocoblock's team, located in Mykolaiv, Lviv and Kyiv, is "safe, working somehow," Partner Manager Lana Miro shared in Post Status Slack, adding, "Someone stays in basements, someone stays in apartments (and uses the bathroom during air alarms). Our mood is optimistic and we believe/help our army. Thanks everyone for your support and everything will be fine."
Last week we reported that XWP Performance Engineer Sabrina Zeidan's grandmother, mother, and dog were on the road trying to escape from her home city, Mykolayiv. This week,

an update

: "Dear friends! Thank you all very much. My family is doing ok thanks to all your help, support and praying, they are in Bucharest, and I'm just 1 last flight away from them now sitting in the plane. We have everything."


As events unfold in real-time, it's important to remember that folks in Ukraine have, you know, a lot going on right now. As Andrey "Rarst" Savchenko

reminded his followers

this week, "folks, please don't ping me for updates for you personally, I post 'status' tweets every morning and evening, they are always a list, I am not going to constantly rehash that." WordPress VIP Code Wrangler Gary Jones

replied

, "When everyone's love for you becomes annoying :-D."
Business Spotlight: Underrepresented in Tech
Underrepresented in Tech was designed and built with the goal of demystifying diversity. Fear of tokenization and awkwardness blocks many leaders from reaching out to diverse individuals. This roadblock prevents amazing people from finding amazing opportunities. We built this tool so that if you want to prioritize diversity, you can.
Go on, join WordFest Live 2022!
Now, back to our regularly scheduled programming.


WordFest Live 2022 is on right now (that is if you're opening this email right after it landed in your inbox). The 24-hour festival of WordPress just hit the halfway mark with 12 hours left to go. For a full rundown on how the event works, Sarah Gooding has the story at WPTavern:

WordFest Live to Host Free 24-Hour Festival of WordPress March 4, 2022

.


The event was created to raise awareness and funds for Big Orange Heart, a non-profit that supports and promotes positive wellbeing and mental health within remote working communities.


#WPCommunityFeels: Michelle Frechette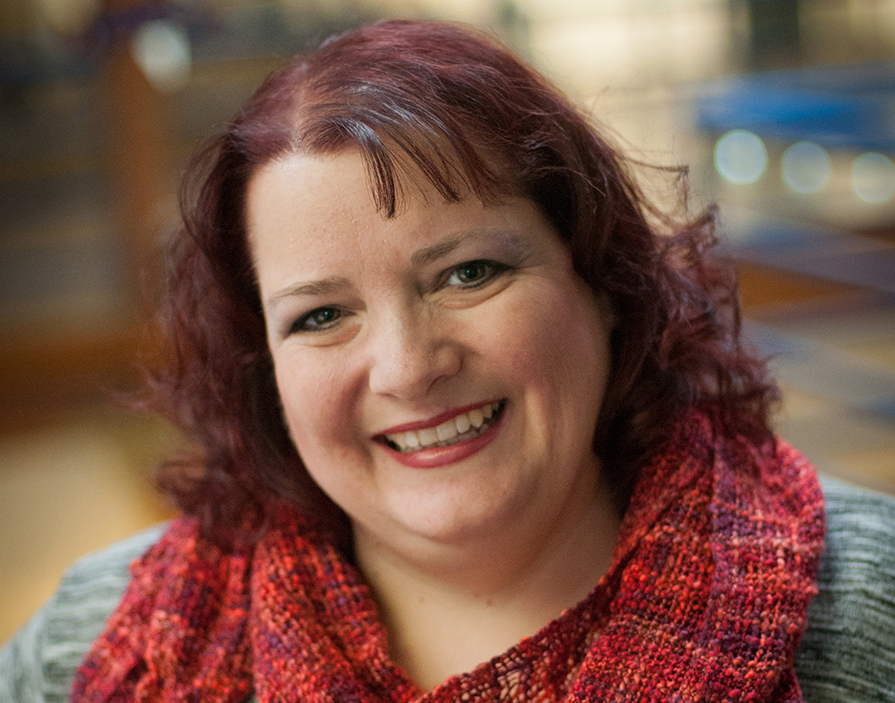 This week, what's inspiring Michelle Frechette, Director of Community Engagement at StellarWP, co-founder of Underrepresented in Tech, podcaster at WPCoffeeTalk, Director of Community Relations at Post Status, and WordFest Live organizer.


Join Frechette at WordFest Live 2022 today! Tickets are free, with all donations going to Big Orange Heart.
A podcast worth listening to: Sometimes it's so difficult to be in a good mood to work, let alone laugh with everything going on in the world. That's why I love Conan O'Brien Needs a Friend. His specific style of comedy is self-deprecating half the time, then polarizes to narcissism. It has this effect on me where I relax with compassion for him, then end up laughing when he swoops in the opposite direction. If I don't have time for a full episode, I love watching clips on YouTube.
A concept worth understanding: You are worthy just by existing. There are so many facets of society that broadcast a message that our own sense of self-worth and value is tied to things outside ourselves or is otherwise dependent on our productivity, or actions.
It's worth understanding that this isn't the case in the slightest. To someone, somewhere, your mere presence is calming, enjoyable, fun, exciting, inspiring, electrifying or so many other possibilities. All you need to do is your best and everything after that is the cherry on top.
A Twitter account worth following: I'm assuming if you're reading this, you're following everyone in the WordPress community already so I'll suggest something different. I love reading the Dalai Lama's tweets. Sometimes they're calming, other times they're reassuring or thought-provoking. Considering the content helps gently remind me to centre myself, then helps me softly align to it.
An article worth reading: Definition of Self-Compassion by Dr. Kristin Neff is such a good, quick read. It can help you feel better about caring for yourself and others. It has other amazing reminders like how and why you don't need to be perfect, that self-compassion isn't self-pity, and offers quick tips and other resources such as how to help keep from judging yourself and others. I think we could all use some self-compassion these days to help us then turn that compassion outwards.
A habit worth forming: It was a super difficult habit for me to build, but I have to say meditation, hands down. I used to have troubles because I felt like I wasn't being productive. Once I realized that my worth was not tied to my productivity, that I needed to practise self-compassion and that being calm increases your productivity in spades, it was easier to pick up. To start out, I just listened to one song that calmed me down. Then, I listened to a playlist with a calm, happy vibe. I kept going and made playlists for every mood. Eventually, I graduated to meditation music where I was actually able to sit to meditate.
Web3, NFTs, and WooCommerce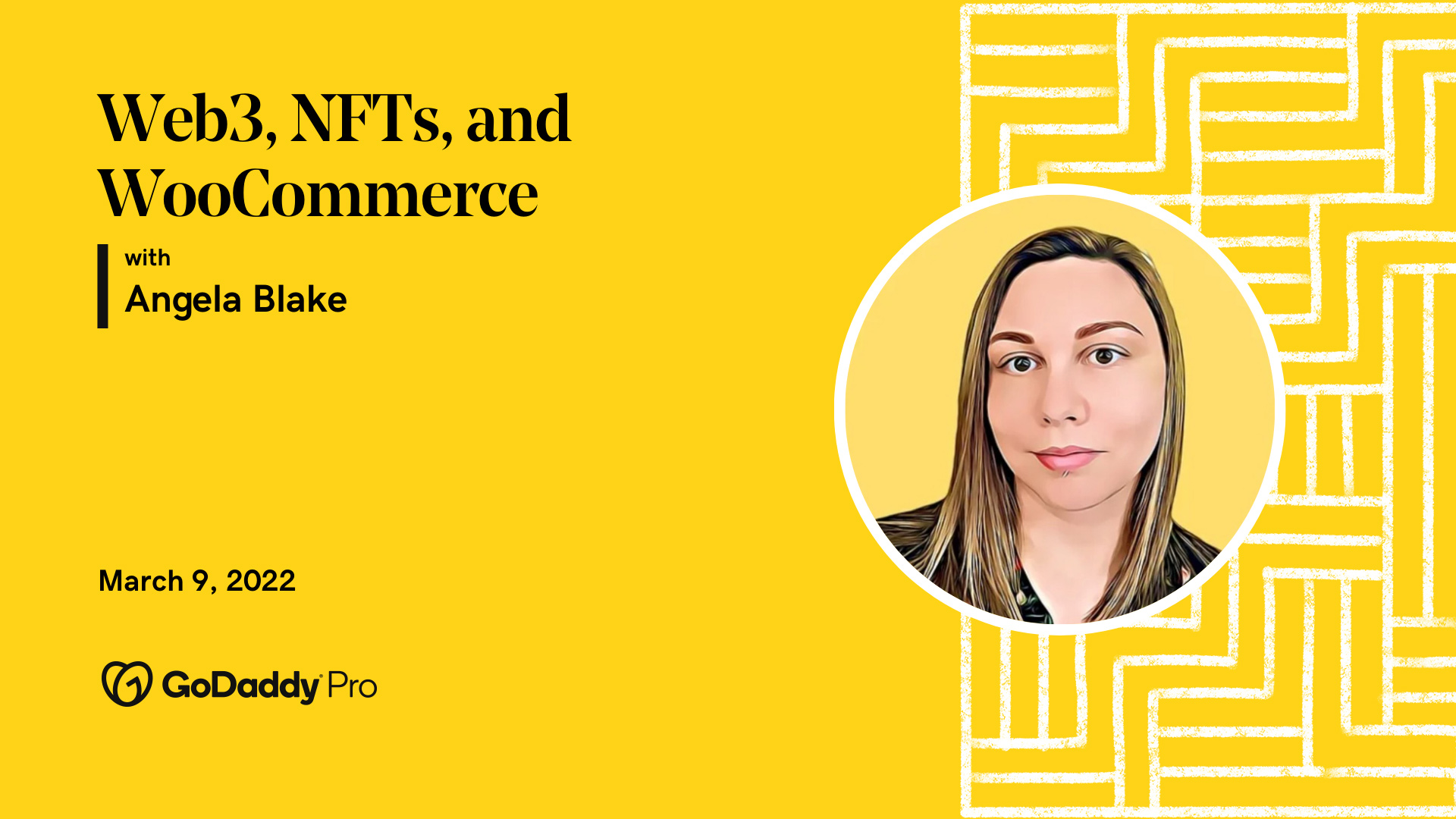 Innovation is what makes the web such an ideal place for opportunity. The next decade will prove to be yet another turning point for how people not only use the web, but build for it as well. With the arrival of Web3 and NFT technologies—which are already here today!—the way business owners conduct business and shoppers make purchases online is changing already.


In this session, Angela Blake, Product Manager at GoDaddy, will talk about how this growing ecosystem can become part of your agency or freelance offerings. She'll share what these new terms mean and how they got started. Then, you'll learn how this applies to your agency or freelance business. (You know your clients will be asking you about these soon!) She'll provide some examples of how you can integrate these into your WooCommerce store now, and talk about what the future holds.


This free virtual meetup is presented by GoDaddy Pro and will take place on Wednesday, March 9, 2022 at 3pm EST.



In other WordPress news...
Not subscribed? Join the most conversational weekly email
in the WordPress community!