This week in WordPress
#BreakTheBias
We have a lot to get into today, but first, this

tweet

on International Women's Day from Ayodele Ifeoluwa Aransiola, a Technical Support Specialist at Leom Technologies Limited: "What I have, have I given unto you. Na WordPress I sabi, therefore, for the #IWD celebration, I will teach 5 women(ladies) website development using #Wordpress." ❤️


"#IWD2022 is about more than festivities and celebrations. It's a time to learn and reflect, to think about how we can foster true #diversity and act as an ally and advocate for our female-identifying peers,"

tweeted

XWP.
Performance Lab plugin offers first look at what WordPress Performance Team is working on
The beta release includes four modules in varying states of development: WebP Uploads, WebP Support, Persistent Object Cache Health Check, and Audit Enqueued Assets (experimental).


"This first public release focuses on image optimization and bringing attention to suboptimal caching setup and excessive script use,"

says

Simon Champion, Lead Client Strategist at 10up. The enterprise agency has contributed six people to the Performance team.


Jono Alderson, who manages special projects at Yoast,

adds

, "VERY excited to share that WordPress now has an official 'Performance Lab' plugin. Get early access to (and beta test!) all the new and cutting edge features that the performance team are working on. VERY cool stuff."


Also this: "OMG I love to see the plugin is already fully translated in several locales! The Polyglots team is on 🔥😍"

tweets

WordPress core committer Felix Arntz.


The Performance team formed just five months ago and is led by Yoast and Google-sponsored core contributors. More than 250 people have joined the team's Slack channel, with many participating regularly in weekly chats.


For more: Arntz and Thierry Muller—both Google engineers on the Performance team—joined David Bisset on the

Post Status Excerpt podcast

to talk about what they are working on and why, backward compatibility, and how the performance of other content management systems compares to WordPress.
WordPress.com announces new marketplace "vision"
At WPTavern, Sarah Gooding reports

Automattic will be partnering with third-party developers

to bring these commercial offerings to its customers but will prioritize those who contribute to Five for the Future (5ftF), noting: "… WordPress.com may limit the pool to companies who can afford to put time back into the open-source WordPress project. This could put smaller companies or new developers in the space at a disadvantage."


In Post Status Slack, WordPress.org Global Community Team Deputy Timi Wahalahti said, "😬😔 that puts also a lot of stress to moderate 5ftf, as I'd assume many wanting be in the store and thus signing up as 'contributor' in 5ftf," adding, "just recently I did go thru all the 5ftf pledges and there were so many fake ones."


While the announcement is good news for

WordPress.com

users, Gooding says "the devil is always in the details" with questions around profit split and what may be a rigorous assessment process yet to be answered.
Business Spotlight: Underrepresented in Tech
Underrepresented in Tech was designed and built with the goal of demystifying diversity. Fear of tokenization and awkwardness blocks many leaders from reaching out to diverse individuals. This roadblock prevents amazing people from finding amazing opportunities. We built this tool so that if you want to prioritize diversity, you can.
#StandingbyUkraine
"To me, the WordPress project is the epitome of goodness—everyone has a voice, a platform, and a community. You have the power to make your corner of the world, and the web, a sanctuary for those who need it—especially now," Mullenweg said on the podcast.


Work continues on WordPress 6.0 and Gutenberg project
WordPress core committer Jonny Harris has merged a patch into WordPress core for a 12-year-old

ticket he says has the potential to bring "a massive effect on performance for custom pages,

" reports WPTavern's Sarah Gooding in

WordPress 6.0 to Introduce Performance Improvements for Custom Pages

. The change, which will be included in the upcoming WordPress 6.0 release, stops unnecessary queries when developers are using the do_parse_request filter, thanks to a refreshed patch from contributor Paul Bearne.


Meanwhile, in the latest edition of Gutenberg Times Weekend, curator Birgit Pauli-Haack shares

social learning events during March

for folks interested in participating and keeping up with the latest developments in Gutenberg.
New virtual Museum of Block Art
"🖼️ The Museum of Block Art—a project led by Anne McCarthy. Where #art and #WordPress meet. This is sooo cool! 😍"

tweets

WPMarmite, linking to the new

Museum of Block Art (MOBA)

.


This week, Automattic-sponsored contributor Anne McCarthy announced the

pop-up, virtual block art museum

, on the Gutenberg Times blog. As Sarah Gooding at WPTavern explains, the site features

22 block art creations by 11 community members

. The site's goal is to showcase creative uses of blocks and inspire the WordPress community to push the limits of what's possible with the block editor.


Designer and WP Engine Principal Developer Advocate, Brian Gardner, who contributed to the project,

tweeted

, "Want proof that you can

💛

#WordPress AND be an artist? Check out the Museum of Block Art—a project led by Anne McCarthy."
Jonathan Bossenger: "WordPress Multisite doesn't need to die – it needs to thrive"
"So a few weeks ago we got A LOT of hate. A LOT of piling on, and a lot of different opinions on a previous article on WordPress multisite,"

tweeted

MasterWP's Editorial Director Nyasha Green. "So we reached out to get other opinions and views on the subject! I am happy to share the wonderful Jonathan Bossenger did a rebuttal."


Bossenger's take?

Multisite Is Dead, Long Live Multisite

. He writes, "WordPress Multisite doesn't need to die – it needs to thrive. It's a valuable part of the ecosystem that could use some more love and attention." Which basically sums up the opposing view of those who took issue with Howard's post. ("Next Post: How to destroy a Successful Newsletter after acquisition," was creativeG owner Basilis Kanonidis'

burn

at the time.)


Bossenger, who's a Delicious Brains-sponsored core contributor and recently led technical writing for the WordPress 5.9 release, also

tweeted

, "I would also like to add my rebuttal was not edited by the folks at MasterWP. It's worthwhile to have these conversations, with differing opinions."
29% of plugins with vulnerabilities not patched, according to Patchstack report
Or as TechRadar journalist Sead Fadilpašić put it in

Many critical WordPress security flaws never get patched

, "Plugins for WordPress, or more specifically - free WordPress plugins, are a real primordial soup of flaws and vulnerabilities, many of which allow threat actors to completely take over the target website, and many of which - never get patched."


Former cybersecurity news reporter Catalin Cimpanu

tweeted

, "One of the major observations is on the growing number of vulnerabilities discovered in themes, rather than plugins."
#WPCommunityFeels: Nate Finch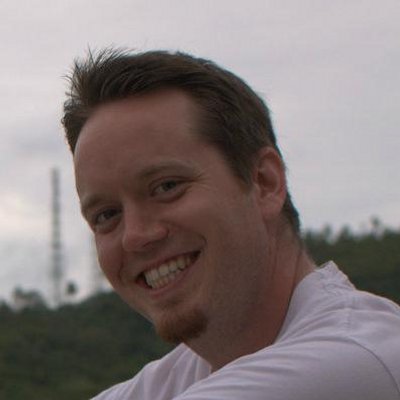 This week, what's inspiring Nate Finch, Senior WP Engineer at Strattic.
A podcast worth listening to: Throughline from NPR is really good. Hosts Rund Abdelfatah and Ramtin Arablouei go back in time to understand the present, examining current events, resurfacing past events, and drawing (you guessed it!) lines connecting the dots. The episodes are insightful, informative, and leave me with a deeper understanding of what's going on in the world today. It gets my history nerd-self going.


A concept worth understanding: Currently, I'm trying to drink from the "firehose of understanding" when it comes to cloud services, specifically serverless functions and services. In my day to day at Strattic, I'm building serverless integrations for WordPress so I'm constantly curious about how serverless functions and services can relate to and be used by WordPress. As WordPress moves more in the Jamstack, static, headless, decoupled, and serverless space, creating "native WordPress experiences" in those realms for users will be continually important to understand and develop. My talk at WordFest actually covered a bit of how to think about all this.


A Twitter account worth following: I'd say #WPTalks on Twitter Spaces. Daniel Schutzsmith and others do a great job getting conversations going in the moment with super relevant topics and candid, honest conversation. I love hearing what people think, and love hearing their stories and experiences even more, especially when they have the space to audibly talk about it.


An article worth reading: I love to cook and recently found this article/video combo, How To Improvise In The Kitchen, from Samin Nosrat. While there are a lot of articles about how to approach or think about cooking (I wrote one here), I think having the freedom to think about what you want to cook and being happy and satisfied after a meal (especially cooked for others) is one of my greatest joys.


A habit worth forming: For me, these two go hand-in-hand: time tracking and a weekly list of things I worked on. I started this habit when I was a freelancer so that I would know how long it actually took me to complete a task or project, and could better estimate and set my rates. For this, I'll always recommend Toggl. Writing down what I did on a weekly "GSD" board (here's a basic template I've made, slightly modified from Notion). Everyday, I write down what I did, and sometimes how long it took. On my Notion, at least, I have these going back weekly to March 2020. Wow, I'm a nerd.
Call for WordPress Testing: Hyping Headers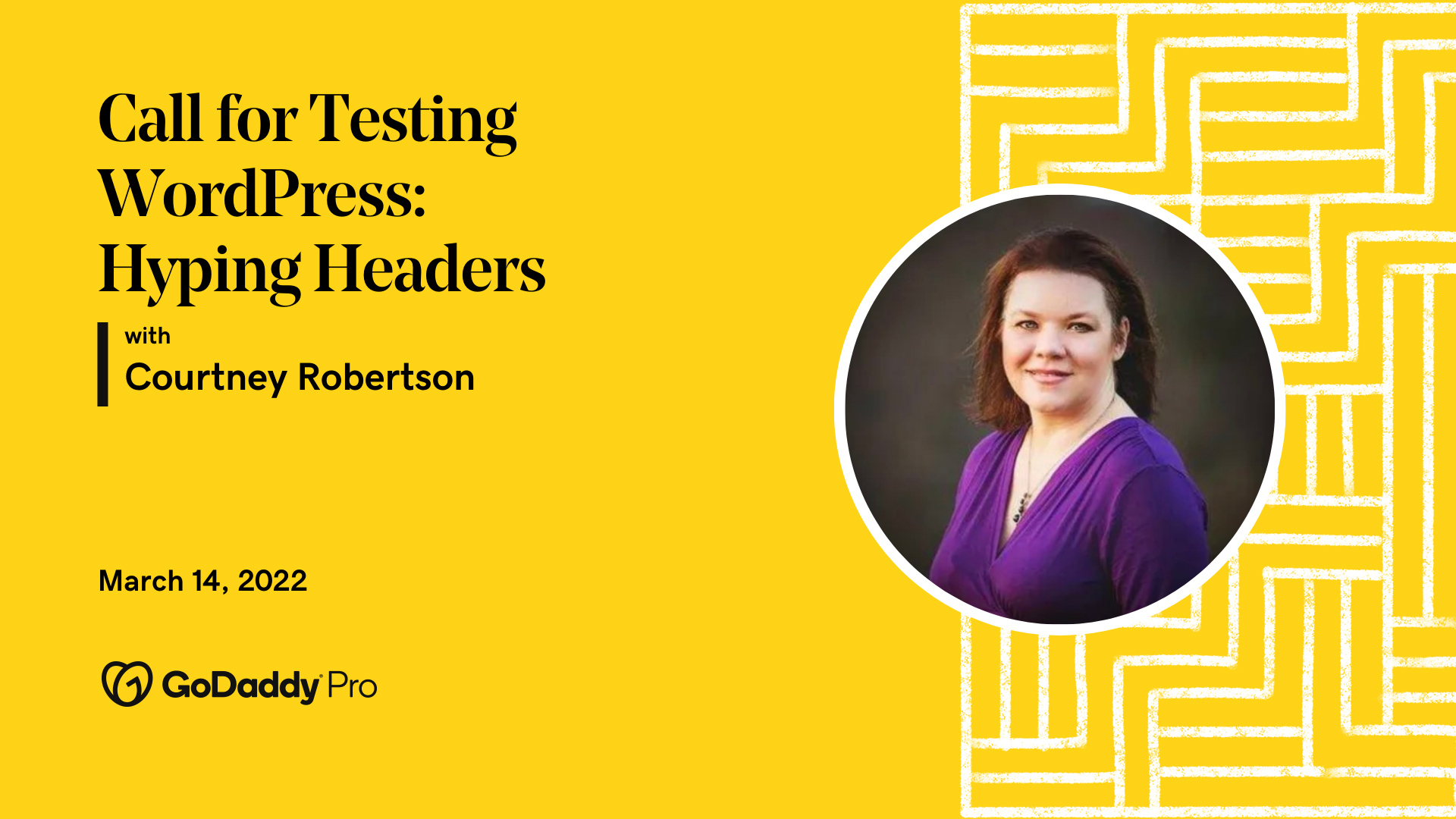 WordPress is continuously being improved by teams of contributors, but everyone can help push the project forward by testing features and providing feedback. In the past, GoDaddy Pro has held public testing calls for various features—the last one for
using media within full site editing
.
On March 14, we continue testing in public (with your feedback*) by hosting a call for testing around full site editing and creating headers. Using the latest version of WordPress and the Twenty Twenty-Two theme, we'll customize a header using a navigation block, template parts, and custom templates. We'll explore how patterns are integrated into the experience and improved UX for the navigation block.
This free virtual event is presented by GoDaddy Pro and will take place on Monday, March 14, 2022 at 3pm EST.
*This event will be recorded for development feedback purposes only and will not be available for replay.

In other WordPress news...
Not subscribed? Join the most conversational weekly email
in the WordPress community!