This week in WordPress
After 13 years, Gravity.com belongs to Gravity Forms
We have a lot to get to today, but first this

tweet

from Gravity Forms: "Excited to announce that we are now the proud owners of the GRAVITY.COM domain name. It only took 13 years but it's finally home."


"Now you gotta branch out the Gravity family of brands. Gravity Hats, Gravity the Board Game, Gravity Flamethrower,"

tweets

Bluehost Product Manager Chris David Miles.
Newfold Digital acquires WooCommerce company YITH
All YITH employees, including its leadership team, will join Newfold Digital as part of the deal. YITH co-founder and CEO Nando Pappalardo tells WPTavern that YITH will remain an independent brand while improving its products and developing new e-commerce business solutions at Newfold Digital.


Founded in 2012, YITH has almost 150 WooCommerce extensions and 2.3 million active installs. The company hosts 31 plugins on WordPress.org, including many that are lite versions with commercial upgrades. YITH's most popular product, the YITH WooCommerce Wishlist plugin, is active on more than 900,000 WooCommerce sites.


"Today we welcome @YITHEMES to #TeamNewfold! YITH's e-commerce solutions and wealth of @WooCommerce expertise will equip our customers with the tools and know-how to build and grow successful online stores,"

tweets

Newfold Digital.


XWP Associate Director of Engineering (and former Yoast Core Team lead) Francesca Marano

tweets

, "Woot woot! Congratulazioni Sara, Nando e tutte le belle persone di YITH. @NewfoldDigital è una bellissima realtà, voi pure...avanti tutta!" ("Woot woot! Congratulations Sara, Nando and all the beautiful people of YITH. @NewfoldDigital is a beautiful reality, you too ... full speed ahead!")


The deal comes after Newfold Digital acquired Yoast in August 2021.
Yoast now sponsoring Underrepresented in Tech
Speaking of Yoast, here's some good news for WordPress diversity: Yoast will be sponsoring Allie Nimmons' work on Underrepresented in Tech for the remainder of 2022.


Nimmons, a vocal advocate for greater diversity and inclusion in WordPress, launched Underrepresented in Tech with Michelle Frechette in December 2020 to help people with businesses, podcasts, and events connect with diverse and talented folks.


Wanting to take her advocacy off Twitter and invest more time in something structured and with long-lasting effect, she approached Yoast Community Manager Taco Verdonschot with a proposal to sponsor her work on Underrepresented in Tech.


Verdonschot tells The Repository, "[Underrepresented in Tech] is an extremely valuable resource surfacing all the talent that we have in our community. It helps organizers, podcast hosts, and many others to reach out to people from a typically underrepresented group that might otherwise be outside their usual bubble. So when Allie reached out for support so she put more time and effort into improving this amazing resource that has the potential to improve our community, and the general tech community, forever, it was an easy decision."


Nimmons says the sponsorship will allow her and Frechette to "push open more doors that may have been closed to underrepresented people in our space."


"We can make the database itself stronger, bigger, and easier to use. We can provide resources to help underrepresented people find more opportunities and resources to help allies be better allies. And we can make sure that people get the most out of the database if they choose to use it," she says.


In the coming weeks, Nimmons plans to redesign the Underrepresented in Tech website, add fields to the database form, be more active on social media, launch email sequences, and more.
Business Spotlight: Underrepresented in Tech
Underrepresented in Tech was designed and built with the goal of demystifying diversity. Fear of tokenization and awkwardness blocks many leaders from reaching out to diverse individuals. This roadblock prevents amazing people from finding amazing opportunities. We built this tool so that if you want to prioritize diversity, you can.
Does WordPress need thousands of block themes?
Gutenberg 12.8 is out. It launches the Web Font API, improves group nesting, and adds a keyboard shortcut for links.


Tadlock's take? "The problem is that someone still needs to make those customizations, and not everyone has a knack for design. One person's ability does not automatically translate to all other users," he writes. "Perhaps a more crucial point is that not everyone wants to customize their site's design. Some people simply want to find something that suits their style and move along."


Ellipsis Marketing's AI tool featured in the New York Times
"Wild news to share: @getellipsis and our FALCON AI were featured in the New York Times this week," tweets Alex Denning, Ellipsis Marketing's founder and Managing Director. He links to AI-focused journalist Craig S. Smith's piece 'No-Code' Brings the Power of A.I. to the Masses at the New York Times.


Denning explains: "I was interviewed for an article on how our FALCON AI is part of a new wave of software bringing AI to a wider audience and many many more use cases," adding, "I don't think I ever thought we'd be candidates for coverage in the New York Times. Testament to the work we're doing for our clients, and Ellipsis as a genuine leader in implementation of AI. And we're only just getting started! Exciting times."


Mike McAlister, a principal engineer at WP Engine, tweets, "That's huge! Congrats, Alex and team! Ellipsis is an absolute gem for the WordPress community."
Matt Mullenweg on the Decoder and Tim Ferriss Show podcasts
The WordPress co-founder and Automattic CEO talks to The Verge's Editor-in-Chief Nilay Patel on the latest Decoder podcast about how Automattic employs almost 2,000 people in 93 countries ("The secret of Decoder is that, fundamentally, this is a show about org charts," says Patel.) and his experience doing support and moderation for Tumblr ("Tumblr's moderation policies are going to evolve in a very significant way that I can't announce entirely yet, but it's going to get a lot better," says Mullenweg). The pair also cover WooCommerce, Gutenberg, the economics of abundance vs scarcity, web3, and NFTs.


"Yes this episode made me want to leave the company I've spent 2+ decades with to join @automattic and @photomatt. Remarkable interview. Great work, @reckless,"

tweets

consultant Jon Deutsch.


"Great episode of Decoder between Nilay Patel and Matt Mullenweg, CEO of Automattic. Let's make the open web weird again!"

tweets

Pantheon Customer Success Engineer Michael Brown.


It's a long podcast and Matt gets vulnerable, sharing that while he doesn't plan to have children (spoiler: he says there's an 8% chance) he feels his mark on the world will be WordPress as he's one of a few people in the world who can make a real impact on the web.
#WPCommunityFeels: Sally Thoun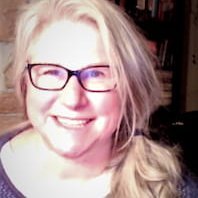 This week, what's inspiring Sally Thoun, head of Partnerships and Sales at AAAtraq, owner of Savvy Girl Digital Marketing, and a WordFest Live volunteer.
A podcast worth listening to: A11Y Rules and Mosen at Large. I love these podcasts with guests with disabilities talking about the barriers they encounter on the web and a11y advocates sharing their insight. Even though making the web accessible is the right thing to do for humanity, it also helps me understand their frustrations, so I can better explain it when advocating for accessible websites to unaware businesses. You don't know what you don't know!


A concept worth understanding: Why digital accessibility is crucial to provide equal access and opportunity to people with diverse abilities so they can be independent without having to rely on others. I can relate as I lost some of my independence when I went through cancer and had to rely on others, which was hard. I love my late Aunty Lizzy's saying as it summarizes accessibility: "We are not here to see 'through' each other, but to see each other 'through'!"


A Twitter account worth following: I am not on Twitter much as trying to stay on top of LinkedIn is a challenge. There are so many lively conversations with many incredible accessibility advocates, it is hard to name just one as they each bring their unique perspective to help educate and inspire us. Search Twitter for "accessibility" and start following some of these selfless folks.


A habit worth forming: Starting the day with my devotions/bible or anything that positively motivates you. Taking breaks throughout the day, to give your brain a chance to relax and reflect. Doing some form of exercise to keep the blood flowing as I sit at a computer daily as most of us. I am now walking daily when weather permits with my new 80 pound rescue dog, Emma Noel. She keeps me from being lazy and I feel refreshed after our walks which also provide a mental break.
Growing (and Selling) Your Business Coffee Chat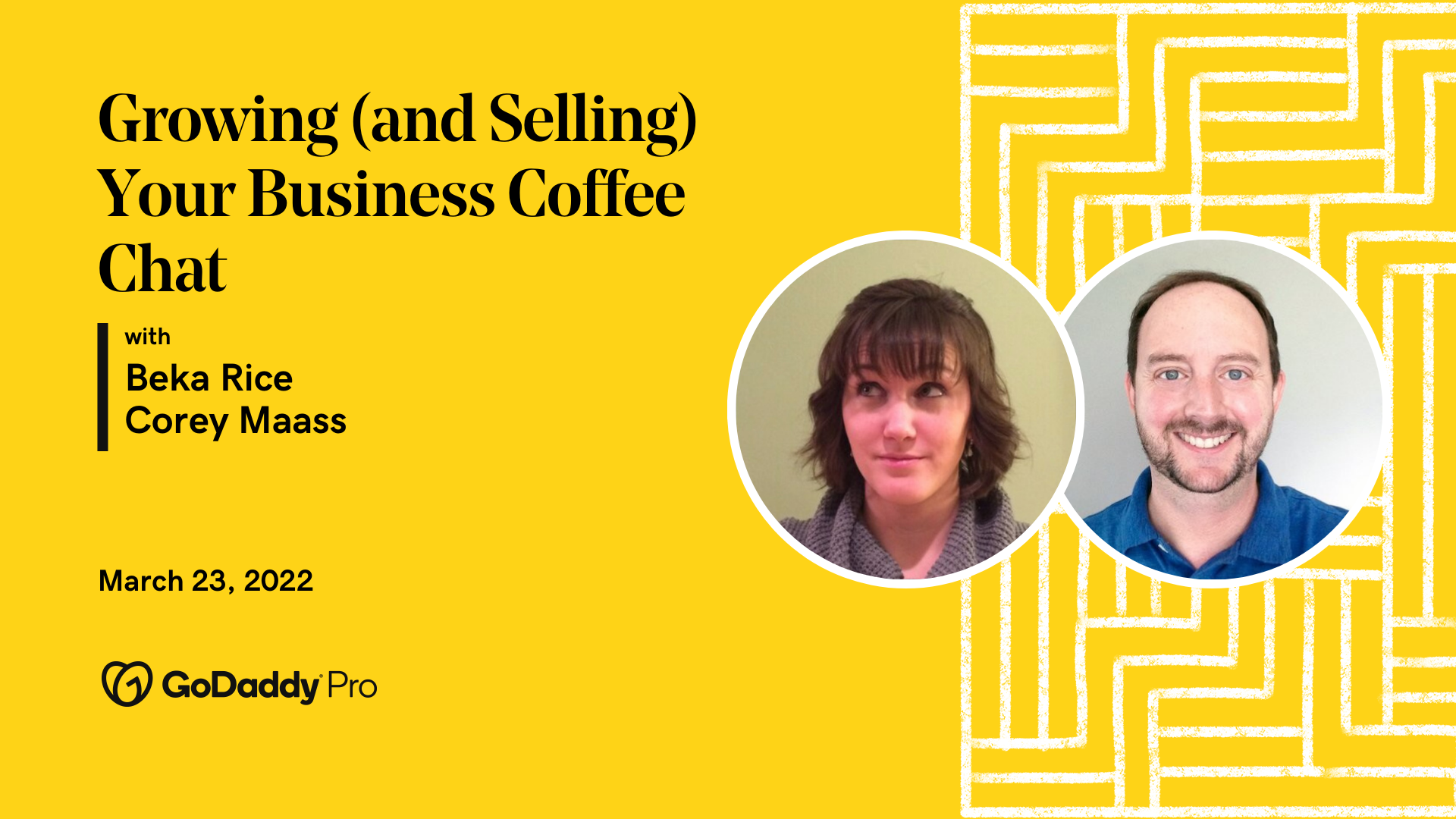 What's your exit strategy? Maybe you're in it for the long haul and maybe you're building to sell. It's okay if you don't have an exit strategy, but we'll be talking about buying and selling businesses this week! Joining us to talk about business acquisition are a couple of people who have lived through it, Beka Rice and Corey Maass.


Beka, Sr. Director of GoDaddy's WooCommerce products, joined GoDaddy as part of the SkyVerge acquisition. The SkyVerge team positioned itself as the leader in WooCommerce extensions and care. This positioning resulted in multiple companies being interested in SkyVerge over the years. Ultimately, GoDaddy was the right fit! Hear how she helped position SkyVerge for success.


Corey, founder and lead developer at Gelform, joins us to talk about the other side of the coin. Corey has acquired multiple products/businesses and will share about what he looks for in a business to determine its readiness for acquisition. Find out what potential buyers are looking for so you can put the pieces in place for the best outcome!


This free virtual event is presented by GoDaddy Pro and will take place on Wednesday, March 23, 2022 at 3pm EST.



In other WordPress news...
Not subscribed? Join the most conversational weekly email
in the WordPress community!