This week in WordPress
Joost de Valk moving to advisory role at Yoast
Yoast CPO Joost de Valk is stepping down from day-to-day operations at the company he founded in 2010. de Valk, who will be transitioning to an advisory role for both Yoast and Newfold Digital, says "No, I will not leave Yoast. But, I am going to pursue some other dreams outside of Yoast. It's time to spread my wings!" What exactly those dreams are, we're about to find out.


The news is unsurprising. Last year when

Newfold acquired Yoast

, de Valk shared a personal reason for the deal: "I was a bit bored. I wanted to go faster, do more, do new stuff, but couldn't anymore. I was trapped in our success."


XWP Associate Director of Engineering Francesca Marano

tweets

, "You are a true visionary. You and @MariekeRakt built a remarkable product and an amazing company. I am excited to see what you'll come up with next because I already know it's going to be great 🙌 Looking forward to sipping that Brunello all together soon 🍷"


Bertha.ai co-founder Andrew Palmer

tweets

, "Good decision. The role of a good CEO/Founder is to make themselves redundant. You can't do that until you feel comfortable that others can take the reins. Congrats. You made it happen!"
Pro-war plugin taken down from WordPress.org repository
The Zamir plugin was created by a Russian developer to display the "Z" symbol in support of Russia's invasion of Ukraine. Gravity Forms founder Carl Hancock reported it to the review team but when his request to have it removed was rejected, he

tweeted

: "So I contacted the @WordPress plugin team and it doesn't violate their guidelines. Hey @photomatt what is your take on this? It appears as a 'New' featured plugin in the Dashboard for all @wordpressdotcom users. Not a good look. The Z is fast becoming like the Swastika."


His tweet led to heated conversations on Twitter, Post Status Slack, and in WordPress' #pluginreview Slack channel.


Ukrainian WordPress contractor Andrey "Rarst" Savchenko, who's in Kyiv, was the most vocal critic,

tweeting

, "to be crystal fucking clear this [plugin] is way 'morally offensive' and 'abuse directed at any other member of WordPress community' under item 9 of @WordPress plugin guidelines."


WebDevStudios COO Lisa Sabin-Wilson

added

, "This has become as offensive as the swastika and it is appalling to me that it is tolerated in the repo."


WordPress Executive Director Josepha Haden Chomphosy says she was notified about the plugin at 5.30pm UTC on March 23 and after reviewing it, she had it

removed from the repository about an hour later

. She notes on the Make WordPress Plugins blog, "Since Z is emerging as a new symbol of hate and violence, it was considered a grey area in initial checks and on further review was removed."


"The plugin has been removed from the WordPress plugin repository and they will be publishing a write up addressing its removal. Glad to see it removed," Hancock also

tweeted

, adding, "But disappointed in some of the opinions and comments made during the discussion surrounding it."


Weglot raises €45 million in latest funding round
Weglot has closed a €45 million investment from Partech Partners, a global tech investment firm. Weglot co-founder Augustin Prot says the translation company will use the cash to "continue its plans to become the category leader for web translation." The company's valuation and Partech's percentage stake were not disclosed.


As TechCrunch Senior Writer Romain Dillet explains, translation plugins for WordPress and Shopify have been around for a while, but

Weglot wants to build a universal product

that works for all sorts of web experiences.


Founded in 2016, Weglot scaled to €10 million annual recurring revenue at the end of 2021. The investment is the first time Weglot has taken outside investment since a €450,000 seed round in 2017 led by SIDE Capital.


Weglot CMO Eugène Ernoult

tweets

, "The goal is simple: continue our mission to develop the best solution to help anyone to translate their website. It's a pleasure to be part of this great team and adventure!"


GiveWP co-founder Matt Cromwell

tweets

, "Huge congrats to the @weglot team for this major fundraising effort. They obviously have big faith in the future of multi-lingual websites and their investors agree."
Business Spotlight: LearnDash
LearnDash is taking cutting-edge e-learning methodology and infusing it into WordPress. We're trusted to power the learning programs for major universities, small to mid-size companies, startups, entrepreneurs, and bloggers worldwide.
Would WordPress benefit from public relations messaging around security issues?
Rowley's piece comes after MasterWP owner Rob Howard highlighted the challenges to WordPress's security reputation and criticised Patchstack's recently released State of WordPress Security report for 2021. He digs into the data behind the statistics in the report and explains how Patchstack is helping developers secure their software.


Regional WordCamp guidelines up for discussion
Gooding notes, "WordPress is slowly coming around to this idea – that volunteer-run events thrive better with more flexible guidelines that allow for cultural and geographical differences."


Atarim Web Agency Summit 2022 on soon
This year's sessions will be live, allowing attendees to get involved in real-time, meet other attendees in the networking lounge, and visit virtual sponsor booths. More than 7,500 people are expected to register for the event.
"Had an awesome conversation with @michelleames just now - Can't wait to share what we're cooking for the @post_status Lounge at the @atarim_io Web Agency Summit 🚀🙌"

tweets

Atarim co-founder and CEO Vito Peleg, who is partnering with Post Status for the event.


Meanwhile, the Atarim account

tweets

, "Can't keep calm because we're holding the Atarim Web Agency Summit again!! This year's going to be even bigger with BIG NEWS coming up!! Sign-ups are now open. (speaker's line-up coming soon) it's going to be GRAND!!"


The Repository is a media sponsor for the Atarim Web Agency Summit 2022.
#WPCommunityFeels: Jenni McKinnon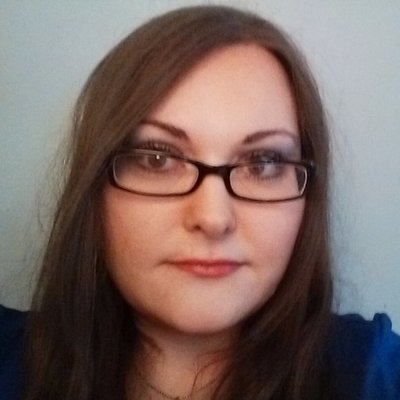 This week, what's inspiring Jenni McKinnon, founder of WP Prose and Media Partners Liaison at Big Orange Heart.
A podcast worth listening to: Sometimes it's so difficult to be in a good mood to work, let alone laugh with everything going on in the world. That's why I love Conan O'Brien Needs a Friend. His specific style of comedy is self-deprecating half the time, then polarizes to narcissism. It has this effect on me where I relax with compassion for him, then end up laughing when he swoops in the opposite direction. If I don't have time for a full episode, I love watching clips on YouTube.


A concept worth understanding: You are worthy just by existing. There are so many facets of society that broadcast a message that our own sense of self-worth and value is tied to things outside ourselves or is otherwise dependent on our productivity, or actions. It's worth understanding that this isn't the case in the slightest. To someone, somewhere, your mere presence is calming, enjoyable, fun, exciting, inspiring, electrifying or so many other possibilities. All you need to do is your best and everything after that is the cherry on top.


A Twitter account worth following: I'm assuming if you're reading this, you're following everyone in the WordPress community already so I'll suggest something different. I love reading the Dalai Lama's tweets. Sometimes they're calming, other times they're reassuring or thought-provoking. Considering the content helps gently remind me to centre myself, then helps me softly align to it.


An article worth reading: Definition of Self-Compassion by Dr. Kristin Neff is such a good, quick read. It can help you feel better about caring for yourself and others. It has other amazing reminders like how and why you don't need to be perfect, that self-compassion isn't self-pity, and offers quick tips and other resources such as how to help keep from judging yourself and others. I think we could all use some self-compassion these days to help us then turn that compassion outwards.


A habit worth forming: It was a super difficult habit for me to build, but I have to say meditation, hands down. I used to have troubles because I felt like I wasn't being productive. Once I realized that my worth was not tied to my productivity, that I needed to practise self-compassion and that being calm increases your productivity in spades, it was easier to pick up. To start out, I just listened to one song that calmed me down. Then, I listened to a playlist with a calm, happy vibe. I kept going and made playlists for every mood. Eventually, I graduated to meditation music where I was actually able to sit to meditate.
Let's Talk About WordPress Security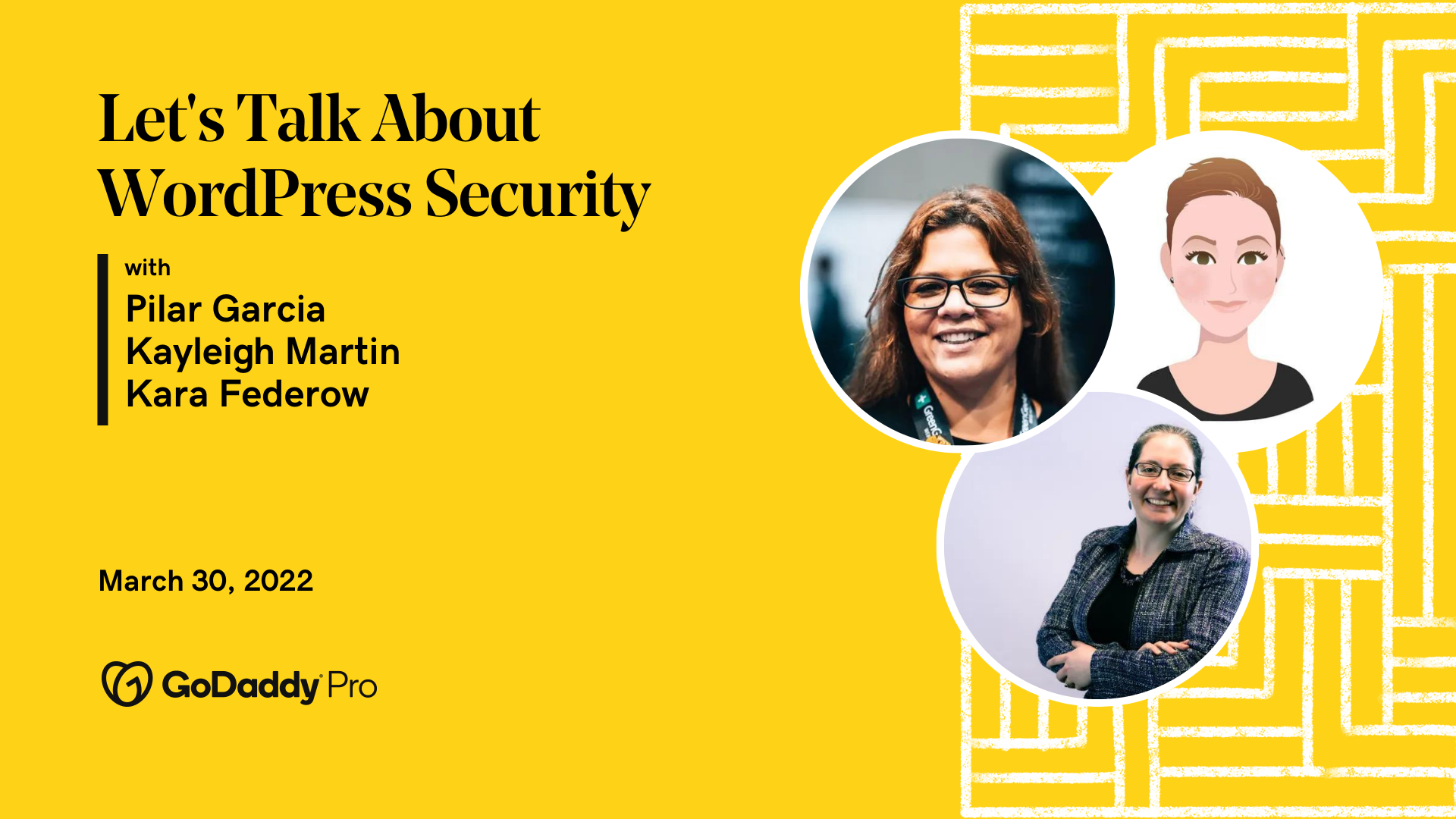 WordPress (which now powers over 40% of the web) is an amazing tool for building your clients' websites. However, that kind of market share can make them a target for malicious activity. Thankfully, there are processes—and some really smart people—in place to help secure your sites and your clients sites!


Join Courtney Robertson as she hosts a panel of security experts from Sucuri to learn about what you can do to keep your clients' sites from being attacked. (And what to do if they do end up being the target of an attack!)


In this discussion with some folks from Sucuri, you'll learn about WordPress security—how it can go wrong and what you can do to prevent disasters. Since 2009, Sucuri's globally-distributed team has ceaselessly innovated with one goal in mind: to make websites safer and faster in a world of emerging threats. If website security is on your mind (and it should be!), come learn how you can take preventative action. Plus, learn how to restore your sites when, not if, something goes wrong!


This free virtual event is presented by GoDaddy Pro and will take place on Wednesday, March 30, 2022 at 3pm EST.



In other WordPress news...
Not subscribed? Join the most conversational weekly email
in the WordPress community!