This week in WordPress
Performance Team proposes enabling WebP by default
In July last year, WordPress 5.8 introduced WebP support, allowing users to upload and use WebP images. If the proposal is approved, WordPress 6.0 will generate WebP images by default for new JPEG uploads and will use WebP images by default for website content.


In his

proposal

, Google-sponsored core contributor Adam Silverstein says that compared to JPEG images, WebP images generated by WordPress are "almost always smaller, with a ~30% file size reduction on average (with the same visual quality)."


Despite the significant performance benefits, there's been opposition to the feature proposal by folks who want an "off" switch, including Audrey Capital-sponsored core contributor Samuel "Otto" Wood.


"Yeah, no. If I upload a JPG, then I want it to be a JPG and to stay a JPG. If this doesn't have an off switch, then I surely will build one,"

comments

Wood.


"I'm not opposed to the feature. It will benefit many users and inconvenience some. But this feels so heavy handed,"

adds

XWP software architect/engineer Rheinard Korf.


Folks can test the proposed WebP feature by installing the Performance Lab plugin and activating the "WebP Uploads" module.
Pattern creator now live at WordPress.org
The

WordPress.org

Pattern Creator is now available to the public

. At WPTavern, Justin Tadlock says the pattern directory has the potential to be an "onramp" for creators who want to contribute to WordPress but don't know where to start because the barrier to entry is one of the lowest in the community. "I have no idea where this thing (the pattern directory) is going. I hope to see 1,000s of patterns in the directory a year from now," he adds.


"Here we go! With the new #WordPress pattern creator, I am pleased to announce Service Cards—my first contribution. 😎"

tweets

designer and WP Engine Principal Developer Advocate Brian Gardner.


RankMath-sponsored themes contributor Sandilya Kafle

tweets

"No idea how to make a theme or plugin but still want to contribute to WordPress? Now, you can make a pattern! No coding knowledge is required. 👌."


Yoast-sponsored core contributor Carolina Nymark highlights that "Less then ten #themes in the #WordPress theme directory includes patterns for #WooCommerce blocks, so there is a big opportunity to create something unique and useful."
WordPress 6.0 leads doing "first-of-its-kind" livestream next week
On the Make WordPress Core blog, Automattic-sponsored marketing contributor Dan Soschin says it will be a "first-of-its-kind" event that "could be a fun and simple way to bring more people into the release cycle from the community and help build early awareness of what's to come in the release, further ahead of the release date than previously done."


WordPress 6.0 is anticipated for release on May 24.


Business Spotlight: LearnDash
LearnDash is taking cutting-edge e-learning methodology and infusing it into WordPress. We're trusted to power the learning programs for major universities, small to mid-size companies, startups, entrepreneurs, and bloggers worldwide.
Crocoblock shares how their Ukrainian team is doing
"💙 As lots of people ask how Crocoblock team is doing, we've decided to create short video 💛"

tweets

Lana Miro, Partner Manager at Ukrainian plugin company Crocoblock. She links to

How Crocoblock team is doing?

on YouTube.


In the video, team members share how they are continuing to work and deliver plugin updates—from basements, bathrooms, and even after leaving their homes to travel across the country.


And there's more: In

Stay With Ukraine: WordPress Community Support

on the Crocoblock blog, Content Manager Tetiana Pryhorovska shares what it means to be Ukrainian, how much the support of the WordPress community means to the team, and ways to support the military and humanitarian efforts in Ukraine.


Crocoblock has received an outpouring of support from the WordPress community, including customers like web designer Yannis Sintos, who

comments

in the Crocoblock Community on Facebook: "These guys are amazing. In the middle of war, and they released an update for JetEngine. Respect!"


Meanwhile, after the Russian Z plugin debacle, WordPress needs to rewrite its rules, says MasterWP Editor Rob Howard. Earlier this month, Howard asked whether the WordPress community should "quit Russia" by participating in corporate blackouts. He says while some readers challenged whether his question was relevant to WordPress, "we got our answer in the form of a troll-ish plugin."


"This episode shows us that the assumptions we've become accustomed to as open-source software developers—assumptions that were almost entirely crafted during 30 years of relative peace and globalization—no longer work in the new world that we've all been thrust into by Russia's invasion of Ukraine," writes Howard in

Open source isn't ready for a world at war

.


And more from Bisset: he explores

the weaponisation of open source projects

in light of the tech community's reaction to the war in Ukraine. Dan Knauss also muses on what it would take to exploit—and, ultimately, destroy—WordPress.
New dates for WordCamp Asia after 2020 cancellation
Asia's inaugural flagship WordCamp was originally scheduled for March 2020 but was the first international WordPress event to be cancelled due to the pandemic, just nine days before it was scheduled to happen. "After five years of planning and so many unavoidable delays, the persistence and resilience of WordCamp Asia's organizers is admirable," says Gooding.


#WPCommunityFeels: Disha Pegu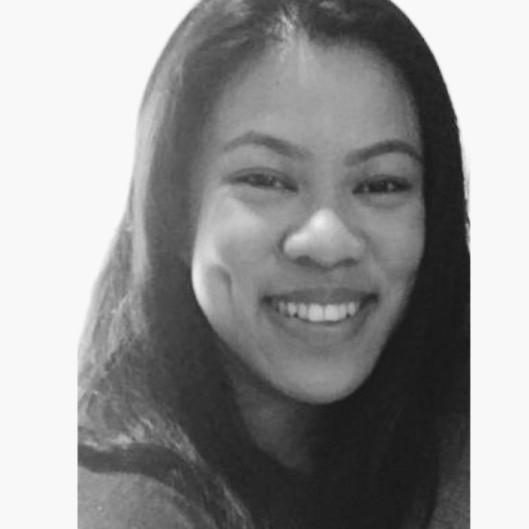 This week, what's inspiring Disha Pegu, Community Manager at Atarim.


The Repository is a proud media sponsor of Atarim Web Agency Summit 2022. The four-day business-orientated event will kick off on April 26. Get your ticket for free.
A podcast worth listening to: I am almost addicted to The Joe Rogan podcast! I just love the diversity of topics discussed and the spirit of Joe.


A concept worth understanding: "Peace of Mind"—I literally have it tattooed on me! It's a concept that if you crack can get your life sorted.


A Twitter account worth following: Social media is all about fun along with information for me, and by far the most fun Twitter account worth following is @TheTweetOfGod.


An article worth reading: Well, I have lost count of articles I have read in my life, but to answer this question, I'll go back to academics (yes, I am a nerd): 5 Biting Insults From Literature by Shashi Tharoor is one of my favs!


A habit worth forming: I am so bad at forming habits! I improvise all my life! But one habit that I really wish to keep sticking to is cutting off caffeine. It's a small one, but the difference it creates is huge!
Pricing Strategy for Agencies and Freelancers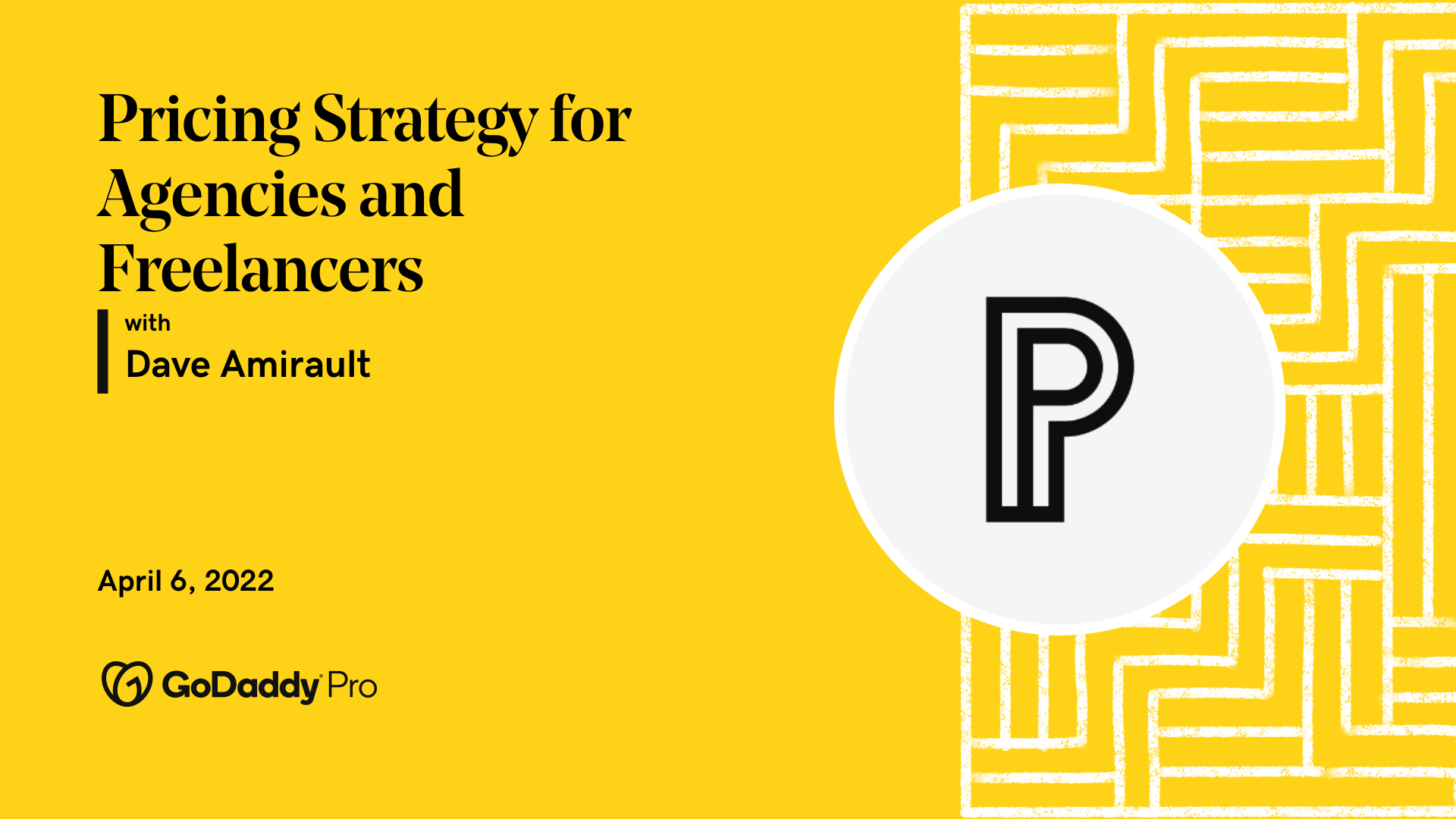 If you run your own client services business, you know web design and development pricing can be hard. Should you charge hourly or price your services based on the value you provide? Should all client projects be priced the same? How do you know when to raise your prices?


These questions—or rather struggling to come up with answers to them—can take you away from what you started your own business to do: design and develop web projects! And there are so many more questions that need to be answered before you can really know how to price your projects, like where it will be hosted, who's doing the work, will site maintenance be included, and more!


Join Dave Amirault, Director of Marketing at Pagely, to learn more about how you should be thinking about your pricing strategy. Day in and day out, Dave talks to businesses about how Pagely can best serve them and finds out how other owners are thinking about their prices. In this meetup, he'll share what he's learned over the years so you can start to figure out what works best for you and your business!


This free virtual event is presented by GoDaddy Pro and will take place on Wednesday, April 6, 2022 at 3pm EST.



In other WordPress news...
Not subscribed? Join the most conversational weekly email
in the WordPress community!