This week in WordPress
WordPress.com slammed for lack of communication around pricing changes
WordPress.com's crisis communications plan has been getting a workout this week (assuming it has one…).


Last weekend, a post about pricing changes WordPress.com had quietly rolled out went viral on Hacker News after the platform's plans were reduced from five to two and storage was slashed from 3GB to 500MB. "500MB is nothing. That's like numbers you'd see on a host in the early 2000s," tweeted WP Mainline's Jeff Chandler.


On the lack of communication around the changes, which WordPress.com CEO Dave Martin says was due to the company's policy to make announcements several days after a change is made to allow time to work out any issues, she notes: "… it's clear from copious feedback that WordPress.com users do not like or appreciate that approach. Even if current customers were not affected by the changes, they had to look to the support forums to find out."


At MasterWP, Editor Rob Howard notes in Why is WordPress.com squeezing its free users? that "I think the company's challenges around their new pricing structure highlight a bigger concern. The company's business model has not aged well, and it's now stuck between two worlds: is it a free content distribution platform like Facebook and Medium, or is it a website builder like Squarespace and Wix?


Matt Mullenweg, CEO of Automattic, which owns WordPress.com, offers some clarity around the business reasons behind the changes, tweeting, "We've been VC-funded since 2005. Pricing change is to simplify and lower price for plugins and themes from 25/mo to 15/mo. We've hosted countless millions of free sites and traffic for 17 years, want to do so for 17 more, so need it to be sustainable."


Web Squadron founder Imran Siddiq digs into the pricing, tweeting, "Makes no sense to pay for WordPress.com - instead I recommend using Elementor Cloud for $99 per year and it comes with WordPress installed."


Meanwhile, it seems there wasn't alignment between the product and marketing teams at WordPress.com when the announcement went out as they continued to amend the announcement in response to user feedback, leading Lireo Designs owner Deborah Edwards-Oñoro to tweet, "Checked my posts. It's almost a year to the day since I wrote about the Classic Editor snafu in @wordpressdotcom. Makes me wonder whether their communication team has a deadline every end of March to cause upheaval with users."


Codeable co-founder steps down, plus WordPress business news round-up
Tomaž Zaman announced today that he has left Codeable, the WordPress freelancer platform he co-founded with Per Esbensen in 2013. Over the past decade, the pair has grown the platform to support 510+ WordPress experts, 690+ partners, 20,000 customers, and 92,000 projects.


"I'll forever be grateful for the journey, but the time has come for me to move on to new challenges," tweets Zaman. He hasn't revealed what he'll be doing next, only hinting at his next venture with an image of a keyword with a custom space bar.


At WPTavern, Sarah Gooding reports the WordPress product market has been "heating up," highlighting some recent product launches: APPExperts, WP Wallet, Block Styles, and Stock Control for WooCommerce. "These products range from newly in beta to fully launched. Some are banking on the freemium model and others are fully commercial products," Gooding writes.


In other product news, Delicious Brains' popular site migration plugin WP Migrate DB has rebranded to WP Migrate with its latest version 2.3 release. The name change comes after founder Brad Touesnard asked his Twitter followers in July last year whether the "DB" should be dropped to reflect that the plugin now handles much more than just the database.


"The original name was always a bit of a mouthful but also became a less accurate representation of the plugin's full capabilities as they grew over time," adds Gooding in WP Migrate DB Rebrands to WP Migrate at WPTavern.


Meanwhile, in the latest episode of the Matt Report, Joe Howard shares how he founded WP Buffs, grew it to a point where it just wasn't for him anymore, installed a new CEO, retains majority ownership, and is now focusing on another project, Driftly.


Business Spotlight: LearnDash
LearnDash is taking cutting-edge e-learning methodology and infusing it into WordPress. We're trusted to power the learning programs for major universities, small to mid-size companies, startups, entrepreneurs, and bloggers worldwide.
First ever WordPress major release walk-through a success
More than 120 people joined the WordPress 6.0 release squad's first-of-its-kind live walk-through this week. At WPTavern, Sarah Gooding reports Gutenberg lead architect Matías Ventura led the tour of the upcoming release, demonstrated how the style switcher works, and touched on additional templates coming in 6.0, as well as the Webfonts API.


Gooding notes the event was "very casual, not a polished marketing style showcase" and included an interactive Q&A. The recording is now available on WordPress.tv.


In theme news, Extendify Product Manager Rich Tabor thinks a new era of WordPress themes is finally here. He shares the four key differences between block themes and classic themes and his thoughts on the future of theme development: "It's more apparent than ever to me that the barriers of theme development are slowly becoming smaller and smaller. There may always be some level of technical skillset required to produce phenomenal block themes, but generally speaking designing, assembling and launching a theme has never been easier."


Speaking of Tabor, he has released all the blocks he has built on GitHub, a move Birgit Pauli-Haack notes in the Gutenberg Times' Weekend Edition #209 is in the spirit of the second open-source principle, scratching a personal itch. "Rich Tabor has been a very early adopter of the block editor, so his plugins are also great teaching tools, to solve common block builiding problems," Pauli-Haack adds.
WordPress events: WP Career Summit on today and #WPDiversity training set to be baked into event organizing
Post Status's WP Career Summit kicks off today, from 9am-5pm CDT. The summit will be the first of its kind in the WordPress space—an event entirely focused on bringing together job seekers and employers.


Speakers include journalist Roshanda Pratt (Secrets to Being on Camera in Live Video), XWP Lead Recruiter Lance Robbins (The Future of Hiring is Marketing), and Getting to Clarity President Debbie Peterson (From Frustrated to FOCUSED: A Roadmap to Your Career). Saturday Drive co-founder and CEO James Laws will give the keynote address. Registration is free.


Meanwhile, Automattic-sponsored community contributor Julia Golomb has published a proposal to integrate #WPDiversity into WordPress event organizing. If adopted as-is, all WordCamp and meetup organizers would be invited and encouraged to take part in Allyship training, organize Allyship and/or Diverse Speaker training for their community, and join the #DiverseSpeakerSupport Slack channel.


Folks are encouraged to share feedback on the proposal by today (April 8).


In other news, WordCamp US has put a call out for speakers. Organizers are curating talks for three different styles of sessions this year: lightning talks (15 minutes), traditional sessions (45 minutes), and workshops (90 minutes up to half a day). Suggested topics include blocks, inspiration, contribution, skills, and performance and availability. Submissions close on April 17.
#WPCommunityFeels: Vito Peleg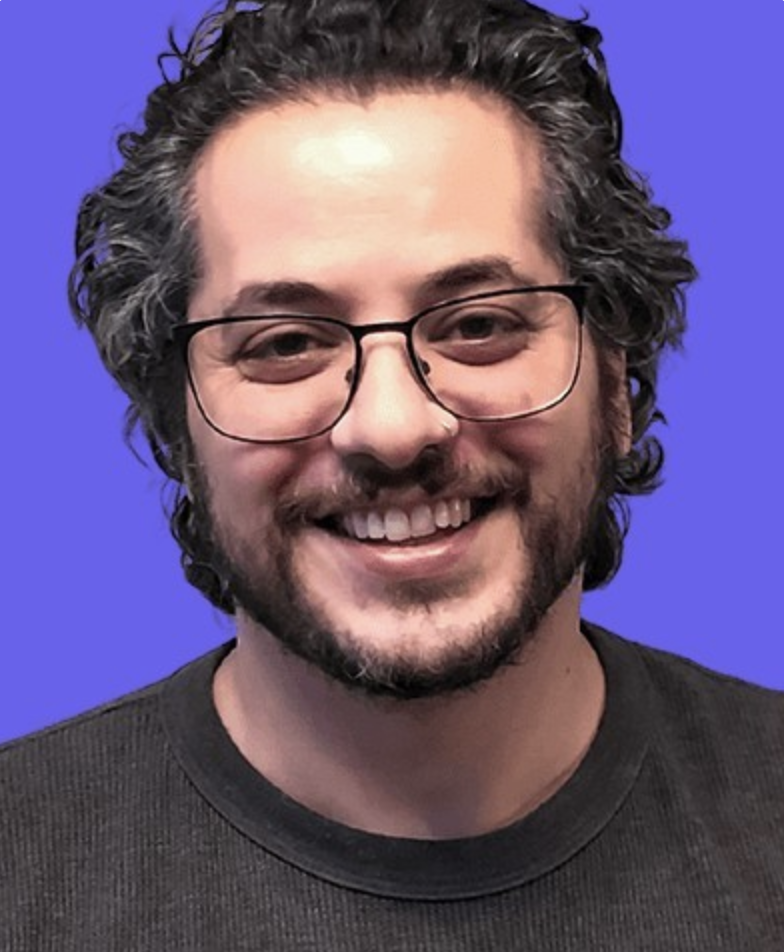 This week, what's inspiring Vito Peleg, founder of Atarim.


The Repository is a proud media sponsor of Atarim Web Agency Summit 2022. The four-day business-orientated event will kick off on April 26. Get your ticket for free.
A podcast worth listening to: Personally, I prefer to do my deep learning from focused channels like books and courses; this allows me to choose what I'm learning so that I can take action on the things I need, when I need them. So for me, podcasts are a source of staying on top of what's happening in our space rather than where I go to learn new strategies.
With that in mind, my favorite podcast is WP Builds by Nathan Wrigley and David Waumsley. We're all fortunate to have quite a few high quality podcasts in our niche, but I chose WP Builds mostly because I enjoy the lighthearted approach that Nathan brings to the show, he's not assuming to have all the answers like many do—he's on a journey and the listeners are just coming along for the ride.


A concept worth understanding: The people you look up to are are not different than you, they're just a few years ahead. But they took the time, made the effort and endured the sacrifices to get them to where they are.


A Twitter account worth following: Nathan Barry (@nathanbarry). He's the founder and CEO of ConvertKit and I love how he's honestly and openly building in public. I don't agree with everything but he gets me thinking in the right direction. Seems like I have a thing for "Nathans," haha.


An article worth reading: 9 Proven Time Management Techniques and Tools. Time is the only thing that is finite in this world, knowing how to manage it and get more out of every minute is the biggest lever for growth. We often believe that we don't have time because we've maxed out the hours of the day. The trick is to do more, a lot more, with the same hours we all have. Using tools, techniques and leveraging teams is the way to 2X, 10X and 1mX every minute. If we think about it, not too long ago, crossing the US on the back of a horse took 70-80 days. Now, with a plane, it takes 8-11 hours. That is 99.5% faster for the same result. OR an efficiency increase of 19,900%. I like to think about time in these terms, not how I can save a few minutes or hours here and there, but what can I do to go from horse to plane and turn every full 60 minutes to 20 seconds.


Waking up extremely early. For years, I considered myself as a "night owl." Coming from the music industry, waking up at 11am and going to sleep in the early hours of the morning was the norm. Even during my agency days, I started working at 10am. But when I started waking up at 5am every day, I found that I'm getting a few hours of clear mind before the whirlwind of running a business. This is my time to do some focused work, strategizing and thinking. When you wake up early, you've already won the day, now it's just a matter of keeping the momentum going. Sometimes we feel that waking up early is just replacing the hours at night, which is not wrong, but all that I really lost is a couple of hours of watching Netflix before going to bed.
Invoicing Clients Using the Hub by GoDaddy Pro - Live Demo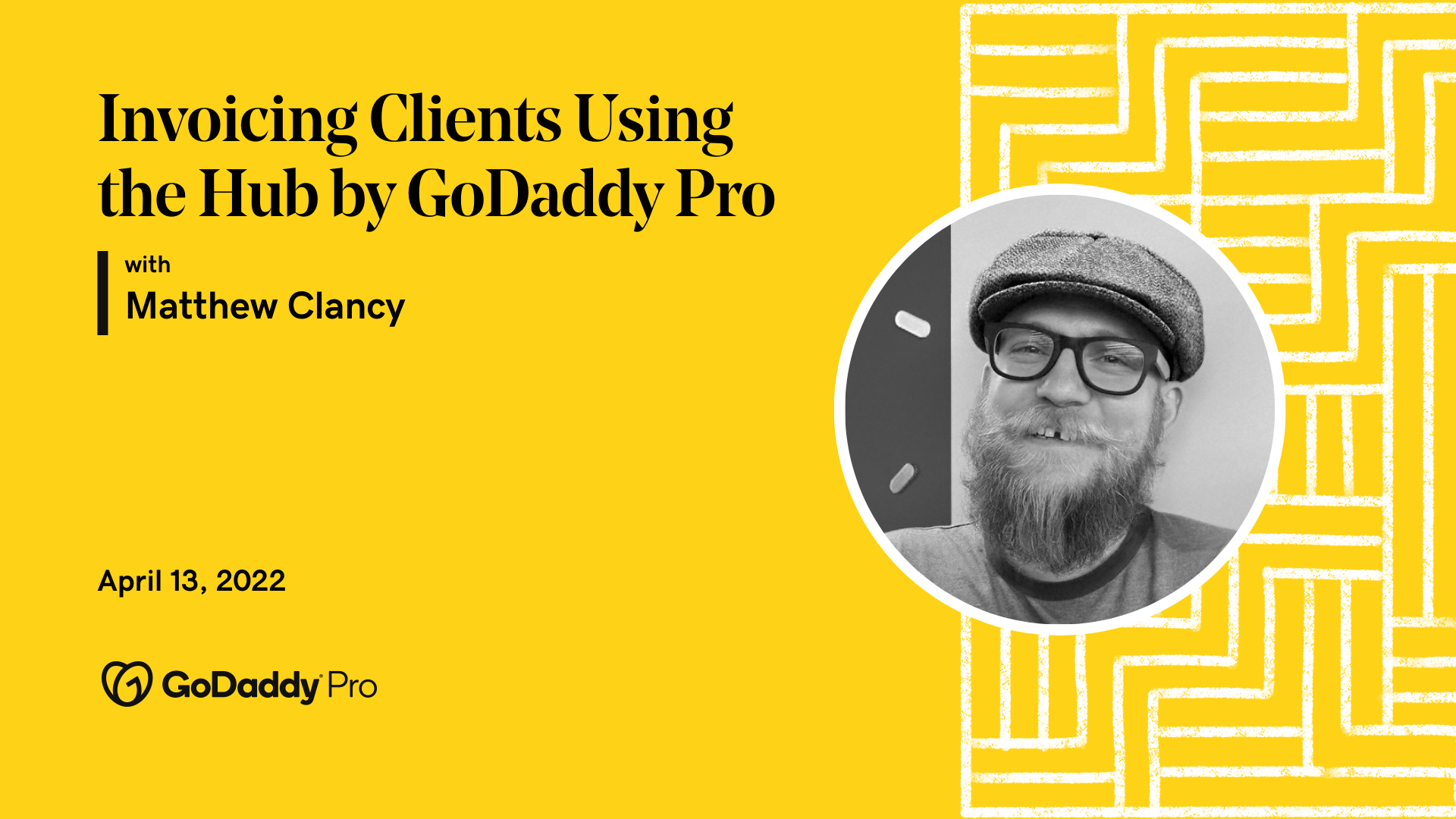 One of the most important parts of running a successful web business is invoicing clients. However, it can take time to properly set up a system to generate invoices, communicate with the customer, figure out a payment system, and follow up on late payments. The Hub by GoDaddy Pro can help!


In this GoDaddy Pro meetup, join Senior Product Manager Matthew Clancy as he walks through a LIVE demo of the Hub, its invoicing features, and how you can get started collecting payments from customers quickly and easily! You'll learn what's required to set up a business owner account, quickly set up an invoice (in 60 seconds), schedule automated past-due notices, and get paid—with funds typically arriving in your bank account the next day! If you want to streamline your invoicing process, you won't want to miss this demo!


This free virtual event is presented by GoDaddy Pro and will take place on Wednesday, April 13, 2022 at 3pm ET.



In other WordPress news...
Not subscribed? Join the most conversational weekly email
in the WordPress community!