This week in WordPress
MemberPress furor sparks debate about plugin renewals
MemberPress is a popular membership plugin, with pricing starting at $179 a year. Gooding notes the "unorthodox approach" to cutting off users is "surprising in contrast to most other commercial plugins' renewal policies, which usually terminate support and updates for those who do not renew."


While some users took to Twitter to slam MemberPress for being greedy ("Well, this is not a good look for @memberpress. Pretty heavy-handed way to make that 💵💵💵…"

tweets

NoFilterFM) and Paid Memberships Pro co-founder Jason Coleman criticized his competition between the lines in

The WordPress Way

, others, like Equalize Digital founder and CEO Amber Hinds, didn't think it was a big deal.


"I don't get this. Since when does paying one time for something guarantee unlimited access or use for life? Unless that was explicitly the terms when you bought the software, assume it's more like a SaaS than a physical good you bought at the store," Hinds

tweeted

.


Similarly, Newsletter Glue co-founder Lesley Sim

tweeted

, "My first instinct is 'no! open source! bla bla bla!' But I think this mentality is what's holding the whole ecosystem back from being great. Why would an excellent ex-MANGA dev build a WP plugin when they can only charge $49/year and users can choose to never renew and still use."


On the WPReview podcast, Joe Casabona says the problem is

the WordPress way is halfway between renting and owning

—plugin developers believe they're renting out their software to users, and users think they're renting to buy. Casabona says we need to change expectations in the WordPress space, a sentiment shared by developer Aurora Ahmed who

tweets

"…companies should have clear messaging. Am I paying for access? Am I paying for initial access and then support + updates, with perpetual access to the initial codebase? Set expectations upfront. That should be 'The #WordPress Way'."




MemberPress founder Blair Williams hasn't yet commented publicly about the furor.


Got an opinion? Dan Knauss at Post Status has put out a call for papers and short posts exploring topics about tending the commons. Get in touch with him on

Post Status Slack

or via

email

.
DonateWC calling for help and donations as it restarts after pandemic
The move comes after WordPress contributor Winstina Hughes—who's on the WordCamp US organizing team and instigated the trial—called the community to action in her post

Sponsor Inclusion in Tech

earlier this month.


van Dijk tells The Repository that after a dormant couple of years thanks to COVID-19 and the fact big in-person WordCamps were banned, DonateWC is starting up again. "In the past 2 weeks we've kickstarted the back office again and working on getting back on our feet 🙂 we can use all the help we can get!" she says. Want to make a donation or volunteer your time? Head over to

DonateWC

.
Mask wearing still "strongly recommended" for in-person WordPress events
Speaking of in-person events,

The WordPress Community Team has updated its COVID-19 guidelines

, with mask wearing still "strongly recommended," reports Sarah Gooding at WPTavern. The update comes ahead of the five WordCamps scheduled to happen before July: WordCamp Vienna, WordCamp Irun, WordCamp Europe, WordCamp Warsaw, and WordCamp Montclair.


Meanwhile,

WordCamp US now has a venue

—

the Town and Country Resort in San Diego. In the latest

Post Status Notes

, David Bisset notes: "Seating capacity is in the thousands there, so event planners may be anticipating attendee levels comparable to 2019 and pre-COVID times."


While it's exciting that in-person events are coming back, it's also important that they're made as safe as possible to attend. In last week's episode of WPTavern's Jukebox,

HeroPress Network co-founder Cate DeRosia shared some ideas

on rethinking how we've always conducted WordCamp and other events.


Also: Delicious Brains Product Manager (and generally busy developer) Iain Poulson and Jonathan Bossenger (who recently left to join Automattic)

share their tips and highlights for both first-time WordCamp attendees and the folks who organize these events on the

latest episode of the Delicious Brainwaves podcast

. Meanwhile, Post Status' Michelle Frechette shares

what makes good swag

—and what ideas are less practical than they seem on paper.
Business Spotlight: LearnDash
LearnDash is taking cutting-edge e-learning methodology and infusing it into WordPress. We're trusted to power the learning programs for major universities, small to mid-size companies, startups, entrepreneurs, and bloggers worldwide.
WordPress 6.0 Beta 3 out now
WordPress 6.0 Beta 3 is now available for testing. Help out if you can. According to Automattic-sponsored marketing contributor Dan Soschin, this beta allows theme authors to use webfonts in theme.json, with a public API for plugins to register and enqueue webfonts expected to become available in a future version of WordPress. Beta 3 also includes three new style variations for the Twenty Twenty-Two default theme.


Gutenberg 13.1 also out now
At Gutenberg Times, Anne McCarthy, the Automattic-sponsored program manager for the Full Site Editing (FSE) outreach experiment, picks up the question:

Who is FSE for?

She explores who the features are for today vs in the future, and blockers to wider adoption.
#WPCommunityFeels: Darice de Cuba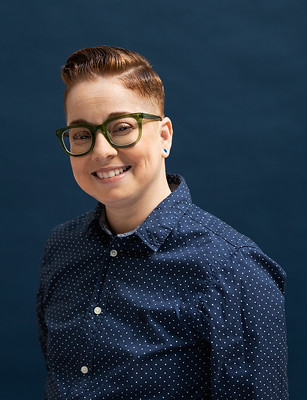 This week, what's inspiring Darice de Cuba, a front-end developer and speaker with a passion for inclusive design.
A podcast worth listening to: I'm late deaf (lost my hearing 15 years ago). A lot of podcasts don't have transcripts and thus aren't accessible to the deaf or hard of hearing, among others. One podcast that does and that I check out whenever someone interesting is on the show is "We Can do Hard Things" by Glennon Doyle. Like

this recent conversation

with Hannah Gadsby about autism and communicating better. Another podcast I like is

Design Matters

by Debbie Millman.


A concept worth understanding: Inclusive design. This is an approach that takes many individuals (their backgrounds, needs, experiences, and abilities) into account by including a diverse group of people when researching, designing and testing the product. Inclusive design seeks to make products as accessible as possible for people with disabilities and by extension improves the experience for everyone else.


A Twitter account worth following: I'm trying to wean off Twitter, but that hasn't been working out for me. Instead, I try to keep my following list useful. Two accounts that are always delivering useful content are

@WalterStephanie

with a wealth of info on CSS and web development and

@adactioLinks

, which is a collection of handpicked links.


An article worth reading:

These are my knives

by J. Kenji López-Alt. I'm a foodie and love cooking in my small apartment kitchen. One of the best investments I made is buying quality cooking knives. After buying my first one in 2004 there was no way back to buying cheap ones. My go to is the Kai Shun Classic Santoku and the Tojiro DP3 chef knife. These aren't very expensive in the realm of professional knives and they cut and dice like a dream, making cooking more enjoyable.


A habit worth forming:

Doing nothing

. It's almost blasphemy to say you are doing nothing, especially in this age where our worth is equated to our productivity. But doing nothing, staring at the ceiling or just spending the day reading a good thriller or mystery book helps me stay sane and be more creative. After all, life is not for just working and if we are privileged enough to not have to work around the clock, we should take the opportunity to do nothing and enjoy the idleness.
How to Publish Accessible Content

Accessibility is a hot topic—and for good reason! There are many ways to look at accessibility when it comes to the web. Do your site design colors contrast enough for those with impaired vision or color blindness? Are your layout elements big enough and spaced out enough to interact with on smaller, touch-screen devices? What about screen readers—can they navigate your site successfully?


But what does it mean to write accessible content? Not only is it important to make sure that your content is accessible, but it needs to be a consideration from the very beginning of each project! Alycia Leno, Director of Content at GoDaddy, knows a thing or two about writing accessible content. Previously the marketing manager for Sucuri, Alycia has spent years writing content and teaching others how to write content that is smart, researched, secure, and accessible.


This free virtual event is presented by GoDaddy Pro and will take place on May 4, 2022.



In other WordPress news...
Not subscribed? Join the most conversational weekly email
in the WordPress community!