Happy Friday! It's May 12 and this week we're covering WordCamps. Yep, mostly WordCamps. First time reading? Sign up here.
Got an opinion? Send your thoughts, feelings and news tips to

[email protected]

.
1. MasterWP and WordPress Foundation step up to support diversity at WordCamp US, while WordCamp Europe faces criticism
The good news this week is that MasterWP and the WordPress Foundation each announced financial assistance to help people from underrepresented groups attend WordCamp US. The not-so-great news? WordCamp Europe has again come under scrutiny for its take on diversity and inclusion.


First, the good news: MasterWP officially launched its 2023 WordCamp US Travel Grant program, making available more than $10,000 in grants to help people who want to speak at this year's conference in National Harbor, Maryland, but find traveling there cost-prohibitive.


Applications are also open for this year's Kim Parsell Memorial Scholarship for travel to WordCamp US 2023. Parsell was a much-loved member of the WordPress community known as #wpmom. She passed away in 2015. The scholarship honors her commitment and contributions to WordPress and is awarded each year to someone who identifies as a woman, is a WordPress contributor, has never attended a WordCamp US before, and requires financial assistance to attend.


MasterWP's travel grant program is an independent initiative not affiliated with WordCamp Central or the WordPress Foundation. And as Sarah Gooding highlights in her WP Tavern coverage, "A growing dissatisfaction with speaker diversity at WordCamps has led WordPress companies to create their own means of supporting the diversity they hope to see at events."


Second, the not-so-great news: Twitter blew up after StellarWP's Director of Community Engagement, Michelle Frechette, questioned the apparent lack of diversity in WordCamp Europe's first two rounds of speaker announcements. She drew a pointed response from WCEU Global Lead Sjoerd Blom, who tweeted, "Please stop being prejudiced and wait until ALL speakers have been announced. Thanks."


2. WordPress Community Team proposes big change to purpose for WordCamps, emphasizing innovation and adoption
Eric Karkovack, Editor at The WP Minute, notes, "The big change is in event programming. That includes a more clearly defined audience and a focus on specific topics."


Jin says she hopes a "period of innovation and experimentation will follow this critical shift in the purpose of our events" where events will be curated for more narrow audiences and have a focus on a specific type of content or topic.


Long-time WordCamp Miami organizer David Bisset tweets, "Interesting proposal in the way WordCamps might be going forward."


Among the feedback so far, Torsten Landsiedel, co-organizer of the Hamburg meetup group, says he'd like to see events for long-time contributors, while Sydney meetup organizer Wil Brown says his focus has been on building up the grassroots WordPress communities in Australia that were devastated by the pandemic. "Once these are established, we'll better understand what our community is looking for," says Brown.
3. ACF patches XSS vulnerability, affecting over 2 million users
The vulnerability was discovered by Patchstack researcher Rafie Muhammad on May 2, 2023, and patched by ACF developers in version 6.1.6 on May 4. According to Muhammad, the vulnerability — given a high severity CVSS score of 3.1 — "… allows any unauthenticated user to steal sensitive information for, in this case, privilege escalation on the WordPress site by tricking a privileged user to visit the crafted URL path."


According to Ryan Barnett, a Principal Security Researcher with Akamai Security Intelligence Group (SIG), "It didn't take long for attackers to scrape the WP Engine ACF Plugin XSS (CVE-2023-30777) PoC attack vector code from a blog post and start scanning with it."


According to Barnett, "This highlights that the response time for attackers is rapidly decreasing, increasing the need for vigorous and prompt patch management."
4. Yoast announces new general manager
Yoast has a new General Manager. The SEO company announced this week that Kimberley Cole is Newfold Digital's new GM and a key focus of her role will be leading Yoast. According to Yoast COO Chaya Oosterbroek, Cole has over 20 years of experience as a strategy go-to-market leader, most recently serving as Chief Commercial Officer at Lynk, a knowledge-as-a-service series B scale-up.


Carole Olinger, Culture & Recruitment Strategist at Yoast, tweets, "I'm beyond excited to be working alongside the amazing and inspiring @kimberleycole, who is the new General Manager of @NewfoldDigital in Europe and Business Leader of @Yoast! Looking forward to learning from you and welcome to #TeamYoast! 💜🤗"


Business Spotlight: Nexcess
Join Nexcess in celebrating the power of WordPress with fewer add-ons, less overages, and less hassles. Trusted by thousands of WordPress sites, Nexcess includes more features, expert support, and scalability than any other cloud host. And now, get 60% off all new managed WordPress plans. Don't wait, celebrate.
In other WordPress news
WordPress project
> Several days into #WP20 From Blogs to Blocks, a community celebration of WordPress' 20th anniversary, folks have taken LearnWP courses, developed new blocks, and shared the very first site they made with WordPress (Make WordPress.org Marketing)


> Gutenberg 15.7 was released this week, adding Site Logo upload and replacement from the inspector controls sidebar. According to Sarah Gooding at WP Tavern, this version changes the behavior of the top toolbar fixed setting to address a few issues outlined by Gutenberg lead architect Matias Ventura (WP Tavern)


> In his latest monthly roundup, Automattic-sponsored contributor Justin Tadlock covers the Block Selectors API in Gutenberg 15.5, the launch of the first community theme in the WordPress.org repository, and the addition of the experimental Details block in Gutenberg 15.6 (WordPress Developer Blog)


>"WordPress has survived, and I would dare to say thrived through decades of constant economic, cultural, and technological shifts. And I believe that the thing that keeps us innovating fast enough to stay relevant but slow enough to be ethical, is how the community actively engages with the open source project," says WordPress Executive Director Josepha Haden Chomphosy in the latest 20th anniversary episode of the WordPress Briefing podcast (WordPress.org)
Plugins & themes
> WooCommerce 7.7.0 was released this week with Multichannel Marketing now out of beta. It's the first thing store owners see when they visit the 'Marketing' page in the dashboard and makes the ecommerce plugin more competitive with platforms like Shopify Plus (WP Tavern)


> Awesome Motive has launched Headline Analyzer, a free tool on the WPBeginner site that makes it easy to write compelling headlines (WPBeginner)
Products & platforms
> Developers Aurooba Ahmed

and Brian Coords have launched WordPress Icons Library, a searchable guide to the complete WordPress Icon Library package from Gutenberg (

wphelpers.dev

)
Mergers & acquisitions
> WordPress cloud platform WPCS has announced a new investment from Emilia Capital, the holding company of Joost de Valk and Marieke van de Rakt, founders of Yoast. "If you've ever touched WordPress, then you know @yoast Imagine the founders want to invest in your startup. It's a dream come true!" tweets WPCS co-founder Roger Rosweide. This latest funding comes after WPCS raised a substantial seed round with Arches Capital in December 2021, and the early-stage VC APX, backed by Axel Springer and Porsche, also joined the seed round (WPCS)


> Rymera Web Co has acquired WC Vendors, a WooCommerce multi-vendor plugin with over 10,000 active installs known for its Advanced Coupons and Wholesale Suite extensions. "After 12 years in the marketplace space, I have decided to move on to new projects and dreams. @wcvendors has been acquired. I'm excited for the future and am very happy with @wcvendors new home and stewardship that @jkohlbach will bring," tweets WC Vendors founder Jamie Madden (WC Vendors)
Events & conferences
> Speaker applications are now open for WordPress Accessibility Day on September 27, 2023. Anyone who wants to share information about how WordPress and accessibility intersect is encouraged to apply. All speakers will be paid an honorarium of $300. Applications close June 11 (WordPress Accessibility Day 2023)


> The full schedule for WPCampus 2023 is now available. The three-day conference from July 12-14 at Tulane University in New Orleans, Louisiana, will feature workshops, lightning talks and sessions, and conclude with a 'Community Chat' on the final day. Organizers are also calling for volunteers to help at the event (WPCampus)
WordPress & AI
> Discussion continues on the Make WordPress Core blog about how WordPress core could better enable AI innovation. Sarah Gooding has published a thoughtful summary and notes, "As much as WordPress contributors are spread thin across the project's current Gutenberg roadmap of goals and improvements, you don't get to choose when new technology is bearing down on your industry, forcing you to act or become obsolete." (WP Tavern)


> "🚀 Hey #WordPress folks who are interested in #AI... I created a thing over the weekend!" tweets GoDaddy-sponsored contributor Marcus Burnette who has launched WPAI Universe, a directory of resources for WordPress and AI (WPAI Universe)
#WPCommunityFeels: Jeff Chandler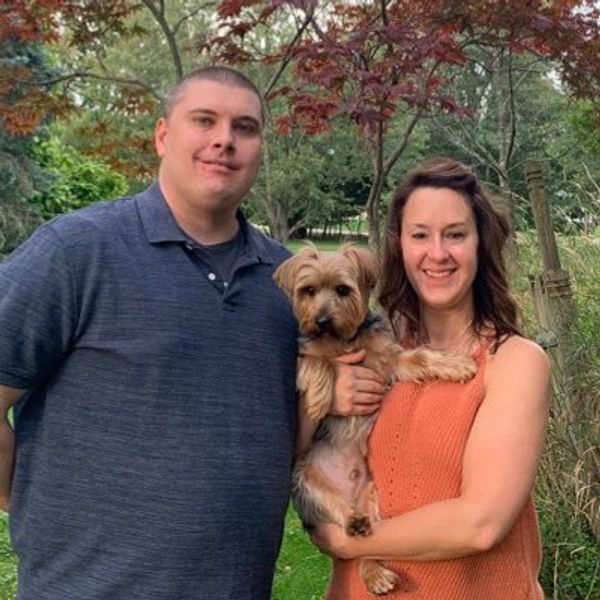 This week, what's inspiring Jeff Chandler, founder of
WPTavern and WP MainLine, and Marketing Generalist at StellarWP.

A podcast worth listening to: The WP Minute. It covers the most impactful WordPress news of the week in a bite-sized time limit. It's also an independent publication.


A concept worth understanding: As you get older, the concept of time feels like it gets faster. Do what you can to slow things down and enjoy what life has to offer.


A Twitter account worth following: Follow Nyasha Green for WordPress stuff, yummy food pictures, perspectives from the other side of the conversation, and BTS. Also check out the Underrepresented in Tech project. It's a free database filled with members who make up underrepresented groups in tech. If you're looking to diversify your workforce or project, this is a good place to start.


An article worth reading: I've never driven a stick-shift vehicle before, but the way this article was written for The Atlantic had me feeling sad for those that have or do and will miss the stick-shift as it goes away. I never knew that people who drive stick-shift actually become intimately familiar with every part of the vehicle. They can do everything by sound and feel. With automatic shifters, that experience is taken away.


A habit worth forming: Get at least eight hours of sleep every night. Starting the day with a good night's sleep makes a world of difference in so many ways.
Together with GoDaddy Pro
How to Write Website Copy for Your Target Customer
Register for this insightful virtual event led by Anne McAuley Lopez, who will share expert strategies for writing compelling website copy tailored to your target audiences. Key lessons include defining your target market and understanding the website elements vital to them.

Additionally, you'll learn the art of crafting persuasive calls to action in your website copy. Crucially, the event will underscore the importance of blogging and demonstrate its practical implementation on your website.

This comprehensive session is an essential guide for anyone seeking to enhance their website's SEO, content addition, and regular maintenance.

This free virtual event is presented by GoDaddy Pro and will take place on Wednesday, May 17, 2023 at 1pm EDT.
Meanwhile...
📆 After the first round of tickets to WordCamp US quickly sold out and caught folks off guard, organizers changed tact this week, tweeting that the next round of tickets will go on sale May 15 at 10 am EST.


🥳 WebDevStudios is celebrating its 15th anniversary. Helmed by co-founders Brad Williams and Lisa Sabin-Wilson, the enterprise agency has launched sites for Microsoft, TIME and the NBA, developed the popular Custom Post Type UI plugin, and contributed 12,000 hours to Five for the Future.


👏🏼 WordPress has empowered freelancers, providing a reliable foundation for any project, opportunities to make money, advanced features and, importantly, community, writes Eric Karkovack for The WP Minute.


🎙️ WS Form developer Mark Westguard talks about how he's grown the reach of his plugin in a competitive space on the latest episode of WP Tavern Jukebox.


🟣 Devin Walker, a general manager at StellarWP and the co-creator of GiveWP, talks about why he's rebranding iThemes to SolidWP in public on the Press This podcast.


🤖 Are we digging our own hole with generative AI? Yoast Content Manager Cindy Paul explores the pros and cons for small businesses.
The Repository started as a passion project by two former journalists who wanted to spotlight news from across the WordPress ecosystem. Do you enjoy reading it? Take a minute to share this email with your friends and colleagues—we'd appreciate it!
The Repository is a weekly email for the WordPress community by Rae Morey. Also on our team: writer Adrianna Nine, proofreader Laura Nelson, and columnist Jonathan Wold. Thank you to Kinsta, our web hosting sponsor, and MailPoet, our email sponsor.
Send your feedback to

[email protected]

and help us provide the news that matters to the WordPress community. We're here to listen.
Interested in reaching WordPress people like you? Get in touch to become a Repository sponsor.