Happy Friday! It's May 19 and this week we're continuing to cover the WordCamp Europe diversity drama, the security release that broke shortcode support, and the news that
Matías Ventura – not Matt Mullenweg – will be leading the WordPress 6.3 release

. First time reading? Sign up here.

Got an opinion? Send your thoughts, feelings and news tips to

[email protected]

.
This week in WordPress
1. WCEU global lead apologizes for Twitter outburst
Making headlines this week, Sjoerd Blom, a Global Lead for WordCamp Europe 2023, has apologized for how he reacted to recent scrutiny of the diversity of the event's speakers.


"In past weeks, @michelleames highlighted the lack of diversity in WCEU's speaker line up," he tweeted yesterday. "I'm truly sorry for the offense I caused, especially in using the word 'prejudiced'. #WCEU and I know that diversity matters, and we will be sharing more about what happened in coming days."


Last week, StellarWP's Director of Community Engagement, Michelle Frechette, questioned the apparent lack of diversity in the first five rounds of WordCamp Europe's speaker announcements, to which Blom replied, "Please stop being prejudiced and wait until ALL speakers have been announced. Thanks."


Meanwhile, Rob Howard makes the case for an all-underrepresented WordCamp organizing team in his latest write-up for MasterWP. He says WordPress should extend the concept of all-women and non-binary release squads to its major events, writing, "If WordPress wants to be a vibrant community when its 30th birthday rolls around, then we need serious and rapid change."


2. Developers angry WP 6.2.1 broke shortcode support
In a support forum thread tracking the broken shortcodes issue, retiring Plugin Review Team rep Mika Epstein confirmed the removal of shortcode support "was in fact removed by design 🙁." As Gooding reports, a workaround has been published in a Trac ticket for the issue, but many developers have instead opted to roll back to the insecure WordPress 6.2 release – and disable automatic updates.


"it's absolutely insane to me that shortcodes have been removed by design!! Every single one of our agency's FSE sites uses the shortcode block in templates for everything: filters, search, ACF & plugin integrations. This is chaos!! 🙁" commented developer Cam Knight in the support forum.


During Wednesday's core dev meeting, WordPress 6.2.1 co-release lead Jb Audras said the issue may prompt a quick 6.2.2 release but the details are not yet available and will depend on a follow-up patch currently being discussed by the Editor team.


As Gooding notes, an unfortunate consequence of the update is that developers will now think twice about enabling automatic updates. "This kind of breaking change should never happen in a release that auto installs overnight," she writes.


The update has also destroyed the confidence of developers who've been hesitant to use Gutenberg. As Greg comments, "It's ironic that the one feature that allowed some to start using block themes is now the feature what can break a block theme."
3. Matt Mullenweg stepping aside as WP 6.3 release lead
In stop-the-press-yet-totally-makes-sense news, WordPress co-founder Matt Mullenweg has relinquished the major release lead role for WordPress 6.3.


This week, Automattic-sponsored core contributor Héctor Prieto shared the final make-up of the WordPress 6.3 release squad, revealing Mullenweg is standing aside for Matías Ventura, an Automattic-sponsored core contributor and the lead architect of the Gutenberg project. As Release Lead, Ventura will oversee the completion of phase 2 of the project.
WordPress 6.3 is scheduled for release on August 8, 2023.


It's the first time someone other than Mullenweg will lead a major release of WordPress since Executive Director Josepha Haden Chomphosy led the all-women and nonbinary squad for WordPress 5.6.


For more on what to expect in the WordPress 6.3 phase 2 finale, Automattic-sponsored contributor Anne McCarthy has shared a Roadmap to WordPress 6.3. McCarthy, who is serving as an editor triage co-lead for the release, covers what's actively been pursued for inclusion in WordPress 6.3.


"WordPress 6.3 planning is underway and it's shaping up to be an awesome release. 😍" tweets Automattic-core contributor Nick Diego.
4. Proposal pushing to retire older WP default themes
A proposal on the Make WordPress Core blog is calling for older default WordPress themes to be retired. Sarah Gooding at WP Tavern reports that core contributors are recommending winding down active maintenance on older themes and implementing a new system of requirements for retiring them.


According to Bluehost-sponsored core contributor Jonathan Desrosiers who published the proposal, "The level of effort to support 13 themes is not insignificant, especially in the times of the rapidly evolving block editor."


The proposal seeks to retire older themes after a minimum of five years of support and when usage falls to less than 1% of all WordPress sites as determined by WordPress.org data. Using this criteria the default themes Twenty Ten through Twenty Sixteen would be retired and only receive security updates. Desrosiers suggests a yearly assessment of usage data to determine which themes would be retired.
5. 20th-anniversary podcasts celebrate 20 years of WP
In the lead-up to WordPress' 20th anniversary on May 27, David Bisset recently dusted off his mic to record two podcasts about the software's biggest moments, featuring WordPress historians, journalists and developers. Across the two episodes, the panelists share their most memorable WordPress releases, WordCamps, and State of the Word addresses over the past 20 years.


The first podcast, released by The WP Minute, features Rae Morey (publisher of The Repository), Jeff Chandler (founder of WP Tavern), Ken Elliot (co-founder of BKreative Media Solutions), and Eric Karkovack (Editor of The WP Minute).


The second podcast, released by the WP Tavern Jukebox, features Sarah Gooding (Editor at WP Tavern), Aurooba Ahmed (developer and co-host of viewSource), Masestro Stevens (owner of The Iconic Expressions) and Jessica Frick (Director of Operations at Pressable).


Karkovack tweets, "I had a ton of fun celebrating #WP20 with @dimensionmedia, @therepositorywp, @kennethspeaks, & @jeffr0! Give it a listen and relive some big moments in #WordPress history."
Business Spotlight: Nexcess
Free yourself from bad hosting →
Nexcess is a managed WordPress host that invests in your success. If you're stuck in a contract with your current host, Nexcess will buy out your remaining time up to $200. And with always-free, fully managed migrations, switching to Nexcess is hassle-free. Get your free buyout quote now.
In other WordPress news
WordPress project
> #WP20 From Blogs to Blocks is underway. Folks are encouraged to complete a prompt every day in the lead-up to WordPress's 20th anniversary on May 27. According to WordPress Marketing Team rep Sé Reed, everyone who completes just one prompt on or before the anniversary will be recognized as an official participant, and folks who share an action on all 20 posts before WordCamp US in August will get an additional acknowledgment of their achievement (Make WordPress.org Marketing)


> The official WordPress.org themes directory now boasts more than 300 block-based Full Site Editing (FSE) themes (WordPress.org)


> A new Contributor Mentorship Program will offer group and one-on-one mentorship to new and aspiring contributors. After proposing the idea of a project-wide mentorship program in February, Automattic Program Manager and WordPress Community team deputy, Hari Shanker, gathered feedback from fellow WordPressers to develop a program overview (Make WordPress.org Project)


> WordPress may soon be getting a Command Center, which would function as a quick search component for navigating to other areas of the admin, and would also be capable of running commands. The feature was introduced in Gutenberg 15.6 under the Experimental flag and currently has limited use in the Site Editor context while navigating and editing templates. Automattic-sponsored core contributor Riad Benguella is requesting feedback on the project (WP Tavern)
Plugins & themes
> If you use Essential Addons for Elementor take note of a newly-patched security vulnerability. WP Tavern's Sarah Gooding reports that the unauthenticated privilege escalation vulnerability was rated "critical" and was patched in version 5.7.2 of the plugin (WP Tavern)
Mergers & acquisitions
> Theme and plugin company Themeum has acquired the Kirki Customizer Framework plugin for just under $30,000. Kirki's former developer David Vongries announced back in April that he planned to sunset or sell the plugin, which has more than 600,000 active installs (WP Tavern)
Events & conferences
> XWP is partnering with HumanMade, Crowd Favorite, Ipsyde, and The CodeCo to host a WordPress Enterprise Gap Meetup at The Cube in Athens on June 7 – the day before WordCamp Europe 2023 begins. The meetup will include panel discussions and lightning chats, followed up by drinks and mingling (XWP)


> This week, Eric Karkovack from The WP Minute interviewed Angela Jin, Head of Programs & Contributor Experience for WordPress.org at Automattic, about the future of WordCamps and how events could better fulfill audience's needs (The WP Minute)


> The WordCamp US 2023 organizing team released a second round of tickets on May 15, which all sold out. At the time this email landed in inboxes there were still 246 Micro-Sponsor tickets available (WordCamp US)


> If you're interested in speaking at WordCamp US 2023 but need financial assistance, there's still time to apply for MasterWP's 2023 travel grant program. Applications close on May 26 (MasterWP)


> Ever wished there was a WordPress meetup group in your area? WordPress performance engineer Sabrina Zeidan did too – so she started one when she moved temporarily to Richmond, Virginia. She shares how she started the WordPress RVA, a meetup that now has 67 active members (MasterWP)


> If you missed YoastCon 2023, Yoast Strategic Content Specialist Edwin Toonen has shared a recap covering 10 key takeaways from the SEO conference, including that folks should stop viewing Google as a search engine, that user research can lead to incredible insights, and that the future of WordPress is in doubt (Yoast)
WordPress & AI
> In Open source & AI: a perfect pairing, Human Made co-founder Tom Willmot makes the case that the WordPress community's collective response to AI will help determine how the technology impacts open source. (Human Made)


> Elementor has released a product called Elementor AI, which uses artificial intelligence to create content, generate design suggestions, and more. (Post Status)
#WPCommunityFeels: Fernando Puente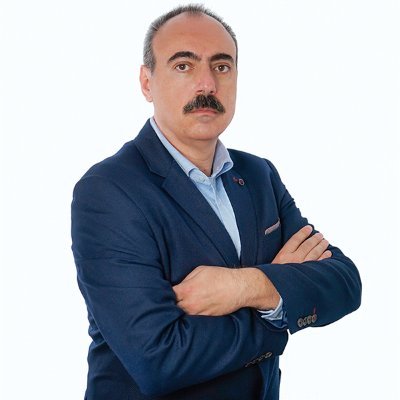 This week, what's inspiring Fernando Puente, a self-described "old-school" IT expert who's been working with websites since 1995. He's been using WordPress and speaking at WordCamps since 2007.
A podcast worth listening to: The WP Tavern Jukebox. It is a weekly podcast for the WordPress community where you can find a plethora of insights and experiences through brilliant referrals from WP members. It is always a good resource for finding ideas. For Spanish speakers, Negocios WP, presented by Yannick García & Elías Gómez, is definitely worth checking out. It covers the latest trends and best practices for managing business and digital marketing using WordPress.


A concept worth understanding: How a website works. It may sound easy, or only for technical people, but there are many details that any WP user should know for a better understanding.


A Twitter account worth following: Two Twitter accounts worth following are @ayudawp (the Spanish WordPress content referral), and @remkusdevries (a WordPress veteran).


A habit worth forming: Measuring everything continuously. In order to improve and maintain something, it is mandatory to measure everything. Web performance is not about feelings, but rather about metrics.
Together with GoDaddy Pro
GoDaddy Proudly Celebrates the 20th Anniversary of WordPress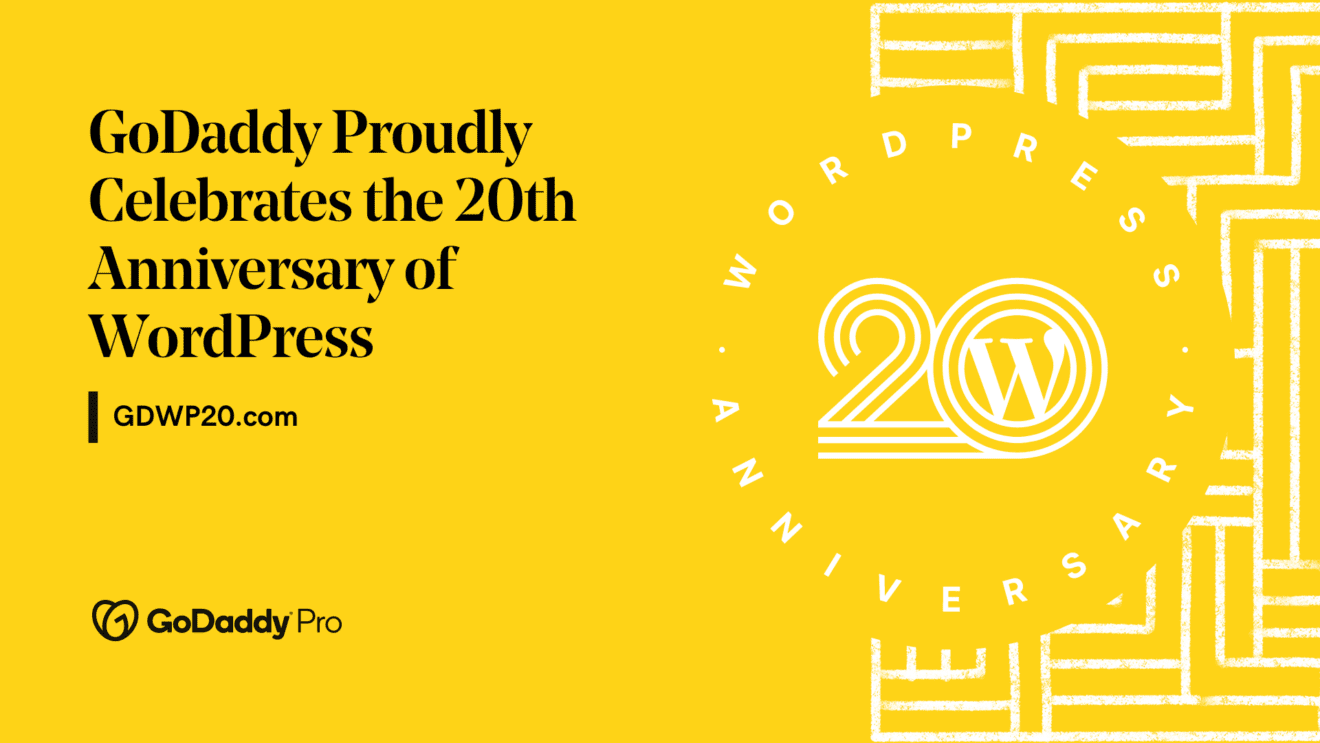 As a proud Gold sponsor for WordCamps across the globe, we at GoDaddy are thrilled to be celebrating the 20th anniversary of WordPress in 2023. We're deeply committed to the WordPress community, fostering an active, nurturing environment through initiatives like WordCamp sponsorships, dedicated contributors, and our weekly GoDaddy Pro meetups.


In addition to our Managed WordPress Hosting, we've also developed The Hub and Pro Academy, which offer free resources for managing multiple WordPress instances and for learning from a suite of free courses and eBooks. We're also very proud to say that we sponsor 48 contributors across 15 teams. This is part of our ongoing commitment to contribute to and support the WordPress ecosystem.


Happy anniversary, WordPress. Here's to 20 more!


Hear from our team about what 20 years means to us here.
Meanwhile...
🐛 Web developer and consultant Dumitru Brinzan published a four-year case study involving injected spam on a WordPress site. The case study reveals how sneaky content injections compromised a small business's primary revenue stream.


🥘 If you're heading to WordCamp Europe 2023 next month, take a look at XWP's Local's Guide to Athens. It features shopping, sightseeing, and food favorites.


🎙️ Gravity Forms has launched a new podcast called Breakdown. Hosted by the company's new-ish evangelist Matt Medeiros, the podcast will explore different ways to use the popular plugin and will feature special guests.


🤖 WPBriefs is a new weekday podcast that delivers the latest WordPress news in three minutes or less – and it's completely AI-generated.


🌠 Developer Alex Standiford joined WP Tavern's Jukebox to discuss how WordPress can work with open-source social media—AKA the fediverse.


🐛 iThemes' latest vulnerability report covers 146 total vulnerabilities affecting up to 17 million WordPress sites. Just 92 plugin vulnerabilities and 5 theme vulnerabilities currently have security patches available.


🗣️ Nyasha Green and Doc Pop spent the last episode of Torque Social Hour recapping WordPress news, including the rise of Butter (a URL cleaner) and Adrian Thomas' opinion piece on ChatGPT. You can watch the recorded live stream on YouTube.


🥳 The Crocoblock team is celebrating five years this month and have shared how the company has changed and evolved.
The Repository started as a passion project by two former journalists who wanted to spotlight news from across the WordPress ecosystem. Do you enjoy reading it? Take a minute to share this email with your friends and colleagues—we'd appreciate it!
The Repository is a weekly email for the WordPress community by Rae Morey. Also on our team: writer Adrianna Nine, proofreader Laura Nelson, and columnist Jonathan Wold. Thank you to Kinsta, our web hosting sponsor, and MailPoet, our email sponsor.
Send your feedback to

[email protected]

and help us provide the news that matters to the WordPress community. We're here to listen.