Happy Friday! It's June 9 and we're keeping one eye on #WCEU and the other on #WCAsia (dates for WordCamp Asia 2024 will be announced soon!). This week we're covering WordCamp Europe 2023, WordPress.com's new AI tool, and WordPress 6.4. First time reading? Sign up here.
Got an opinion? Send your thoughts, feelings and news tips to

[email protected]

.
This week in WordPress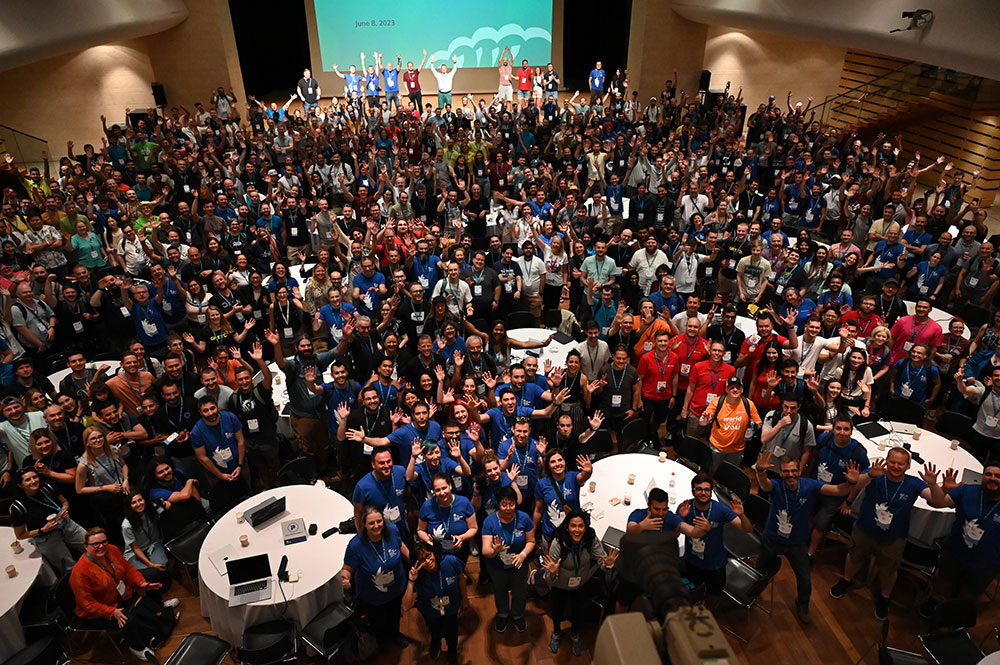 1. WordCamp Europe 2023 is in full swing 💃🏼
Contributor Day at WordCamp Europe kicked off yesterday with "a seismic wave of energy from the 650+ WordPress enthusiasts who came," according to the organizing team after a 4.8 magnitude earthquake was recorded in Greece around 3.30 pm local time.


WCEU organizers shared (above) one of the "More than 6000 photos shot by the photography volunteering team at #WCEU today for Contributor Day," according to Val Vesa, Senior Social Media Manager at Cloudflare and a WCEU photography volunteer.


Contributors worked on everything from translating WordPress into 25 languages to benchmarking performance for priority tickets for the upcoming 6.3 release, and bringing Google Analytics 4 to WordPress.org.


Over at the Polyglots table, Automattic-sponsored polyglot contributor Alex Kirk demonstrated a new live translation feature, prompting Petya Raykovska, Director of Agency Ops at Human Made, to tweet, "I'm on the floor ready to sob. After years of hoping & frustrations we finally have a flow for translating #WordPress in context. Thank you Alex, this is huge!"


Also huge: the WordPress Sustainability Team is now official just a week after a proposal was shared on WordPress.org. As Simon Kraft, a Senior Product Owner at group.one, tweeted, "… we finally, after all these years, have an official #sustainability team. 🍾💚 Check it out, join the Slack Channel, and let's make #WordPress and the web overall more sustainable!"


Meanwhile, if you're in Athens and haven't already had your photo taken with StellarWP's Director of Community Engagement Michelle Frechette, go track her down – she's donating up to $500 to help fund an underrepresented speaker to attend a WordCamp this year. WPExperts has also committed $100 to the cause, and Milan Ivanović, a Senior Full Stack WordPress Developer at Americaneagle.com, is adding $250 to the total.


Meanwhile, developer Christina Workman is all of us who are refreshing the #WCEU hashtag: "Having FOMO about #WCEU in Athens, so we ordered some Greek takeout for dinner tonight. If you can't join 'em, eat 'em??"


2. WordPress.com launches Jetpack AI Assistant
As Vincent writes, "It's the latest example of AI text-generation software, but its availability on one of the world's biggest blogging and content management platforms will spread this technology further still across the web."


No doubt Jetpack AI Assistant is the "top secret" AI plugin author and blogger Seth Godin recently referred to on the Tim Ferris podcast, as reported by Matt Medeiros at The WP Minute. Godin told Ferris, "It is the single best use case I've seen of ChatGPT — or whatever they are using — being implemented in a way where it's not just a talking llama. It's actually: Oh, yeah! I need this!"


According to WordPress.com, Jetpack AI Assistant is still in the experimental phase. As Vincent also points out in his report, in WordPress.com's demo, you can see that the exchange rates it provides for a trip to Japan are from August 2021 – the cutoff for information available to ChatGPT, though WordPress.com doesn't say what software it's using to power the tool.


Meanwhile, in an interview with Gutenberg YouTuber Jamie Marsland about WordPress and AI this week, Mullenweg's advice to businesses looking to leverage AI was, "play with it." He goes on to say, "Humans have used tools throughout history to make ourselves more productive, whether that's a plow or glasses or microscopes or telescopes. We use these things to augment our understanding of how the world works and this is just a new tool."
3. WordPress 6.4 release squad announced
WordPress Executive Director Josepha Haden Chomphosy will lead the release together with Core Tech Leads Tonya Mork (Automattic-sponsored contributor) and Mike Schroder (GoDaddy-sponsored contributor), and Editor Tech Leads Sarah Norris (Automattic-sponsored contributor), Siobhan Bamber (Automattic-sponsored contributor), Tammie Lister (Inpsyde-sponsored contributor). Ellen Bauer (co-owner of Elma Studio) and self-employed UX strategist Estela Rueda will oversee design.


WordPress 6.4 is scheduled for release on November 7, 2023.


According to Automattic-sponsored contributor Chloe Bringmann, she published details for the WordPress 6.4 development cycle earlier than in past releases to encourage new contributors to engage now and shadow the upcoming WordPress 6.3 release and "consider whether you, too, would like to join the merry 6.4 cohort of contributors."


WPVibes co-founder Pooja Derashri, one of the merry cohort, tweeted, "Super excited to become a Test Lead for the upcoming WordPress 6.3 and 6.4 Releases!"
Business Spotlight: Sponsor us!
WordPress news for WordPress people→
Sponsor The Repository and promote your brand, product or service to an audience that is deeply invested in the WordPress ecosystem. Our highly-engaged readership comprises business owners, professionals, contributors, developers, influencers, consultants, marketers, and users—all smart people like you. Sponsor today.
In other WordPress news
WordPress project
> The WordPress Design Team has shared a sneak peek at what they've been working on, including font management and icons, WP.org account security, content/template editing improvements, and page details. "Did y'all see what the WordPress design team has been working on? It's fantastic!," tweeted Automattic-sponsored contributor Birgit Pauli-Haack (Make WordPress Design)
WordPress & AI
> Content marketer Kim Doyal explores some exciting yet practical ways to use ChatGPT for content development in Beyond the Usual: The Underappreciated Power of AI & ChatGPT. "Now, normally, I'm very hesitant to share 'another guru's' take on AI, but for Kim I'll make an exception. She's been in the marketing game for over 15 years and she's legit," writes WordPress veteran Remkus de Vries in the latest issue of Inside WordPress (Kim Doyal)
Products & plaforms
> Web agency Be API has launched Johannes, the first open source wireframe kit built specifically for designing with Gutenberg. It includes 30+ native blocks, 266 components in Figma, and more. According to Be API, "Johannes shows many advantages, whether it is for agencies, freelancers or companies using WordPress… We presented it during the Paris WordCamp and it got the audience pretty excited." (Johannes)
Enterprise
> After speaking at the WP Enterprise Gap meetup in Athens, Greece, on Wednesday, Human Made co-founder Noel Tock summarized his 10-minute talk in a thread, focusing on market perception, strategic verticals, integrations, branding, and the need for enterprise companies to band together. "We have to achieve escape velocity, breaking away from the things that are holding us back from growing in this new and upcoming market cycle. We have the code and capabilities, but need to go beyond if we want WordPress to succeed in the enterprise 🌌," says Tock (Twitter)


> Inpsyde CEO Alex Frison recently discussed the significance of multilingual capabilities for enterprise websites, his agency's tool MultilingualPress, and how future developments in AI will impact multilingual plugins at BigWP London. A recording of his talk is now available (WordPress VIP)
Conferences and events
> Tickets to WordCamp US have sold out – and the organizing team is not sure whether (or when) more tickets might be released. According to organizers, they budgeted for 1,750 attendees but 2,000 have registered, with each additional ticket beyond the first 1,750 adding $700 to the event's budget (that's $175,000) (WordCamp US)


> Applications are still open for the WordPress Foundation's Kim Parsell Memorial Scholarship. The scholarship is awarded each year to a woman-identifying contributor to help fund their travel to WordCamp US. Applications close June 12 (WordPress Foundation)


> If you run a company and want to help underrepresented folx travel to speak at WordCamp US, MasterWP is still looking for companies to join its travel grants program. Seven companies have signed up so far – AccessiCart, GravityKit, Nexcess, Paid Memberships Pro, Weglot, Unlimited WP, and The WP Minute – with each contributing $1,000 (

MasterWP

)


> Join the #WPDiversity team for a free two-hour interactive online watch party, 'How to Own Your Expertise & Start Speaking at WordPress Events APAC, on July 2 (EventBrite)


> ICYMI, WPCampus is on soon from July 12-14 in New Orleans. The schedule is chock-full of workshops, lightning talks, panels, and opportunities to mingle. Thanks to the event taking on a hybrid model, you can join in person or online (WP Campus)


> Next week, Nick Diego and Justin Tadlock, both Automattic-sponsored contributors, will be hosting a Hallway Hangout about building block themes with a special focus on enhancements coming in WordPress 6.3 and those planned for 6.4 (Make WordPress Themes)
Security
> WPBakery released a new version of its page builder plugin on May 24 to address an XSS vulnerability discovered by security firm Patchstack. The security flaw was related to the WordPress non-admin user roles and their access to unfiltered HTML. WPBakery has since joined Patchstack's partner program to improve its security (WPBakery)


> Wordfence is urging users of Directorist, a popular tool used by over 10,000 WordPress sites to manage directory listings and classified ads, to update to the latest version after disclosing two significant vulnerabilities – an Arbitrary User Password Reset to Privilege Escalation, and an Insecure Direct Object Reference leading to Arbitrary Post Deletion (Wordfence)


> Wordfence also recently disclosed two vulnerabilities in Getwid – Gutenberg Blocks, a plugin installed on over 50,000 WordPress sites. The disclosure included a high-severity credential-stealing server side request forgery (Wordfence)


> iThemes has shared its latest WordPress Vulnerability Report. According to writer Dan Knauss, 101 total vulnerabilities emerged in public disclosure, potentially impacting 6 million websites (iThemes)
#WPCommunityFeels: Phill Savage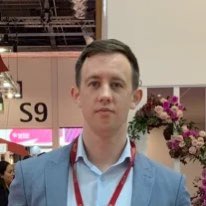 This week, what's inspiring Phill Savage, Director of Business Development at Ace Marketing Solutions.
A podcast worth listening to:

The SDM Show

by Rob Cairns. Rob combines business and WordPress while featuring some well known professionals in the WordPress space.


A concept worth understanding: Listen to your customers. Your customer feedback offers a great insight into what you're doing well and can be doing better.


A Twitter account worth following: Lax Mariappan (

@laxmariappan

). I met Lax at WordCamp Asia. He's committed to WordPress and has some great insights on security-related topics.


An article worth reading: I recommend anyone operating in the WordPress space to read the

State of WordPress Security In 2022

whitepaper by Patchstack. It offers crucial WordPress security insights, trends, and mitigation strategies to safeguard websites from potential threats.


A habit worth forming: Regular Exercise. Regular physical activity is hugely beneficial to both our physical and mental health. I also find that some of my best 'light-bulb' moments have occurred during long cardio sessions.
Together with GoDaddy Pro
Join the GoDaddy Team at WordCamp Europe!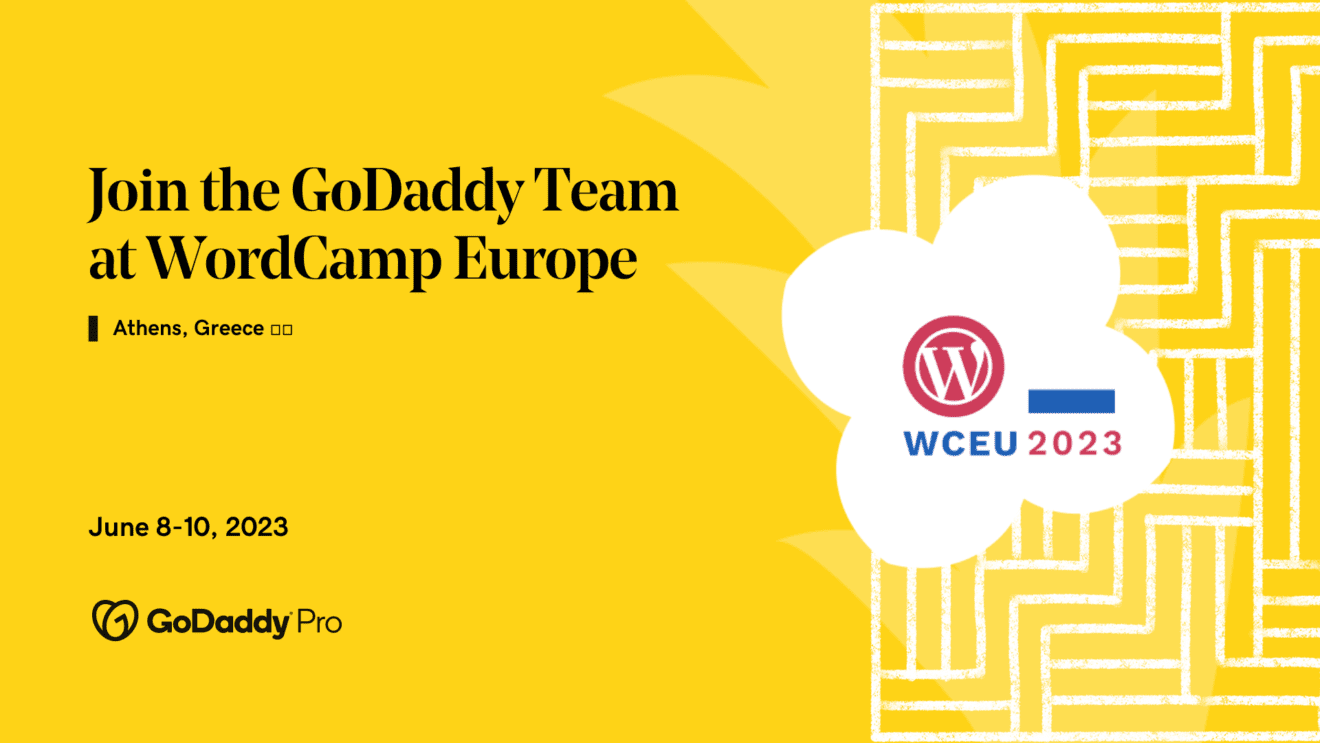 Hey, WordPress community! Get ready for an epic adventure at WordCamp Europe in Athens, Greece from June 8 to June 10!


This isn't your average conference; it's an acropolis of WordPress wonders, filled with ouzo-fueled fun, enlightening talks, and networking opportunities with your fellow WordPress friends.


In addition to scoring some awesome swag, come hang out with the GoDaddy crew and chat about WordPress and WooCommerce. It'll be more thrilling than facing the Minotaur! And hey, don't forget to register for our giveaway.


Whether you're a coding oracle, design muse, or content Zeus(ette), there's something for everyone under the Greek sun. So, hop on your Pegasus and make your way to WordCamp Europe in Athens and stop by to see the GoDaddy crew! Let's conquer Mount WordPress together and have a mythically good time! Opa!


Meanwhile...
📈 Demand for WordPress is up 11.3% over the past 12 months while demand for WooCommerce has increased just 1.0% over the same period, according to Ellipsis Marketing's latest WordPress search volume analysis.


🎙️ WordPress Executive Director Josepha Haden Chomphosy discusses the Contributor Mentorship Program on the latest episode of the WP Briefing podcast.


🎤 Meanwhile, digital creator Allie Nimmons and prolific mentor Nyasha Green talk about mentorship in WordPress, what it looks like now, and where it could go on the latest episode of Press The Issue.


💃🏼 Marieke van de Rakt joined the Underrepresented in Tech podcast to talk about Emilia Capital and why it's important to invest in women founders and business owners.


The Repository started as a passion project by two former journalists who wanted to spotlight news from across the WordPress ecosystem. Do you enjoy reading it? Take a minute to share this email with your friends and colleagues—we'd appreciate it!
The Repository is a weekly email for the WordPress community by Rae Morey. Also on our team: writer Adrianna Nine, proofreader Laura Nelson, and columnist Jonathan Wold. Thank you to Kinsta, our web hosting sponsor, and MailPoet, our email sponsor.
Send your feedback to

[email protected]

and help us provide the news that matters to the WordPress community. We're here to listen.