Happy Friday! It's June 30 and this week we're covering the upcoming WordPress 6.3 release, Mika Epstein's last post as the WordPress Plugin Review Team rep, and dates for WordCamp Asia 2024. First time reading? Sign up here. Got an opinion? Send your thoughts, feelings and news tips to

[email protected]

.
This week in WordPress
1. WordPress 6.3 Beta 2 now available
WordPress 6.3, due out on August 8, will be the last major release of the Gutenberg project's Phase 2 focus on customization. It rolls in versions 15.2 through 16.1 of the Gutenberg plugin and ties up many loose ends related to the Site Editor and usability in general.


Major interface improvements in this release, as outlined in Automattic-sponsored contributor Brian Alexander's guide to Help Test WordPress 6.3 include the newly renamed Command Palette. WordPress 6.3 will also introduce three new blocks, including details, time-to-read, and footnotes, along with improvements to existing blocks.


Expect significant performance updates. Felix Arntz

, a Performance Lead on the WordPress 6.3 release team,

tweeted

yesterday: "First #WordPress 6.3 Beta lab benchmarks are here and they look extremely promising, with an LCP performance boost of ~26% for block themes and ~19% for classic themes 🤯👏🥳"




Phill Savage, Director of Business Development at Ace Marketing Solutions, picked up on WordPress 6.3's new auto-rollback feature for failed manual updates of themes and plugins, tweeting that it's "a great (and welcomed) addition to WordPress core. Bravo 👏"
2. Mika Epstein wraps up 10 years as WordPress Plugin Review Team rep, announces new reviewers
It's the end of an era. Veteran contributor Mika Epstein is stepping down as the WordPress Plugin Review Team rep tomorrow after more than a decade in the role.


Posting her final update, The next phase begins, on the Make WordPress Plugins blog yesterday, Epstein said, "It's been a fun and wild ride for the last decade as the rep, and before that as someone who annoyed Otto until he made me learn how to properly review."


Since announcing her plans to retire in March, Epstein has onboarded six sponsored contributors who will collectively contribute over 50 hours a week to manage the WordPress.org plugin repository. Plugin developers will have their code scrutinized by David Pérez (Manager at Closemarketing.es), Evan Herman (Senior Software Engineer – WordPress Experience at GoDaddy), Francisco Torres (CTO at GIGA4), Luke Carbis (Senior WordPress Engineer at Extendify), Marta Torre (freelance web and mobile developer), and Paco Marchante (Lead WordPress Developer at Babel).


Despite the rotten eggs, she has many fans, including WP-STAGING owner René Hermenau who posted a great tribute to Epstein. He noted that, "Matt, Otto, Ipstenu, Pippin, Yoast these are the names I will always have in mind when I think and talk about WordPress… As you step down, know that your influence will remain embedded in the heart of this platform and its community. I wish you the best in your future endeavors."


GoDaddy-sponsored contributor Courtney Robertson added, "New members: thank you for taking on the plugin repo. It is vital to much of the internet."
3. WordCamp Asia 2024 dates and venue announced
Carole Olinger's translation: "Looks like next year I'm going to have a special birthday party with 2000+ #WordPress friends in Taiwan! 🥳 Who's in? 😁"


According to organizers, the five-story TICC building is located in Taipei's commercial and financial district not far from Taipei 101, an iconic landmark. The main hall has a capacity for over 3,000 people, with several conference room for 3-5 tracks and a diverse range of sessions, and common areas for networking.


WordCamp Asia 2024 organizer Jon Ang tweeted, "There's a lot that goes into each and every flagship #WordCamp. I'm honoured to be able to bring this next edition to Asia. We'll be using this next 9 months to create a different #WordPress conference. Save the date and stay tuned!"
Business Spotlight: Sponsor us
WordPress news for WordPress people→
Sponsor The Repository and promote your brand, product or service to an audience that is deeply invested in the WordPress ecosystem. Our highly-engaged readership comprises business owners, professionals, contributors, developers, influencers, consultants, marketers, and users—all smart people like you. Sponsor today.
In other news
WordPress project
> Gutenberg 16.1 was released this week, debuting the Pattern Library (which coincides with reusable blocks being renamed patterns), and introducing a distraction-free mode to the Site Editor and automated footnotes. Gutenberg 16.1 will be included in the upcoming WordPress 6.3 release and includes 247 pull requests authored by 72 contributors. As Birgit Pauli-Haack writes in the Gutenberg Times Weekend Edition 258, "The changelog is massive." (WP Tavern)


> The WordPress Pattern Directory has been updated to show curated patterns by default. Contributors have been making changes to provide a more curated experience ahead of the inclusion of a new Pattern Directory Explorer, which is still in progress (WP Tavern)


> The WordPress Community Team is inviting first-time contributors to take part in a four-week contributor mentorship pilot program, which will kick off on July 12. Ten participants will be selected to asynchronously work together with a group of mentors to make initial contributions to the WordPress team of their choice. The group will take part in 1:1 mentorship, guided courses, and live online workshops (WordPress.org Project)


> The WP Feature Notifications team is seeking feedback on the way admin notices and emails are currently delivered within the WordPress dashboard (Make WordPress Core)


> Automattic-sponsored contributor Anna McCarthy and 10up-sponsored contributor Emily Clarke from the WordPress 6.3 release team will be hosting a hallway hangout on July 27 to discuss the upcoming release. McCarthy, an Editor Triage Lead, and Clarke, a Performance Lead, will cover performance improvements and learnings ahead of WordPress 6.4 (Make WordPress Core)
WordPress & AI
> James Dominy, a computer scientist working at WPEngine's Limerick office, joined the WP Tavern Jukebox podcast during WordCamp Europe 2023 for an insightful discussion about the influence of AI on the WordPress community, how it's disrupting many of the roles that WordPressers currently occupy, and why he believes AI should be embraced, not feared (WP Tavern)
Plugins & themes
> Really Simple SSL, a popular plugin used on more than 5 million sites for installing SSL certificates, handling website migrations, mixed content, redirects, and security headers, has added a vulnerability detection feature as part of a partnership with WP Vulnerability (WP Tavern)
Products & plaforms
> WP Job Manager has been given a brand refresh and is sporting a new website. After Automattic Technical Account Manager Derek Hanson posted about the rebrand on LinkedIn this week ("This is exciting to see. WP Job Manager is getting some brand love. Maybe this is the first sign of several new updates to come to this longstanding job listing plugin," he wrote), Mike Bal, Head of Product Strategy at Automattic, said he thinks, "Ronnie Burt has some fun tricks up his sleeve." After 11 years at WPMU DEV, Burt joined Automatic in October 2021 to help grow Sensei and is behind Gravatar's recent updates (Derek Hanson & LinkedIn)


> Product founders in the WordPress ecosystem face three problems: monetization, compatibility and distribution, according to Jonathan Wold, who launched Guildenberg earlier this year to tackle these issues. In a Q&A with The WP Minute Editor Eric Karkovack, Wold spruiks Guildenberg's accelerator program and says his long-term goal is to lay a foundation for a WordPress "app store" (The WP Minute)
Conferences and events
> Yumi Nishioka (mimi) has been named this year's Kim Parsell Memorial Scholarship recipient. mimi, a web/UI designer and developer based in Tokyo, Japan, was the lead organizer of WordCamp Tokyo 2019 and has been a WordPress contributor since 2018. The scholarship honors Kim Parsell, a much-loved member of the WordPress community who died in 2015, and is awarded each year to a woman-identifying contributor to help fund their travel to WordCamp US (WordCamp US)


> WordCamp Europe 2024 has put a call out for organizers to serve on one of a dozen teams that have been operating for the past few years, including attendee services, budget, sales, design, communications, and more. The event will take place in Torino, Italy, from June 13-15, 2024 (WP Tavern)


> #WPDiversity is hosting a free two-hour interactive workshop on July 1 aimed at helping people from underrepresented groups develop their public speaking skills (Eventbrite)


> The Gutenberg Times is hosting a live Q&A on how Gutenberg components and scripts can be used outside the block editor to revamp a plugin's code base. The July 6 event will focus on GiveWP 3.0 and feature the plugin's Director of Development Jason Adams, Lead Developer Jon Waldstein, and co-host Lena Morita, a JavaScript developer on the Components team (Zoom)
Security
> WPScan is urging Ultimate Member users to disable the plugin following reports of a hacking campaign that is actively exploiting an unpatched vulnerability. According to WPScan, version 2.6.6, released this week by the plugin's developers to patch the vulnerability, didn't adequately fix the critical issue (WP Tavern)


> Wordfence recently disclosed an arbitrary password change vulnerability in LearnDash LMS, which the plugin's developers patched within 24 hours. Users are urged to update to the latest version (Wordfence)


> New research from Snicco, WeWatchYourWebsite, Automattic-backed GridPane, and PatchStack reveals WordPress malware scanners that operate as plugins in a compromised environment are fundamentally flawed. According to writer Dan Knauss, malware scanners are "cleanup tools at best" for already-compromised sites (iThemes)
#WPCommunityFeels:

Justin Ferriman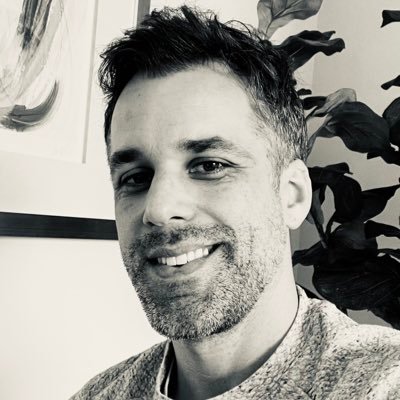 This week, what's inspiring LearnDash founder and GapScout builder Justin Ferriman.
A podcast worth listening to: The WP Minute by Matt Medeiros. He has a refreshing take on WordPress, and isn't one to just "drink the KoolAid." The format is great too, as he shares just the key points and moves on.


A concept worth understanding: Marketing is always more important than the product. If you create a great piece of software, or online course, but no one can find it, or your copywriting doesn't elicit the appropriate emotional response for your market, then you don't really have a business. Marketing determines product development, not the other way around.


A Twitter account worth following: Aaron Edwards (@UglyRobotDev) is building his AI SaaS in public and he shares some great lessons learned that could apply to any industry.


An article worth reading: Keeping with the marketing theme from earlier, I think this short article, Getting 1K Subs, I wrote about getting your first 1,000 subscribers is worth a read. As someone who has had success in entrepreneurship, I cannot stress enough the importance of keeping marketing simple so that it can be effective.


A habit worth forming: Study (and practice) another language. It makes you more creative, teaches you perseverance, and helps you to form new personal and professional connections.
Together with GoDaddy Pro
Exploring the Intersection of WordPress and AI: Tips and Tools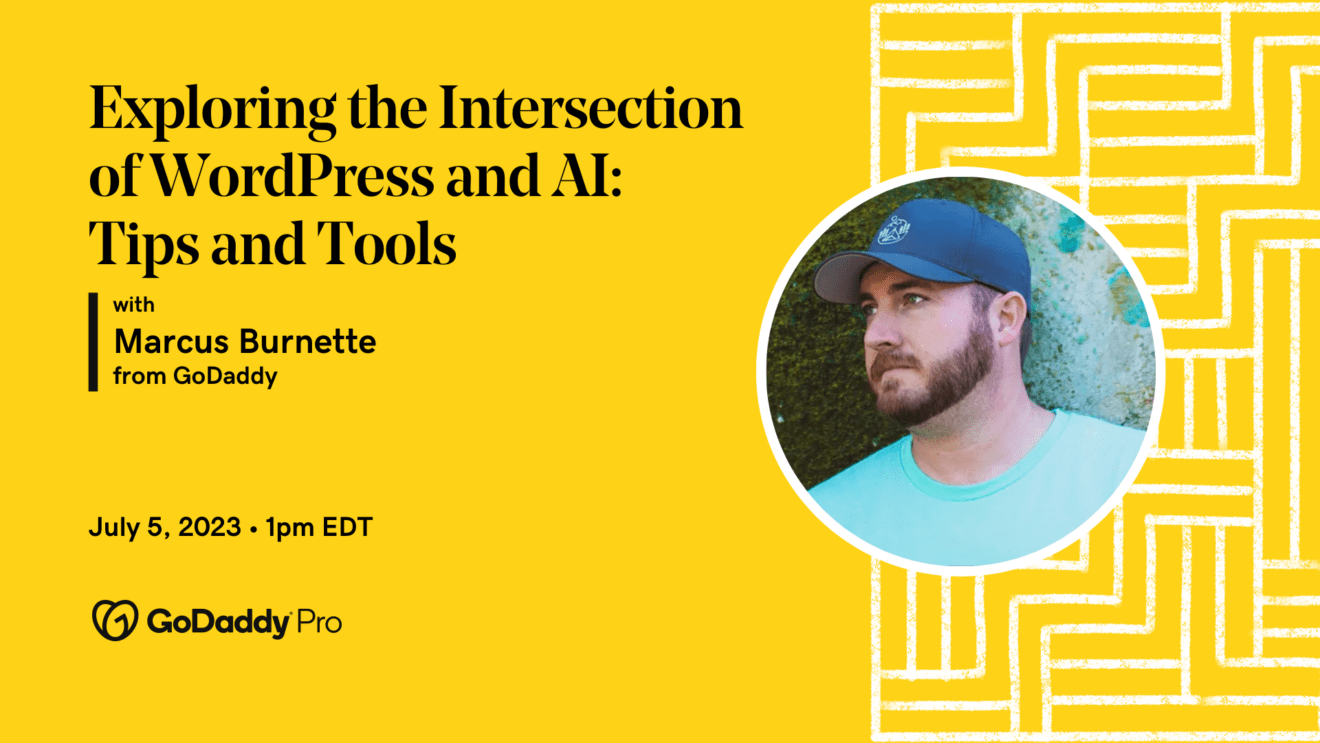 Get ready to supercharge your web creation skills with Marcus Burnette's session on leveraging artificial intelligence (AI) for building WordPress websites. Dive into the exciting world of AI as Marcus takes you through the current landscape and unveils its potential for website development. Along the journey, he'll spill the beans on nifty tips and handy tools he's stumbled upon, ensuring you extract every ounce of value from this cutting-edge technology. Prepare to revolutionize your approach to web design and leave with a treasure trove of fresh tools that'll make your clients go wild.


Marcus is a marketing specialist for GoDaddy, a WordPress community member, and the creator of the WordPress and AI site WPAIUniverse.com.


Join Marcus as he helps you level up your toolbox and harness the power of AI to save time and deliver more to your clients. This is an unmissable opportunity to unlock new possibilities in the web creation process!


This free virtual event is presented by GoDaddy Pro and will take place on Wednesday, July 5, 2023 at 1pm EDT.


Meanwhile...
😌 For Italian-American Allison Dye, WordPress offers a way to escape chronic pain and gain independence.
The Repository is a weekly email for the WordPress community by Rae Morey. Also on our team: writer Adrianna Nine, proofreader Laura Nelson, and columnist Jonathan Wold. Thank you to Kinsta, our web hosting sponsor, and MailPoet, our email sponsor.
Send your feedback to

[email protected]

and help us provide high quality news that matters to the WordPress community.