Happy Friday! It's July 21 and this week we're covering Vox Media's switch to WordPress, the WordPress 6.3 field guide, support for accessibility advocate Adrian Roselli, and more.
First time reading? Sign up here. Got an opinion? Send your thoughts, feelings and news tips to

[email protected]

.
This week in WordPress
1. Vox Media dumping its CMS, switching to WordPress
As Sara Fischer and Kerry Flynn report, Vox Media, the parent company of The Verge and New York Magazine, began licensing its proprietary CMS to other publishers in 2018. "CMS licensing was once seen as a lucrative opportunity for publishers looking to grow revenue beyond ad dollars. But WordPress' continued dominance in the space has made it harder to compete," Fischer and Flynn write.


Christina Warren, a Senior Developer Advocate at GitHub, tweeted, "RIP in-house CMS's, long-live headless WordPress. Congrats @photomatt for playing the long game on this one!"


Nick Jackson, former engineer-in-charge at Pacific Standard and Atlas Obscura, tweeted, "WordPress wins the CMS wars. Expecting them to make some major improvements to their newsletter options to try and take on Substack, Ghost, Beehiiv, and others over the next year."


Sharing the news on his blog, Automattic founder and CEO Matt Mullenweg said he believed that "on a long enough timeline, the survival rate of proprietary software drops to zero."
"Unless you invest heavily in engineering (like tens of millions per year), the steady improvement of a healthy open source community, like the tens of thousands of developers working on WordPress every day, will eventually catch and surpass any proprietary system," Mullenweg wrote.


"Deeply true words of wisdom from @photomatt, creator and steward of @WordPress. 🙇🏻‍♂️" tweeted OSS Capital founder Joseph Jacks.


Core committer and WordPress veteran Aaron Jorbin tweeted, "With the news that Vox is moving to WordPress and [The Washington Post's] ARC focusing less on Media, I think the winner of this War was WordPress. Always bet on Open Source."
2. WordPress 6.3 release candidate and field guide now available
The first release candidate for WordPress 6.3 dropped this week and with it the WordPress 6.3 Field Guide. There's a lot to unpack. The guide covers changes to the Block Editor (including the Command Palette API and layout updates in the editor), the new development mode, l18n improvements, accessibility improvements, image performance enhancements, and other developer updates.


All up, WordPress 6.3 includes 126 enhancements and feature requests, 198 bug fixes, and 21 other blessed tasks, totaling 345 Trac tickets.


As long-time contributor Abha Thakor tweeted, "The #WordPress Field Guides are a work of dedication led by the Documentation team which I can highly recommend joining and I am proud to be part of myself."


For other ways to get your head around what's coming in WordPress 6.3:

3. WordPress community urged to support accessibility advocate facing lawsuit
Post Status contributor Michelle Frechette is urging the WordPress community to support Adrian Roselli, a member of the Buffalo WordPress community and vocal critic of accessibility overlays. Roselli is being sued by AudioEye, a cloud-based digital accessibility platform.


She says the best ways to support Roselli are to make your sites more accessible and to help boost Roselli's voice by retweeting him and sharing through Mastodon.


Kudos to Eric Karkovack who did the latter, tweeting, "If you care about #accessibility (or freedom of speech, for that matter), then please read this post from @michelleames. It details the lawsuit AudioEye has filed against accessibility advocate @aardrian for speaking out."
4. WordPress 6.3 Beta 4 released and live demo date set
A live product demo of WordPress 6.3 has been scheduled for July 20 at 4 pm UTC. Automattic-sponsored Gutenberg contributors Anne McCarthy and Rich Tabor will host the event, moderated by WP Builds host Nathan Wrigley. The demo will highlight upcoming changes and include a live Q&A session.


Business Spotlight: Sponsor us
WordPress news for WordPress people→
Sponsor The Repository and promote your brand, product or service to an audience that is deeply invested in the WordPress ecosystem. Our highly-engaged readership comprises business owners, professionals, contributors, developers, influencers, consultants, marketers, and users—all smart people like you. Sponsor today.
In other news
WordPress project
> Gutenberg 16.2 was released this week with several important changes to pattern management. Notably, as Sarah Gooding at WP Tavern reports, both reusable blocks and the library section of the Site Editor have been renamed "Patterns." This release also introduces a sync status on the pattern details screen to give more information to site owners when managing patterns, the custom patterns label has been changed to "My Patterns" in the Patterns sidebar, and a new lock icon designates theme patterns as unable to be edited or modified. All of these changes were cherry-picked from this version of Gutenberg and are included in the upcoming release of WordPress 6.3, as of Beta 3 (WP Tavern)


> WordPress Executive Director Josepha Haden Chomphosy has put out a call for folks to share their wishlist items for WordPress 6.4. She says polish and refinement of Phase 2 items on the Gutenberg project roadmap are high on the leadership team's list, as are any items Gutenberg lead architect Matías Ventura outlined in his recent series of Phase 3: Collaboration posts, including real-time collaboration, workflows, revisions, media library, block library, and admin design. Haden Chomphosy will be leading an all-female and nonbinary release team for WordPress 6.4, which is scheduled for release in November 2023 (Make WordPress Core)


> With the upcoming release of WordPress 6.3 marking the conclusion of Phase 2 of the Gutenberg project, a new video has been released that showcases websites designed with the WordPress Editor. Automattic-sponsored contributor Chloe Bringmann says the video is an ode to Gutenberg's editing and customization phases, celebrating the new design tools and the possibilities they create: "The piece encapsulates the exciting steps made in the past that propel the vibrant future of WordPress." (WordPress.org)


> Due to very low traffic from Internet Explorer users, and because WordPress no longer supports this obsolete browser, default themes have removed some IE-specific scripts and styles to give everyone else a better experience, according to contributor Stephen Bernhardt (Make WordPress Core)
Plugins & themes
> About a year ago, WordPress crossed the 100 full-site editing theme milestone in the WordPress.org repository. Twelve months later, there are 361 FSE themes, or around 6.15% of all themes. In January 2021 there were just 39 FSE themes (Hendrik Luehrsen)
WordPress community
> Awesome Motive CEO Syed Balkhi challenged Dan Hagberg, co-founder of Bolt Storage, to put his money where his mouth is after Hagberg tweeted, "Wordpress is a lot like Craigslist. Useful, but outdated and clearly going to be forgotten about in 5 years." Syed said he'd donate $1 million to charity if WordPress' marketshare dropped by 80% in five years' time (Syed Balkhi)


> Recent incidents of bad behavior have highlighted the not-so-nice side of the WordPress community, says Eric Karkovack. Touching on abuse of the WordPress Plugin Review Team, developer Raiber Cristian's decision to stop providing support to free users due to ongoing harassment of his support team, and the cancellation of WordCamp Dhaka due to concern about corporate influence, Karkovack says accountability is rare and hard to enforce, and ultimately it's up to the community to police itself (The WP Minute)


> WordPress Core contributor Birgit Pauli-Haack shared her thoughts on knowledge-sharing, community over competition, and the Gutenberg Times in Hostinger's first WordPress Expert article series edition (Hostinger)
Conferences & events
> Registration is now open for Contributor Day at WordCamp US 2023. The one-day event on August 24 will precede the two-day conference at National Harbor, Maryland. The event page includes tips for preparing for the day, along with a list of all the Make WordPress teams that contributors can choose to join (WP Tavern)
Security
> Wordfence has been monitoring an exploit campaign targeting a recently disclosed vulnerability in WooCommerce Payments, a plugin installed on over 600,000 websites. Wordfence Threat Analyst Ram Gall says large-scale attacks against the vulnerability started on July 14 and continued over last weekend, peaking at 1.3 million attacks against 157,000 sites on July 16. The exploit allows unauthenticated attackers to obtain administrative privileges on vulnerable websites, rating it a Critical CVSS score of 9.8 (Wordfence)


> Wordfence has also disclosed an Unauthenticated Stored Cross-Site Scripting (XSS) vulnerability impacting 14 different email logging plugins. According to Vulnerability Researcher Alex Thomas, the affected plugins were not sanitizing their output when used in combination with a contact form plugin. Thomas says the overnight potentially exposed over 600,000 users to significant security risks (Wordfence)
#WPCommunityFeels:

Adam Zielinski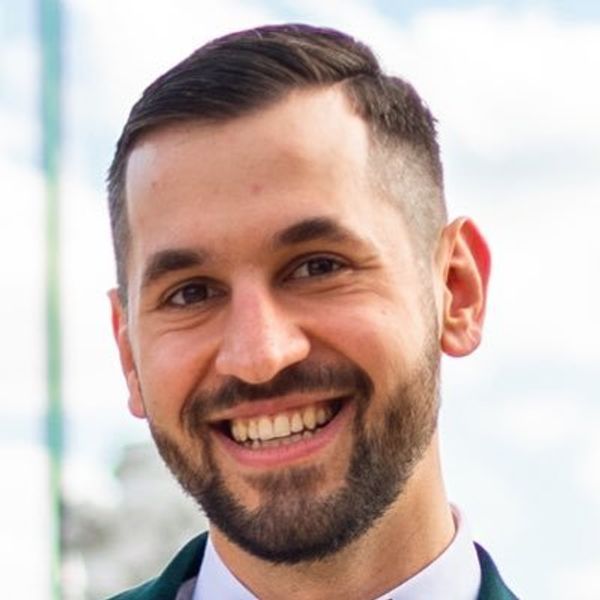 This week, what's inspiring Adam Zielinski, the creator of WordPress Playground. He's also a WordPress core committer and was an Editor Tech Lead for WordPress 6.0.
A podcast worth listening to: The Feeling Good Podcast touches so many important topics like respectfully expressing negative feelings, anxiety, saying no, and dealing with procrastination. The recorded therapy sessions are quite insightful.


A concept worth understanding: Probability and statistics—it gave me a new level of critical thinking. If I have to pick a specific concept, I'll say p-value, which describes how likely it is that an outcome, like an increase in sales, can happen by chance.


A Twitter account worth following: Tiago Forte (@fortelabs) shares a lot of good advice on making use of the tidal wave of information we're exposed to every day rather than being swept away by it. He calls it "building a second brain."


An article worth reading: How to Get Rich by Naval Ravikant. Ignore the cheesy title, it is a gold mine of deep insights about life, choices, and playing the long game.


A habit worth forming: Thinking through writing. Typing thoughts out goes so much further than thinking in my head.
Together with GoDaddy Pro
The Three R's of a Fast Website: How to Cut Seconds for Better Rankings, Revenue, and Reviews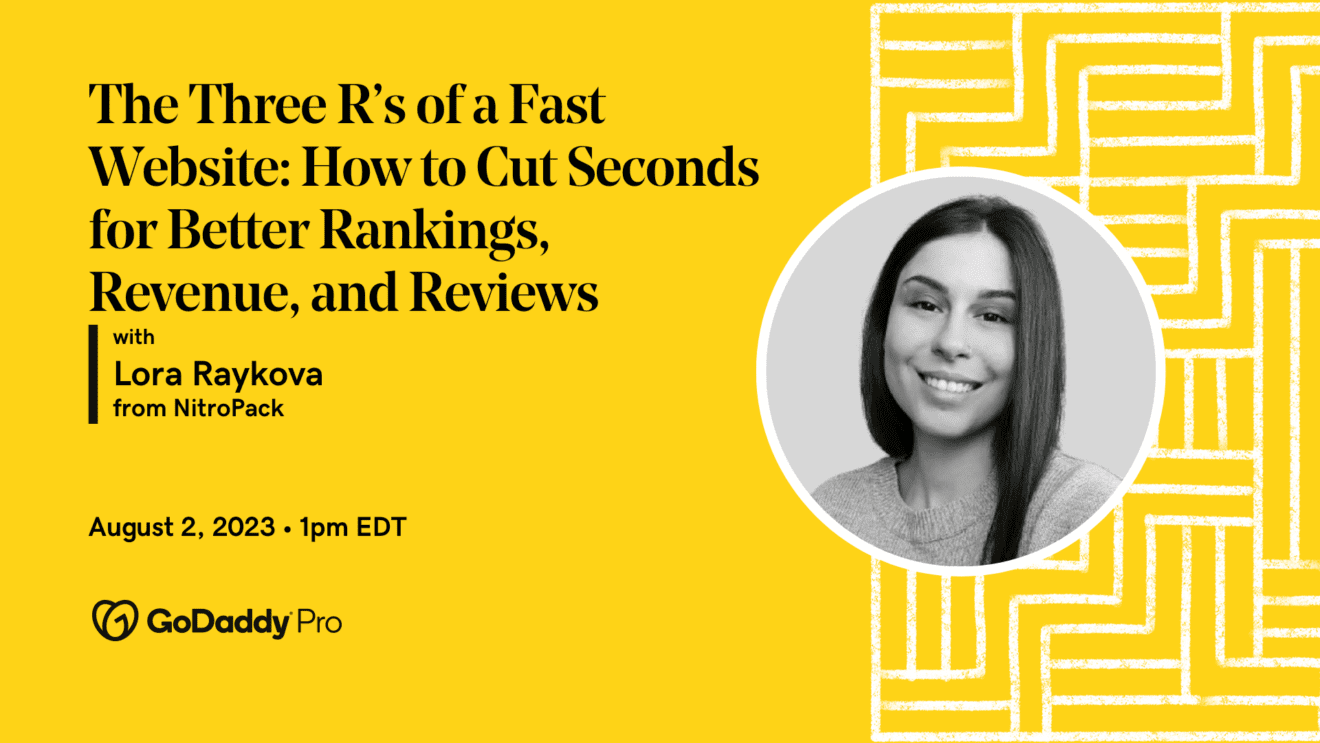 Are you looking to boost your website's speed and improve your online business? If so, then you won't want to miss our upcoming GoDaddy Pro virtual event on website speed optimization! In this talk, we'll delve into the ins and outs of optimizing your website for speed, and we'll show you how to unlock the powerful Three R's framework of successful online businesses: boost your search engine visibility, captivate your audience, and earn glowing reviews.


Join us for this actionable webinar with guest Lora Raykova from NitroPack and gain the knowledge and tools you need to elevate your online business. We'll cover everything from reducing HTTP requests to optimizing your images, and we'll show you how to implement these changes on your own website. Register today!


This free virtual event is presented by GoDaddy Pro and will take place on Wednesday, August 2, 2023 at 1 pm EDT.


Meanwhile...
🎨 That's WP by developer Stanley van Heusden offers WordPress design inspiration.


The Repository is a weekly email for the WordPress community by Rae Morey. Also on our team: writer Adrianna Nine, proofreader Laura Nelson, and columnist Jonathan Wold. Thank you to Kinsta, our web hosting sponsor, and MailPoet, our email sponsor.
Send your feedback to

[email protected]

and help us provide high-quality news written by humans that matters to the WordPress community.