Happy Friday! It's July 28 and this week we're covering NASA's new beta website, changes to the recommended hosting page at WordPress.org, the latest release candidate, and more.
First time reading? Sign up here. Got an opinion? Send your thoughts, feelings and news tips to

[email protected]

.
This week in WordPress
1. NASA launches WordPress-powered website
In a press release announcing the new website, Jeff Season, Chief Information Officer at the agency's headquarters in Washington, said NASA's vision was to "inspire humanity through a unified, world-class NASA web experience."


On X, NASA Administrator Senator Bill Nelson described the new site as a "sleek and user-friendly platform that brings you closer to our missions, discoveries and the wonders of space. Explore the cosmos like never before!"


The new website is part of a larger effort to elevate NASA's digital platforms, including revamping the agency's flagship science websites, adding an on-demand streaming service, and updating the NASA app.


NASA has been using WordPress for years to power its blogs (blogs.nasa.gov) but has been using Drupal to run NASA.gov.


2. WordPress contributors call for transparency after SiteGround removed as recommended host
As Sarah Gooding reports for WP Tavern, WordPress.org's "WordPress Hosting" page is back in the spotlight after Audrey Capital-sponsored contributor Samuel "Otto" Wood removed SiteGround from the list of recommended hosting providers. Wood told a recent WordPress Meta Team meeting that WordPress co-founder Matt Mullenweg (who owns Audrey Capital) had asked him to do it because the page was being revamped and "I know no more than that."


Bluehost and Dreamhost are now the only recommended hosts listed on the page.


The page includes a section on how web hosts are chosen for inclusion on the page, but as Gooding notes, the process has "historically been shrouded in secrecy, causing contributors to speculate that large sums of money are required."


Meanwhile, the WordPress Hosting Team is working on Project Bedrock, a related effort aimed at creating a directory of recommended and/or compatible hosting companies intended for publication on Make WordPress Hosting.
3. WordPress 6.3 RC2 released, new features showcased in live demo
The countdown to August 8 continues with the release of WordPress 6.3 RC2 this week. Since RC1 dropped last week, 15 issues have been resolved in the Editor and Trac, including bug fixes for footnotes, distraction-free mode, internationalization, and other issues.


Sarah Gooding at WP Tavern also reported on last week's WordPress 6.3 live product demo, hosted by Automattic-sponsored contributors Anne McCarthy and Rich Tabor. The pair showed more than 100 attendees how to use the new command palette to "zip around the editor" and manage settings views. They also guided viewers through browsing and editing pages within the Site Editor, managing synced patterns (formerly called Reusable Blocks), and showcased various new blocks and design tools.


Meanwhile, McCarthy, who's an Editor Triage Lead on the release team, is continuing to update their WordPress 6.3 Source of Truth document, which Pauli-Haack says is "actually it's more like a book with over 8,000 words… It's a mammoth of a post." The document lists every single feature and update in WordPress 6.3 so far, including the history, discussions, and overall genesis behind the release's various changes.


4. Plugin Review Team welcomes two new reps
Francisco Torres (CTO of GIGA4) and Paco Marchante (Lead WordPress Developer at Babel) were announced this week as the WordPress Plugin Review Team's new reps. Torres and Marchante have taken over from long-time rep Mika Epstein, who stepped down from the role on July 1 after 10 years in the role.


In an update at Make WordPress Plugins, Tackling team challenges together, Torres says Epstein was "tremendously efficient" in her role, reviewing 5,297 plugins last year alone (around 100 per week). He says the team is quickly picking up its pace at reviewing plugins, as well as documenting processes.


Epstein announced in June that six new sponsored plugin reviewers were joining the team. After putting a call out for more volunteers to join the Plugin Review Team, Torres says more than 20 applications were received and are currently being reviewed.
Sponsor
The first WordPress hosting you'll love, the last you'll ever need →
Easily deploy and manage blazing-fast sites across our Managed WordPress Platform – powered by 20iCloud, AWS & GCP. We've baked in your favorite tools; staging, cloning, backups, CDN, Edge Cache, image/code optimisation suite, SSLs, business-class email and WordPress Manager – no bloaty plugins required. Expect more from your WordPress hosting.
In other news
WordPress project
> The WordPress Meta Team has launched a Matrix server at community.wordpress.org that will eventually replace Slack. In January, WordPress and Matrix contributors formed a Meta team subproject to investigate bringing Matrix to the WordPress community and have been meeting regularly to discuss research on migrating messages from Slack. The team held their July 20 meeting on Slack and on Matrix in parallel, enabled by a new Slack/Matrix bridge (Make WordPress.org)


> Gutenberg 16.3 shipped this week largely as a maintenance release but included several new features that make pattern management smoother and easier for users: a 'focus mode' for editing patterns, a sticky header bar on the Patterns page, and a Patterns drop-down menu (WP Tavern)


> Femy Praseeth, a docs lead on the WordPress 6.3 release squad, has put out a call for volunteers to help write end-user docs for the upcoming major release. At the time this newsletter was published, the team's GitHub project board showed 41 tasks yet to be started, 13 in progress, 6 awaiting review, and 0 completed (Make WordPress Documentation)


> The WordPress Performance Team has proposed several solutions it wants to investigate further to improve the performance of translated websites. Google-sponsored core contributor Pascal Birchler says the team's initial benchmarking showed the median loading time for localized sites could be up to 50% slower than for non-localized sites, depending on the themes and plugins used (Make WordPress Core)
Business & enterprise
> WooCommerce and TikTok are inviting store owners to take part in a TikTok Shop beta program in the US. Steve Deckert, interim VP of Business Development at WooCommerce, says merchants who join the program will be able to directly sell to TikTok users with in-feed videos, livestreams, and a prominently featured product showcase tab on their profile page. According to TikTok, there are over 150 million monthly active users in the US (WooCommerce)


> Ars Technica Senior Technology Editor Lee Hutchison has published parts one and two of a four-part series detailing how the technology website is hosted in the cloud using WordPress as part of a serverless setup running on AWS Lambda (Ars Technica)


> GiveWP co-founders Devin Walker and Matt Cromwell joined Freemius' plugin.fm podcast this week to talk about how partnerships between technical founders and marketers can fast-track business growth (plugin.fm)
Products & platforms
> ClassicPress, the fork that has been keeping WordPress 4.9 on life support for those who don't want to use the block editor, will soon be moving into version 2.0 after the community voted to re-fork a newer version of WordPress (6.x). ClassicPress contributors are also considering re-forking Classic Commerce, a fork of WooCommerce 3.5.3, created to provide a reliable e-commerce solution for ClassicPress users (WP Tavern)


> Mojeek, a UK-based privacy-oriented search engine, has added Openverse to its image search. The search engine had previously provided Pixabay as the default for its image search with the option to use Bing as an alternative. It is one of just a handful of genuine search engines that uses its own technology and algorithms, unlike the metasearch engines that syndicate Bing, Google, and Yandex (WP Tavern)
Conferences & events
> WordCamp Malaysia 2023 is looking for speakers and sponsors for its September 8-9 event at the Cheras North International Convention Centre (CNICC) in Kuala Lumpur (WordCamp Central)


> WordCamp Masaka 2023 will celebrate innovation and diversity within the WordPress community this October 6-7 in Masaka City, Uganda. The conference will include a contributor session focused on translating WordPress from English to Luganda, helping to establish Uganda's most common language within WordPress (WordCamp Central)


> Michelle Frechette recently hosted a panel discussion on how to make the most of sponsoring WordCamps, featuring Yoast's Taco Verdonschot, Barn2's Katie Keith, StellarWP's Drew Griswold, and WPFunnels' Lincoln Islam. The panel shared tips on how to maximize ROI, choosing swag, how sponsorship could impact recruitment, and more (Post Status)


> WordCamp US organizers released a final round of tickets this week ahead of the August 24-26 event in National Harbor, Maryland. At the time this newsletter was published, there were still 92 General Admission and 223 Micro-Sponsor tickets still available. The final release comes after organizers said in May that they weren't sure if more tickets would be released due to budgetary concerns (WordCamp US)


> Post Status will host the second annual WP Career Summit on October 20, 2023. Aimed at job seekers and hiring managers, the virtual event is the only one of its kind focused on careers for WordPress (WP Career Summit)
#WPCommunityFeels:

Kim Coleman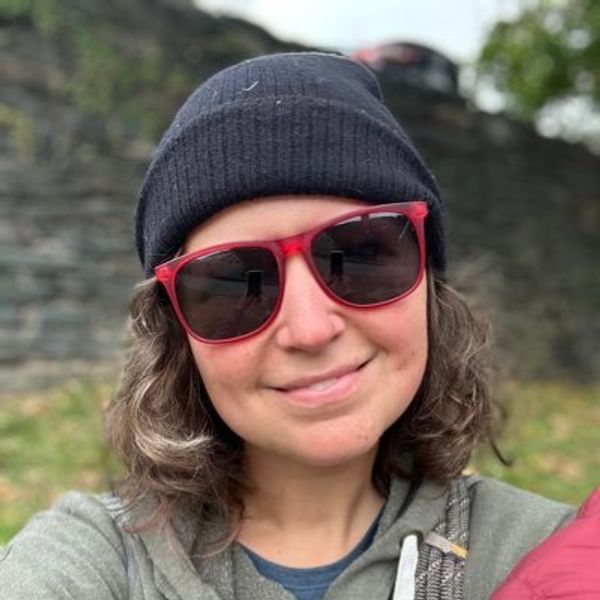 This week, what's inspiring Kim Coleman, co-founder of the Paid Memberships Pro plugin.
A podcast worth listening to: Smash Boom Best. Your entire family will love tuning in to this debate-format podcast. Episodes are designed to pit two zany "things" against each other. There's always an interesting guest judge (sometimes a child) plus two event hosts. The debaters use classic skills to make their case, like passion, facts, and persuasion. Some of our favorite episodes have been: Tacos vs. Pizza, Vampires vs. Werewolves, or Invisibility vs. Flying.


A concept worth understanding: Starting small. At PMPro, we primarily work with first-time entrepreneurs. I wish everyone of these users could understand the concept of starting small. The word "small" feels limiting—it implies you don't have big thoughts or big plans. Starting small means actually starting. Many of us have grand ideas that are totally overwhelming, so we don't start at all. I'd bet big money there's a tiny chunk of that grand idea you can launch fast, experiment with, and grow over time.


A Twitter account worth following: I get huge daily mood boosts from @contextdogs. But on a more serious note, I love what @RebeccaRHelm is doing. She's distilling complex ocean research into understandable and thought-provoking content that we all should be paying attention to. Plus, the photos are gorgeous.


An article worth reading: Everyone who has built a business on WordPress should be paying attention to the article Plugins: When It Changed. A subset of developers are abusing the WordPress.org plugin repository, and even worse, they are abusing the human beings that run the Plugins team. It sounds overzealous, but if we want to maintain the integrity of WordPress as a CMS, our community needs to preserve the integrity of the repo.


A habit worth forming: Calling all the type-A personalities who love organization! Schedule calendar time for the things you want to do for yourself. I lost my habit of early morning solo hikes when we had to urgently homeschool our kiddos last semester. The trick to getting me back on the trail was adding it as a recurring calendar item. Some days my calendar runs my life. If you are nodding your head in agreement, try this habit to be more intentional about the things we often cast aside when we get "busy" doing everything for everyone else.
Together with GoDaddy Pro
The Three R's of a Fast Website: How to Cut Seconds for Better Rankings, Revenue, and Reviews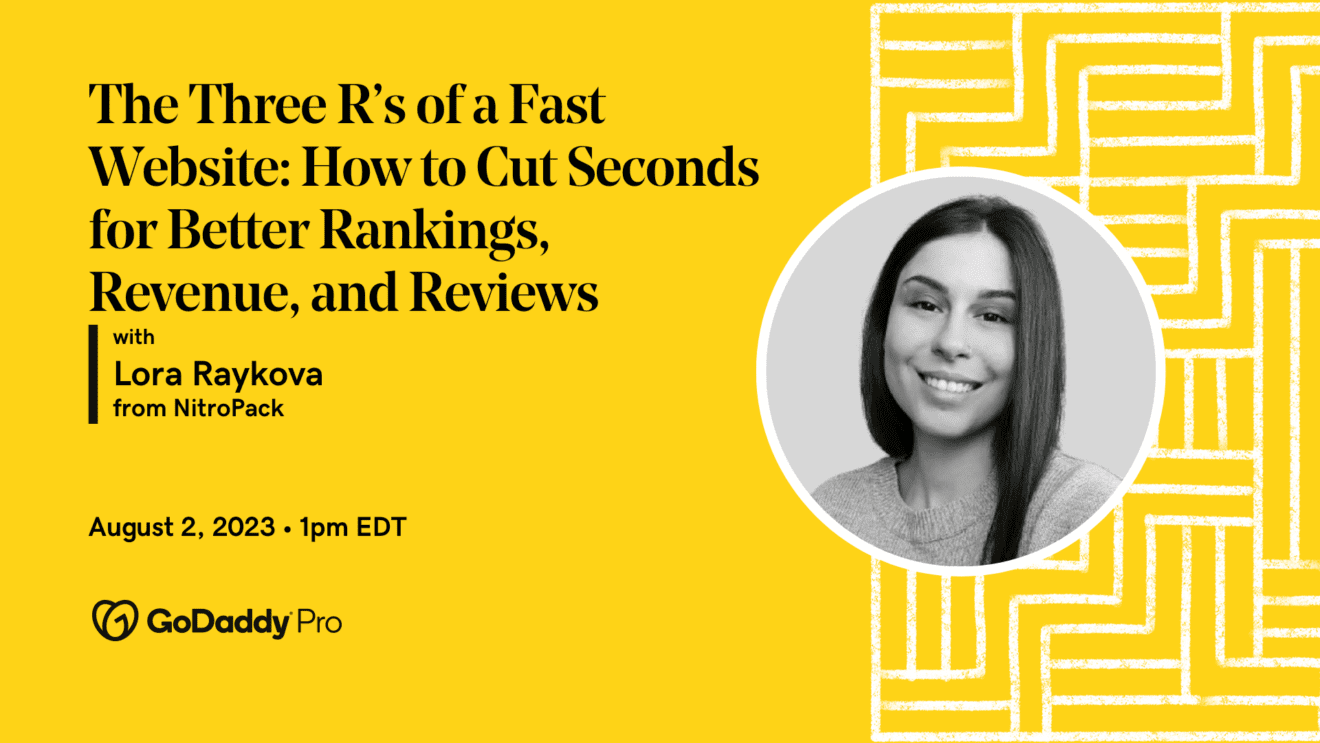 Are you looking to boost your website's speed and improve your online business? If so, then you won't want to miss our upcoming GoDaddy Pro virtual event on website speed optimization! In this talk, we'll delve into the ins and outs of optimizing your website for speed, and we'll show you how to unlock the powerful Three R's framework of successful online businesses: boost your search engine visibility, captivate your audience, and earn glowing reviews.


Join us for this actionable webinar with guest Lora Raykova from NitroPack and gain the knowledge and tools you need to elevate your online business. We'll cover everything from reducing HTTP requests to optimizing your images, and we'll show you how to implement these changes on your own website. Register today!


This free virtual event is presented by GoDaddy Pro and will take place on Wednesday, August 2, 2023 at 1 pm EDT.


Meanwhile...
The Repository is a weekly email for the WordPress community by Rae Morey. Also on our team: writer Adrianna Nine, proofreader Laura Nelson, and columnist Jonathan Wold. Thank you to Kinsta, our web hosting sponsor, and MailPoet, our email sponsor.
Send your feedback to

[email protected]

and help us provide high-quality news written by humans that matters to the WordPress community.