Happy Friday! It's August 4 and this week we're covering the Inter-CMS Working Group's concerns about the proposed cyber security legislation in the EU, WordPress.com's play at siphoning Google Domains customers, the new memorial page at WordPress.org, and more.
First time reading? Sign up here. Got an opinion? Send your thoughts, feelings and news tips to

[email protected]

.
This week in WordPress
1. Open source CMS projects unite over proposed Cyber Resilience Act
The EU is in the middle of the amendments process for the proposed CRA, a law intended to bolster Europe's defenses against cyber attacks and improve product security. The seven-page letter, co-signed by WordPress Executive Director Josepha Haden Chomphosy, points to specific issues regarding the definition of "commercial activity" and flaws in the notion of "unfinished software" and argues that the law is fundamentally incompatible with the way open source communities build software.


The letter comes after 13 open source industry bodies, including Eclipse Foundation, Linux Foundation Europe, and the Open Source Initiative (OSI), published an open letter to the European Commission in April asking for aspects of the proposed CRA to be reconsidered. As TechCrunch reported at the time, the letter warned the CRA would have a "chilling effect" on open source software development if implemented in its current form.


2. WordPress.com woos Google Domains customers with free transfers
As Sarah Gooding at WP Tavern reports, Google sold its domains business to Squarespace in June for a reported $180 million. Reacting to the deal at the time, Automattic CEO Matt Mullenweg also tweeted, "This might cost a ton of money but I was bummed we didn't even get a crack at this, my guess is Cloudflare, Godaddy, and Bluehost didn't either—why Google didn't make this a competitive process? Concerning to have so many domains going to a proprietary CMS."


WordPress.com initially promoted its status as a domain registrar on its blog and social channels but the call to action didn't offer much incentive to switch. This latest play "puts the heat on" but as Gooding notes, people are still unaware that they can buy their domains from a registrar and host their websites elsewhere. "If you are just hearing about WordPress.com's domains, it's natural to think they are only for WordPress sites, so the company has some work to do in making prospective customers aware," she writes.
3. WordPress launches memorial page honoring contributors
"As WP continues through the decades, we have to deal with all parts of life, including death. As a community, we now have a memorial place we can remember and honor those who contributed to @WordPress but are no longer part of this world," tweeted WordPress co-founder Matt Mullenweg this week, linking to WordPress Remembers, a new memorial page at WordPress.org.


The page includes tributes to Kim Parsell, the namesake of the WordPress Foundation's annual WordCamp US travel scholarship, and José Luis Losada, who died in June and is remembered as an exceptionally active member of the Spanish WordPress community.


Sponsor
The first WordPress hosting you'll love, the last you'll ever need →
Easily deploy and manage blazing-fast sites across our Managed WordPress Platform – powered by 20iCloud, AWS & GCP. We've baked in your favorite tools; staging, cloning, backups, CDN, Edge Cache, image/code optimisation suite, SSLs, business-class email and WordPress Manager – no bloaty plugins required. Expect more from your WordPress hosting.
In other news
WordPress project
> WordPress 6.3 RC3 was released earlier this week ahead of the final release, due out on Tuesday. Since the RC2 release on July 25, there have been approximately 14 issues resolved in GitHub and Trac. The comprehensive WordPress 6.3 Field Guide provides technical notes covering new features and improvements (WordPress.org)


> Sustainability has long been a topic of discussion at WordCamps, especially in Europe, recently culminating in the launch of the WordPress Sustainability Team at WordCamp Europe. Writer Nick Schäferhoff explores the team's mission, why WordPress needs a sustainability team, and what WordPress and the community can do practically to respond to address climate change (Torque)


> A new Interactivity API designed to support the kinds of frontend experiences that let visitors interact with content and get feedback without having to refresh the page is now ready for testing. Automattic-sponsored contributor Luis Herranz is encouraging developers to help test it with their own blocks. Gutenberg 16.2 included the API under the 'Experiments' flag (WP Tavern)


> ICYMI last week, the WordPress Meta Team launched a Slack/Matrix bridge as part of their efforts to explore replacing Slack communication with Matrix (WP Tavern) | The WordPress Performance Team is proposing half a dozen technical solutions to improve performance for the ~56% of WordPress sites that use translations (WP Tavern)
WordPress Community
> WPMotivate hosts Michelle Frechette and Kathy Zant are looking for inspirational WordPress-related stories to share on their podcast, whether it's building a business, getting a job, or solving a problem (WPMotivate)


> Pakistani developer Ihtisham Zahoor is featured in this month's People of WordPress. The self-described introvert and WordCamp Islamabad 2023 organizer shares how WordPress helped him break out of an unfulfilling career in administration and pursue his dream to become a web developer (WordPress.org)
WordPress & AI
> Code Wrangler Dan Walmsley joined the WP Tavern Jukebox podcast this week to talk about his work as part of Automattic's Applied AI team, whose mission is to coordinate and guide the various AI initiatives within the company. During the expansive interview, Dan challenges the notion that AI will take many of our jobs, and emphasizes the economic value that AI can bring (WP Tavern Jukebox) | Dan also recently shared three major considerations on shaping an AI feature (Do the Woo)
Business & enterprise
> WordPress has helped designers, developers, and entrepreneurs build their careers. But for these freelancers to continue to thrive as the CMS evolves, Eric Karkovack says they need a continued commitment to flexibility, in-depth options for learning new features – and a seat at the table (The WP Minute)


> How do you ensure design consistency and compliance with a design system at scale? WordPress VIP's David Bowman (Principal Designer) and Alec Geatches (JavaScript Developer), together with developer Joni Halabi from Georgetown University, joined Birgit Pauli-Haack for a Gutenberg Times Live Q&A about design systems and theme.json (Gutenberg Times)
Products & platforms
> Jetpack 12.4 was released this week and with it the plugin's new Newsletter product. It allows users to send blog posts as newsletters, without the hassle of having to copy and paste from the WordPress editor into another email service provider's editor. This launch comes seven months after WordPress.com launched its newsletter offering, which uses the same underlying infrastructure to deliver emails (WP Tavern)
Plugins & themes
> BuddyPress 12.0 will introduce a new "Community Visibility" feature that gives site administrators the option to restrict access to the community sections of their site. The BuddyPress core development team has also published the BP Classic plugin ahead of the 12.0 release, which is scheduled for release on October 30, 2023 (WP Tavern)
Conferences & events
> The full schedule for WordCamp US 2023 was released this week and includes a diverse program of talks and speakers across three tracks. Josepha Haden Chomphosy is scheduled to kick off day two with a talk about the future of WordPress, and Matt Mullenweg will close out the conference with a talk titled "The WordPress Advantage." An "out of this world keynote" to kick off the conference is yet to be announced. Tickets are still available for the August 24-26 event in National Harbor, Maryland (WordCamp US)


> WordCamp Asia 2024 organizers have put out a call for speakers to submit long talks, lightning talks, panel discussions, and workshops for the March 7-9 event in Taipei, Taiwan. Organizers also shared other ways to get involved, including volunteering and sponsoring. More than 2,000 people are expected to attend the flagship event (WordCamp Asia)
Security
> Patchstack is urging Ninja Forms users to update to the latest version after disclosing multiple high-severity security vulnerabilities in the plugin, including a POST-based reflected XSS and broken access control on a form submissions export feature. Patchstack researchers discovered the vulnerabilities on June 22 and Ninja Forms patched them on July 4 (WP Tavern)


> Wordfence alerted its users to a phishing scam this week involving the company's branding. According to Security Analyst Paolo Tresso, malicious actors are using Wordfence's logo in scam emails, posing as unknown login notifications from the user's own website while linking to a fake login page, aiming to steal login credentials (Wordfence)
#WPCommunityFeels: Nora Ferreirós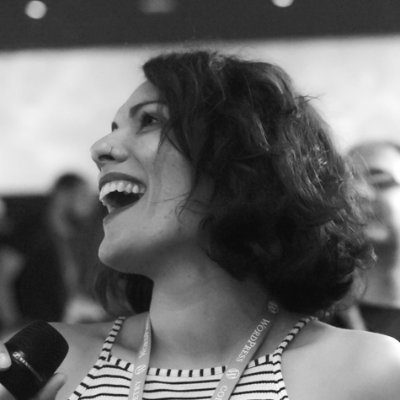 This week, what's inspiring

Nora Ferreirós

, a UX/UI designer, co-organizer of the Barcelona WordPress Meetup, and co-rep of the new Make WordPress Sustainability Team.
A podcast worth listening to: I have just discovered Design Thinking 101 and I'd like to recommend it to everybody who may be interested in knowing how design really works, how to apply the designers' way of thinking to other areas, and how useful our work can be beyond making money.


A concept worth understanding: Sustainability is one of the most important concepts we should understand as humans. Most of us think about environmental ("green") issues when we hear the word "sustainability." But sustainability is about being able to remain; it's about continuity in a broad approach. We need communities in order to live, and we need them to be sustainable.


A Twitter account worth following: I am currently pursuing a history degree and sometimes it's hard to find information beyond the already known and accepted European male-centered version of things. Because of this, I really appreciate that accounts like African Archives exist.


An article worth reading: Explaining what sustainability is in a few sentences is not that easy, so I recommend this fantastic post by Nahuai Badiola who briefly explains what it's about: Sustainability as an umbrella term.


A habit worth forming: Prepare everything the night before: clothing, breakfast, schedule/tasks, gym bag, house or work space... and anything else you may need for use the next day. Before going to bed you have things clearer than when you just woke up. Plus, it helps you sleep better.
Together with GoDaddy Pro
Beginner's Guide to AI for Small Business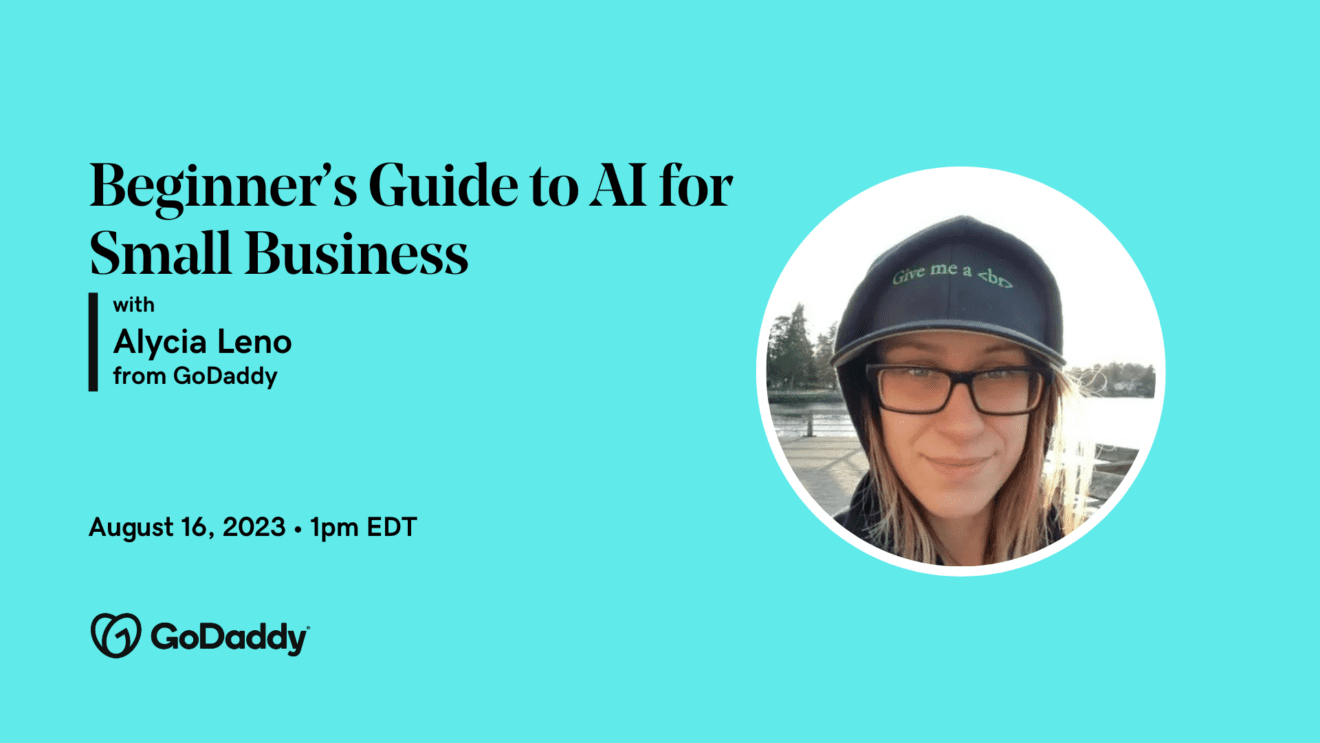 Are you interested in harnessing the power of AI for your small business but don't know where to start? Join our beginner's guide to AI webinar tailored specifically for non-technical individuals who are new to the concept. AI has revolutionized the business landscape, offering countless advantages to businesses of all sizes. Whether you're looking to enhance your social media content, develop strategic plans, automate repetitive tasks, or predict customer preferences, AI is a game-changer you can't afford to ignore!


During this webinar, we will explore a range of popular AI options that won't cost you a dime, with a particular focus on chatbots and writing AIs. Our goal is to equip you with the necessary knowledge to set up and utilize the renowned AI chat interface, ChatGPT, effortlessly. We'll provide you with carefully curated prompts from our prompt library, giving you a head start in implementing AI in your business operations. Additionally, we'll offer valuable insights on potential challenges to be aware of, along with expert tips to help you maximize the benefits of AI. By embracing AI, you can get help to work smarter, save time, increase efficiency, and boost your profits. Don't miss out on this opportunity to embark on your AI journey with confidence!


This free virtual event is presented by GoDaddy and will take place on Wednesday, August 16, 2023 at 1pm EDT.


Meanwhile...
🙃 In an amusing-if-it-wasn't-so-damn-stupid post, Mika Epstein recalls the time a guy bought a plugin license thinking he'd bought the code and then tried to submit it to the WordPress.org plugin repository.


🎙️ In the latest episode of Underrepresented in Tech, young tech professional Olivia Bisset discusses generational diversity.
The Repository is a weekly email for the WordPress community by Rae Morey. Also on our team: proofreader Laura Nelson, and columnist Jonathan Wold. Thank you to Kinsta, our web hosting sponsor, and MailPoet, our email sponsor.
Send your feedback to

[email protected]

and help us provide high-quality news written by humans that matters to the WordPress community.