Happy Friday! It's August 11 and this week we're covering the release of WordPress 6.3 "Lionel," the big backlog of plugins awaiting review at WordPress.org, the WPCC's success at funding its first Accessibility Fellowship, and lots more.
First time reading? Sign up here. Got an opinion? Send your thoughts, feelings and news tips to

[email protected]

.
This week in WordPress
1. WordPress 6.3 "Lionel" is out and it's "a really big one"
For the first time, WordPress 6.3 also launched with "Something totally new and awesome! A landing page for the latest major WordPress release…" as tweeted by Birgit Pauli-Haack.


Like clockwork, Awesome Motive Project Manager David Bisset tweeted props to the people who made this release possible: "Help me thank lead @matias_ventura and the 650+ contributors (205+ first time contributors! 52+ countries! and their partners, family, pets, coffee/tea providers, therapists, and friends that supported them. :-)"


2. Plugin Review Team working on backlog of 900+ plugins
"… I don't envy the generous volunteer reviewers who have to get through this backlog 😬" tweeted The WP World creator Marcus Burnette, drawing attention to the 929 plugins that were awaiting review for inclusion in the WordPress.org plugin repository earlier this week.


There is currently a minimum 62-day wait for initial review. WordPress Executive Director Josepha Haden Chomphosy replied to Burnette, reminding folks that, "There's an open application for anyone who wants to learn how to review these plugins and help us chip away at the backlog!"


The Plugin Review Team has undergone significant restructuring after the recent departure of long-time team rep Mika Epstein. As Gooding notes, "A two-month wait can be demoralizing for developers who are excited to share their open source plugins with the world. Now that the whole process is getting documented and refined to be more efficient, the Plugin Review Team will be better able to onboard new reviewers and put them in place to tackle the backlog."
3. WPCC funds first Accessibility Fellow Alex Stine
With just $722.56 USD remaining of the WPCC's $4,908 USD goal, Reed called on Post Status members to help stump up the cash — and they delivered. In less than an hour, the WPCC smashed its goal, raising $5,527.11 USD thanks to the generous donations of 27 individuals and one organization, Automattic.


Stine was named the WPCC's inaugural Accessibility Fellow in February. At the time, he said the fellowship, once funded, would help him serve as the WordPress Accessibility Team rep while continuing his private work as a consultant and as an engineer at Waystar. Stine, a fully blind contributor, has been contributing to the Accessibility Team since 2016.


On Post Status Slack, Stine posted, "Wow, thank you to everyone for your support. It is my hope that WordPress becomes a more inclusive place from our efforts here."


Reed, together with Katie Adams Farrell and Courtney Robertson, joined forces last December to launch the WPCC, a nonprofit organization dedicated to funding individual WordPress contributors and community-led initiatives.
Sponsor
The first WordPress hosting you'll love, the last you'll ever need →
Easily deploy and manage blazing-fast sites across our Managed WordPress Platform – powered by 20iCloud, AWS & GCP. We've baked in your favorite tools; staging, cloning, backups, CDN, Edge Cache, image/code optimisation suite, SSLs, business-class email and WordPress Manager – no bloaty plugins required. Expect more from your WordPress hosting.
In other news
WordPress project
> Gutenberg 16.4 was released this week with an experimental auto-inserting blocks feature that allows developers to specify where blocks appear in a template. According to Automattic-sponsored engineer Sarah Norris, the feature aims to improve the extensibility of block themes through plugins (WP Tavern)


> Over 5,000 people have appeared in the credits for WordPress since WordPress 3.2, according to core committer Aaron Jorbin, who shared some contributor stats this week. Among them: WordPress 6.3 is the third consecutive release with over 600 contributors, and it's the first time three consecutive releases have had over 600 contributors (Twitter)


> The WordPress Accessibility Team has shared an extensive walkthrough of how the block editor in WordPress 6.3 works for screen readers, as recorded by Alex Stine, a vocal accessibility advocate (Twitter)


> GoDaddy-sponsored Meta team contributor Courtney Robertson has proposed forming a collaborative working group to create and maintain a page at WordPress.org to showcase organizations that are aligned with the WordPress project's mission (Make WordPress.org)


> The WordPress Training Team launched its inaugural Learn WordPress Course Cohort last week. The cohort will focus on teaching 14 participants how to develop their first WordPress block. Applications close August 20 (WP Tavern)


> Updating WordPress core with the latest features from the Gutenberg plugin almost always causes problems and delays at release time, according to Automattic-sponsored core contributor Isabel Brison, who has proposed several solutions to improve the editor tech workflow (Make WordPress Core)
WordPress Community
> Doo the Woo has launched a series of episodes featuring WordPress folks from different parts of the world in conversation in their native language. The first episode brings together members of the Serbian community: Milana Cap (Documentation Team co-rep), Milan Ivanović (developer at Americaneagle.com), Nikola Štulić (CTO at WP Scout), Uroš Tasić (developer at Maksimer) and Aleksandar Predić (co-founder of AlmaCore) (Doo the Woo)


> CodeInWP has published a fascinating look at WordCamp Europe by the numbers revealing how the flagship event has evolved since the first event was held in Leiden, the Netherlands, in 2013. Stats include numbers of attendees, speakers, contributors and organizers, and even how many countries participated in each WordCamp (CodeInWP)
WordPress & AI
> Human Made will be hosting a second installment of its AI for WordPress event series on September 14. AI: The Next Chapter will pick up where Word on the Future left off, highlighting the latest real-world developments in AI, WordPress and content publishing, as well as exploring the wider societal, ethical, and technological changes brought about by the rapid advance of AI. Registration is free and speaker applications are open (Human Made)


> Kadence WP's Product Manager Ben Ritner joined Torque Social Hour this week to talk about Kadence AI, a new tool for businesses designed to simplify the content creation process by generating personalized copy and image libraries (Torque)
Business & enterprise
> Pootlepress founder Jamie Marsland joined the plugin.fm podcast this week to talk about how he has used YouTube to build his brand and establish his authority as a Gutenberg expert. Marsland has grown his YouTube channel to over 11,000 subscribers in less than three years (plugin.fm)


> Matt Medeiros, founder of the WP Minute and WordPress Community Lead at Gravity Forms, joined Doc Pop and StellarWP's Jeff Chandler on the Torque Social Hour for a wide-ranging discussion covering podcasting, audiences and funding, and how the Matt Report has evolved into The WP Minute+ (Torque)
Products & platforms
> WordPress.com announced updates to the Jetpack mobile app this week, including cleaner navigation, faster media insertion, more space to write, and unified block controls. The updates come after WordPress.com launched the Jetpack Mobile app earlier this year to encourage its customers to leave the WordPress app (WordPress.com)
Plugins & themes
> Themeum has made Kirki Premium and all its pro extensions available for free. The plugin and theme company acquired the Kirki Customizer Framework plugin from developer David Vongries in May for just under $30,000 USD. At the time, it was reported the plugin had more than 600,000 active installs (Themeum)


> An analysis of the 39 freemium plugins in the WordPress.org repository that have over 1 million active installations has revealed Popup Builder by OptinMonster and Duplicate Page are the most user-friendly plugins. According to PlugScore, the analysis interrogated the number of support tickets and support topics for each plugin (PlugScore) | PlugScore has also published an analysis of the most popular WooCommerce extensions, including data related to average pricing and selling platforms (PlugScore)


> This week, WP Astra launched Spectra Pro, the premium version of their page-building plugin. The launch comes after the company celebrated 500,000 active installations in May (

WP Astra

)
Conferences & events
> Page Builder Summit 6.0 is scheduled to kick off on September 18. Nathan Wrigley, the podcaster behind WP Builds, and Anchen le Roux, the founder and lead developer of Simply Digital Design, will host the five-day virtual event, which will focus on the vast ecosystem of page builders for WordPress. More than 30 speakers have been announced (Page Builder Summit)


> As part of its monthly webinar series

aimed at helping folks learn from WordPress experts for free, Bluehost will be hosting Build Your Brand With WordPress (August 31 at 1pm EST), How Website Caching Works (September 14 at 1pm EST), and Best Practices for Email Marketing (September 28 at 1pm EST) (

Bluehost

)


> ICYMI last week, WordCamp Asia 2024 organizers put out a call for speakers for the March 7-9 event in Taipei, Taiwan (WP Tavern)
Security
> Wordfence released its 2023 mid-year report this week, which includes the startling revelation that 2,471 vulnerabilities were added to the Wordfence Intelligence WordPress Vulnerability Database in the first half of 2023, already surpassing the total number of vulnerabilities that were disclosed during all of last year (Wordfence)


> The team behind Kadence Blocks released a patch for a critical vulnerability in the plugin's Advanced Form Block file upload capability on August 8 (WP Tavern)


> weDevs has patched a privilege escalation vulnerability in the WP Project Manager plugin. The vulnerability made it possible for an authenticated attacker to grant themselves administrative privileges by updating user metadata (Wordfence)


> Sucuri released its SiteCheck mid-year report this week. In the first six months of 2023, SiteCheck scanned a total of 54,743,804 websites and detected that 628,085 were infected. Another 851,164 sites were found to contain blocklisted resources (Sucuri)
#WPCommunityFeels: Tanner Record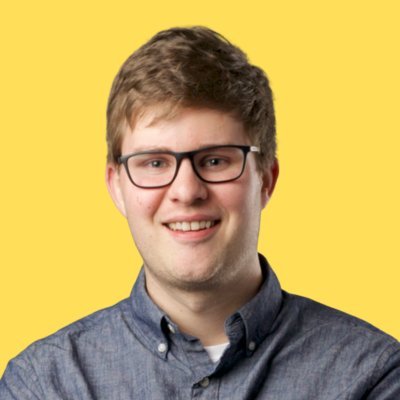 This week, what's inspiring Tanner Record, a Senior Backend Engineer at Modern Tribe and the author of Systematic WordPress Plugin Development, a weekly newsletter that gives subscribers one actionable tip to simplify WordPress plugin development, maintenance, and deployment.
A podcast worth listening to: I've been enjoying Deep Dive with Ali Abdaal. I first saw Ali on YouTube when I was searching for productivity systems. His newer podcast covers a wide array of topics, but the productivity and business episodes are top notch!


A concept worth understanding: The WordPress request lifecycle. Almost everything that you do in WordPress plugin development is dependent on the order in which resources are loaded on every request.


A Twitter account worth following: If you're interested in advanced WordPress plugin development, Josh Pollock (@Josh412) is great! He's just released a new book on refactoring WordPress plugins.


An article worth reading: In a code review, a co-worker suggested Interface Naming Conventions by Alain Schlesser. The article talks about different ways to think about naming interfaces in your PHP. It's a great one to dig into if you're working with Object Oriented PHP and struggle with naming things—like I do.


A habit worth forming: As a parent with a small child, I've been working on waking up early each morning to have some deep focused time on my important tasks. This guarantees that work doesn't interfere with family time after the work day. "Win the morning, win the day."
Together with GoDaddy Pro
Beginner's Guide to AI for Small Business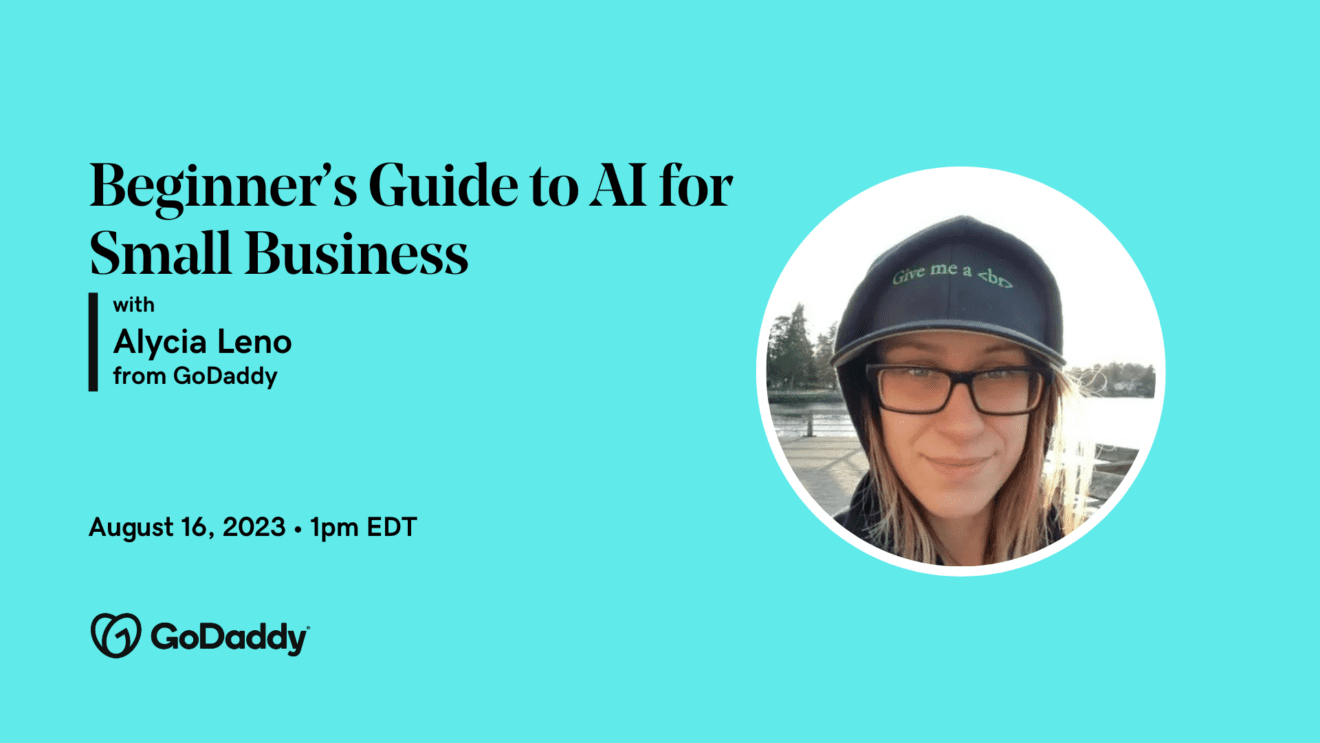 Are you interested in harnessing the power of AI for your small business but don't know where to start? Join our beginner's guide to AI webinar tailored specifically for non-technical individuals who are new to the concept. AI has revolutionized the business landscape, offering countless advantages to businesses of all sizes. Whether you're looking to enhance your social media content, develop strategic plans, automate repetitive tasks, or predict customer preferences, AI is a game-changer you can't afford to ignore!


During this webinar, we will explore a range of popular AI options that won't cost you a dime, with a particular focus on chatbots and writing AIs. Our goal is to equip you with the necessary knowledge to set up and utilize the renowned AI chat interface, ChatGPT, effortlessly. We'll provide you with carefully curated prompts from our prompt library, giving you a head start in implementing AI in your business operations. Additionally, we'll offer valuable insights on potential challenges to be aware of, along with expert tips to help you maximize the benefits of AI. By embracing AI, you can get help to work smarter, save time, increase efficiency, and boost your profits. Don't miss out on this opportunity to embark on your AI journey with confidence!


This free virtual event is presented by GoDaddy and will take place on Wednesday, August 16, 2023 at 1pm EDT.


Meanwhile...
🤗 Patricia BT wrote about why she works for free, aka contributes to the WordPress project.
The Repository is a weekly email for the WordPress community by Rae Morey. Also on our team: proofreader Laura Nelson, and columnist Jonathan Wold. Thank you to Kinsta, our web hosting sponsor, and MailPoet, our email sponsor.
Send your feedback to

[email protected]

and help us provide high-quality news written by humans that matters to the WordPress community.