Happy Friday! It's August 18 and this week we're covering WordCamp US 2023, initial mockups for the admin redesign, the new Blocks page at WordPress.org, and lots more. Plus, don't miss our special Q&A with WCUS lead organizer Julia Golomb, who shares in-depth how the event's Programming team selected this year's diverse speaker lineup.
First time reading? Sign up here. Got an opinion? Send your thoughts, feelings and news tips to

[email protected]

.
This week in WordPress
1. How has WCUS 2023 tackled DEIB and accessibility? Q&A with lead organizer Julia Golomb
Julia Golomb, one of WordCamp US 2023's lead organizers, advocates against a blind selection process for achieving a diverse speaker line-up—as recommended in a new chapter in the WordCamp Organizer Handbook—and explains the Programming team's very hands-on approach in a new Q&A with The Repository.


Golomb, an Automattic-sponsored community contributor, mentored this year's WCUS Programming team as part of her organizing role for next week's flagship event. She says Jill Binder, the Diverse Speaker Training group lead in the WordPress Community Team, had advised against blind selection before the new chapter was added to the handbook in July.


Golomb also shares how organizers addressed criticism about the lack of accessibility at last year's event in part by creating a dedicated Accessibility team – led by respected accessibility advocates Michelle Frechette and Alex Stine.


It's the first time WCUS has had volunteers dedicated to accessibility. Last year, Frechette shared how she spent 5 Days Without a Shower at WordCamp US, describing the accessibility at the event as "… disappointing at best, and tear-inducing at its lowest point."


2. WordCamp US set to kick off in National Harbor next week
WordCamp US 2023 kicks off next Friday and folks are gearing up for a big week(end), including WebDevStudios CEO Brad Williams who posted on X, "In preparation for WordCamp US I plan on screaming into a mirror for 2-hours a day. Hopefully this will condition my vocal chords for the event and I won't lose my voice! 😜"


Here's what else folks can expect from this year's WordCamp US:

Organizers are expecting over 1,700 people at the two-day event, with some General Admission and Micro-Sponsor tickets still available.
30+ talks, panels and workshops across three tracks in the spacious Gaylord National Resort & Convention Center.
WCUS Social (formerly known as the After Party) will be held at the Smithsonian Museum of Natural History.
There'll be designated quiet, listening, and nursing rooms, and interaction badges.
Contributor Day will be held on August 24, giving folks the opportunity to contribute to one of WordPress' 21 Make teams.


There will also be several side events, including a WCUS Pride party hosted by Codeable, Liquid Web, Nexcess and StellarWP.


For folks who can't attend in person, WCUS programming (except for presentations in the Annapolis room) will be live-streamed and live-captioned on us.wordcamp.org and YouTube.


3. Initial mockups revealed as work on WordPress admin redesign begins
Phase 3 of the Gutenberg project is focused on collaboration and redesigning the admin is on the roadmap. As Gooding reports, Automattic-sponsored product designer Saxon Fletcher has published 30+ images and videos with a design that looks to have grown out of the editor's interface to make it a more natural part of the admin.


Designer Brian Gardener, a developer advocate at WP Engine, posted on X, "For those who were wondering what the future of #WordPress admin design was going to hold, here you go—in all of its glory 😍"


The WP Minute's Eric Karkovack wasn't so sure about the mock-ups, posting, "I'm very much in favor of an overhaul for the #WordPress admin. But is this the solution? It looks interesting. But community members are bringing up some valid questions."


"The admin design kickoff for #wordpress is an excellent opportunity to reflect, think about open #designsystems and approaches to building products in the open on them," posted Inpsyde developer Tammie Lister – the first Gutenberg design lead – linking to Reflections on the admin design proposal.
4. WordPress.org launches new Blocks page
Automattic-sponsored core contributor Anne McCarthy announced the new page on WordPress.org with a request for feedback. The project was born out of a ticket on GitHub that outlines the need for more effective block marketing.


Awesome Motive Project Manager David Bisset posted on X, "Nice new 'blocks' page on #WordPress .org. Good link to share for those asking 'What the heck really is a block?'"
Sponsor
The first WordPress hosting you'll love, the last you'll ever need →
Easily deploy and manage blazing-fast sites across our Managed WordPress Platform – powered by 20iCloud, AWS & GCP. We've baked in your favorite tools; staging, cloning, backups, CDN, Edge Cache, image/code optimisation suite, SSLs, business-class email and WordPress Manager – no bloaty plugins required. Expect more from your WordPress hosting.
In other news
WordPress project
> WordPress 6.3 Editor Triage co-lead Anne McCarthy, who co-hosted the 6.3 live product demo with fellow Automattic-sponsored contributor Rich Tabor, has published an overview of the immense effort and attention to detail and design that went into producing the official WordPress 6.3 product demo, demo site, and video. McCarthy has put a call out for contributors who want to help with this work, which Sarah Gooding at WP Tavern says requires "… a somewhat rare combination of skills but a contribution opportunity with a high level of impact." (WP Tavern)


> Estela Rueda, a UX Strategist and contributor, has kickstarted a discussion on translating and localizing WordPress.org content, including documentation, Learn WordPress, and local handbooks (Translate WordPress)


> The inaugural cohort of the WordPress Contributor Program has wrapped up, with 11 of the 13 contributors completing all the required courses and making their initial contributions to the WordPress project (WordPress.org Project)


> WordPress.org contributors have pushed back on a proposal to remove auto-closure from support forum threads and instead add a warning that the thread is old. Equalize Digital CEO Amber Hinds made a case for instances where it is necessary to respond to old threads, but Audrey-sponsored contributor Samuel "Otto" Wood says leaving threads open would invite spam (WP Tavern)
WordPress Community
> ICYMI, the WP Community Collective (WPCC), a non-profit created to support individual contributors and community-led initiatives, has funded its first fellowship for recipient Alex Stine. The fellowship provides Stine with five paid contribution hours per week for six months, allowing him to continue his work on accessibility reviews and patches in WordPress core. It includes a travel stipend for WordCamp US where Stine is volunteering on the Accessibility team and participating in the Community Summit. As the first to embark on a WPCC fellowship, Stine will also help establish a framework for future Accessibility Fellowship cohorts (WP Tavern)
WordPress & AI
> Ukrainian-based Crocoblock is hosting a WordPress Web Agency AI Summit event on September 28-30, 2023. Over the three days, 10 speakers will give presentations in English from 10am-2pm EST, covering practical use cases for AI in development, marketing, design, web agency management, and freelance services. There will be mixed formats, including case studies, workshops, and live panel discussions with Q&A. (WP Tavern) | Crocoblock has a community of more than 24,000 freelancers and web agencies on Facebook and this will be their first virtual event. According to Crocoblock Partnership Manager Lana Miro, "I really hope attendees will take away useful tips, products, and insights from Experts, get the answers to the questions related to AI and WordPress, and improve their workflow as a result." (Crocoblock)
Business, enterprise & acquisitions
> group.one, a European cloud hosting and digital marketing services provider, has acquired the BackWPup, Adminimize, and Search & Replace plugins from enterprise agency Inpsyde. Together, the products have more than 1.1 million active installs and will join group.one's growing portfolio of WordPress products, which include WP Rocket, Imagify, and Rank Math SEO (WP Tavern)


> Equalize Digital has added a new "front-end highlighting" feature to its WordPress Accessibility Checker plugin, which was funded by NASA and added to the free version of the plugin for the public to use at no cost. According to Equalize Digital CEO Amber Hind, NASA used the company's Accessibility Checker for automated accessibility testing in its new WordPress-powered website (Equalize Digital)


> WordPress VIP officially announced this week that Vox Media has moved to its platform. Vox Media's advertising platform Concert and its community platform Coral will be made available to WordPress VIP customers as a new offering for publishers (WordPress VIP)


> Jonathan Wold joined the WP Tavern Jukebox podcast to talk about his Guildenberg project and how it aims to solve some of the key problems faced by WordPress product owners, including monetization, compatibility, and distribution (WP Tavern Jukebox)
Conferences & events
> The Community Summit has released the full schedule for the two days it will run before WordCamp US, from August 22-23 in National Harbor. The schedule includes four tracks with topics covering everything from increasing contributor recognition and celebration to refining Five for the Future, DEIB, and Open Source participation in global legislation. There are 124 people listed as attending (Community Summit)


> WordCamp Asia organizers have put out calls for sponsors and volunteers for next year's event in Taipei, Taiwan, from March 7-9 (WordCamp Asia)
#WPCommunityFeels: Cameron Jones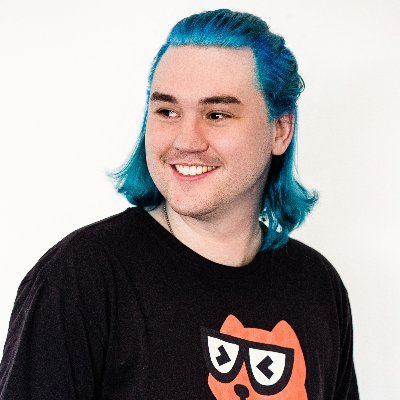 This week, what's inspiring

Cameron Jones

, founder of

Mongoose Marketplace

.
A podcast worth listening to: The WP Minute by Matt Medeiros. You get the important updates about the WordPress ecosystem in a bitesize weekly podcast. Matt has been one of the best independent voices in WordPress for years.


A concept worth understanding: A principle we have in programming is Don't Repeat Yourself. If you find you are repeating things, look for ways to automate it or at the same time as other actions. This doesn't just apply to programming, you can apply it to all aspects of your life.


A Twitter account worth following: Michelle Frechette (@michelleames). She does so much for the WordPress community and particularly underrepresented groups.


An article worth reading: Are WordCamps affordable for everyone? by Maciek Palmowski. We need to start investigating, as a community, whether WordCamps are affordable for organizers and speakers, and not just attendees, especially with fewer WordPress events since the pandemic. It's worth considering whether we should bring WordCamps more in line with other industry events.


A habit worth forming: Spend time with the people you love. Avoid prioritizing work above your friends and family. Your work will always be there tomorrow.
Together with GoDaddy Pro
Come check out the GoDaddy Team at WordCamp US!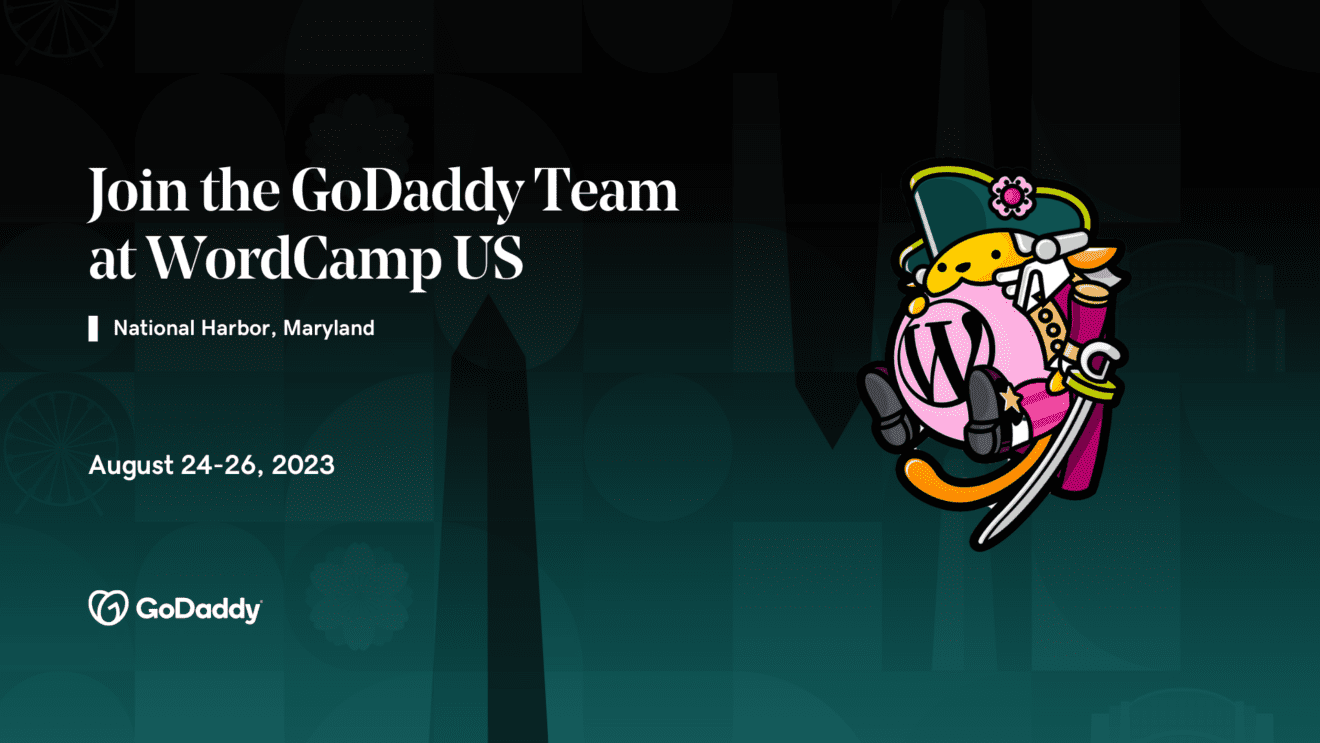 Get ready for WordCamp US, a national gathering of the WordPress community! We'll have lots of GoDaddy folks to meet at our booth, snag some cool swag, and test your WordPress and GoDaddy knowledge with our trivia game — for a chance at a cool prize, of course!


The GoDaddy team is stoked to hang out with you at WordCamp US and share what we've been up to since the last gathering in Athens. We'll be ready to show you what's new in WordPress at GoDaddy. Whether you're new to WordPress or a seasoned veteran, GoDaddy has your back… now with some additional goodies we can't wait to demonstrate!


Mark your calendars and join us at WordCamp US. Hang out with the GoDaddy crew, grab some epic collectible freebies, and soak up all the WordPress awesomeness. It's gonna be a week(end) of inspiration, networking, and mind-blowing learning. See you there!


Meanwhile...
The Repository is a weekly email for the WordPress community by Rae Morey. Also on our team: proofreader Laura Nelson, and columnist Jonathan Wold. Thank you to Kinsta, our web hosting sponsor, and MailPoet, our email sponsor.
Send your feedback to

[email protected]

and help us provide high-quality news written by humans that matters to the WordPress community.