Happy Friday! It's August 25 and this week we're covering WordCamp US 2023, WordPressCS maintainer calling it quits, Joost and Marieke joining Post Status, Twenty Twenty-Four, and more.
First time reading? Sign up here. Got an opinion? Send your thoughts, feelings and news tips to

[email protected]

.
This week in WordPress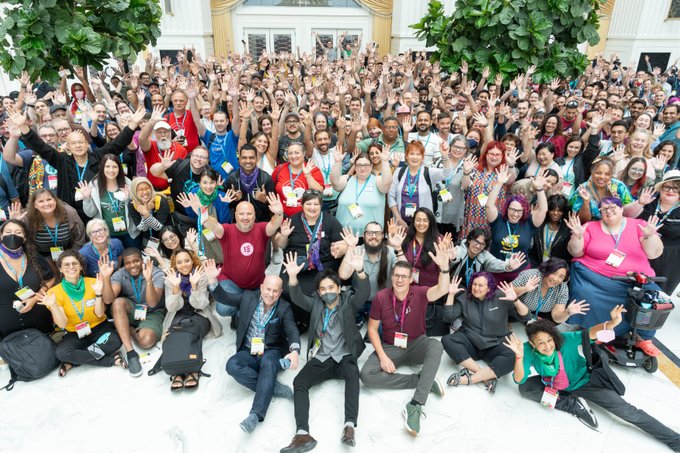 1. WordCamp US 2023 in full swing 🎉
WordCamp US 2023 kicks off in National Harbor today and as TeamWP's James Giroux quips, "What's great about #WCUS is seeing your Twitter feed in person. 😂😂"


Hundreds gathered for Contributor Day yesterday, giving back to 23 teams across the WordPress project. For the first time, there was a dedicated one-hour orientation for new contributors.


For those watching from home, WCUS programming (except for presentations in the Annapolis room) is being live-streamed and live-captioned on us.wordcamp.org and YouTube.
2. WordPressCS maintainer: "This is an unsustainable situation."
Another thing that's in full swing is Juliette Reinders Folmer's burnout.


The long-time, self-employed core contributor released WordPressCS 3.0.0 this week and announced she is "done with the status quo" and will no longer work on the project for free or without more help, effectively quitting as the project's lone maintainer.


On Mastodon, Reinders Folmer didn't hold back, tooting, "Yup, I've quit. I've basically, on my own, in my spare time, been carrying the whole bloody CS stack and getting nothing but complaints and abuse, while I've spend thousands of hours to make things better. Enough is enough. I won't put up with any of that anymore unless people pay me to put up with it. In other words: fund this work or suck it up (not meant personally, but you get my drift)."


On X, WP Community Collective co-founder Courtney Robertson points out that, "In #OpenSource, you never want a bus factor of 1. That's 1 primary maintainer handling all that so many of us depend upon. #WordPress we need to solve this for sustainability, project health, and just catching up on #PHP."


3. Joost de Valk and Marieke van de Rakt join Post Status
The pair will be taking on active roles at Post Status – de Valk as CTO and van de Rakt as an advisor and editorial contributor. Co-owner Lindsey Miller will become CMO and Cory Miller will resume CEO duties.


Former Post Status curator David Bisset responded to the news in Post Status Slack: "Couldn't think of a better talent and partners to bring on board for Post Status."


Speaking to WP Tavern, Cory says in addition to ramping up editorial commentary and analysis on industry trends, Post Status is in the early stages of planning an annual summit for businesses and individuals working with WordPress.


As Gooding notes, the WordPress community is sorely in need of a business-focused event now that Pressnomics has been retired for four years. "Post Status is the organization best-suited to step into this role," she writes.


Post Status was founded by Brian Krogsgard in 2013 and now runs an active Slack community with 2,083 members, a weekly newsletter with 4,300 subscribers, and a job board.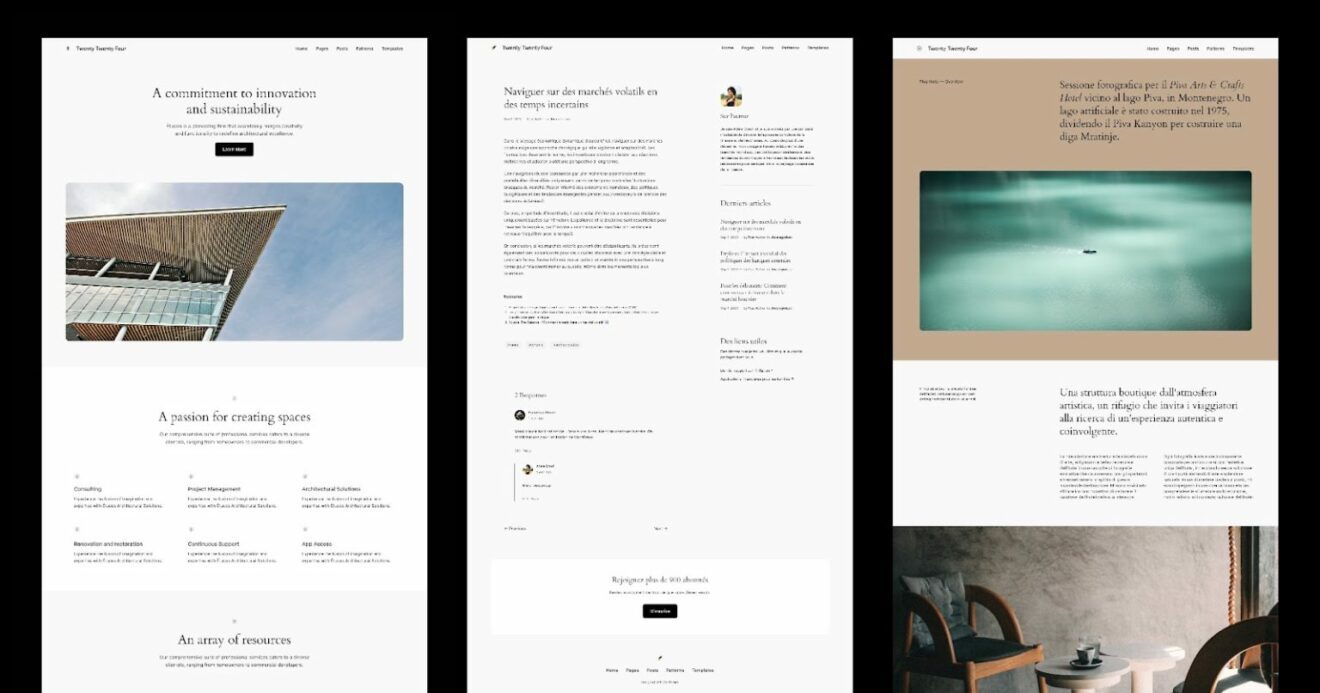 4. Twenty Twenty-Four the first multi-purpose default theme
Past default themes have been criticized for being too niche or too narrowly focused in design. Gooding reports that "Contributors are attempting to build the ultimate multi-purpose theme that can be used for nearly any kind of website, highlighting the unmatched flexibility of building with blocks.


Newsletter Glue's Lesley Sim commented, "Hooray! This looks amazing. Maybe my favourite default theme yet! I love how usable it feels out of the box – flexible and not too opinionated."


Ellen Bauer, co-owner of Elma Studio and a design lead for WordPress 6.4, commented, "Wow, love it sooo much, congratulations on this amazing work, can't wait for it 😍"


Twenty Twenty-Four will ship with WordPress 6.4 in November.
Sponsor
The first WordPress hosting you'll love, the last you'll ever need →
Easily deploy and manage blazing-fast sites across our Managed WordPress Platform – powered by 20iCloud, AWS & GCP. We've baked in your favorite tools; staging, cloning, backups, CDN, Edge Cache, image/code optimisation suite, SSLs, business-class email and WordPress Manager – no bloaty plugins required. Expect more from your WordPress hosting.
In other news
WordPress project
> Work on WordPress 6.4 is kicking off, with Editor Triage Co-Lead Anne McCarthy publishing a roadmap this week highlighting what's planned for the release, including typography management features, new blocks, and the Twenty Twenty-Four theme. Although WordPress is moving into the third phase of the Gutenberg project, which focuses on collaboration, 6.4 will primarily extend existing features in the block and site editors (WP Tavern)


> Anny McCarthy is proposing calling WordPress 6.4 the "Underrepresented Gender Led Release" to be more inclusive (nomad.blog)


> Gutenberg 16.5 was released this week and introduces new commands and enhancements to the Command Palette, and additional block supports for multiple blocks, including the Details, Post Content, and File blocks (Make WordPress Core)
WordPress Community
> The Community Summit was held in National Harbor ahead of WordCamp US this week, bringing together 120+ people from across the WordPress community for two days of invite-only discussions covering everything from refining Five for the Future and DEIB to backwards compatibility in Gutenberg and Open Source participation in global legislation. The WordPress Community Summit Travel Fund, set up to make the event more inclusive, provided USD $48,000 in travel assistance to help 38 people attend (WP Tavern)


> Organic Themes, one of the oldest WordPress theme shops, has launched an apparel story to raise money for the Maui Strong Fund, a nonprofit providing shelter, food, financial assistance, and other services to people impacted by the Maui wildfires (WP Tavern)


> Perth-based organizer Jo Minney joined the WP Tavern Jukebox podcast to talk about the state of the WordPress community in Australia and the challenges that come with organizing events for a small population across a large geographic area (WordPress Jukebox)


> Nadia Maya Ardiani interviewed multi-hyphenate Michelle Frechette about her efforts to empower the WordPress community by expanding its reach to broader audiences, all while adeptly maintaining a healthy work-life balance (Hostinger)
WordPress & AI
> Human Made CTO Joe Hoyle joined the WPAI podcast to talk about the new AI features in the agency's Altis Accelerate plugin (WPAI)


> Kim Coleman, co-founder of Paid Memberships Pro, joined Matt Medeiros on The WP Minute+ to talk about the prompts she's been using for ChatGPT and the AI tools she's been experimenting with (The WP Minute+)


> Enterprise agency 10up is continuing to integrate AI into WordPress with their ClassifAI plugin, adding new simplifications and enhancements to common editorial workflows (10up)


> Yoast has added AI-powered title and meta description generation to Yoast SEO 21.0 (Yoast)
Business, enterprise & acquisitions
> WordPress VIP revealed this week that their FedRAMP-authorized platform is powering NASA's new flagship website (WordPress VIP)


> The biggest names in WordPress enterprise have published a guide to WordPress for enterprise. Alongside a series of insights and opinions from Big Bite, 10up, Alley, Human Made, Inpsyde, and XWP, the guide also features contributions from Google and WordPress VIP (Big Byte)


> TeamWP's first-ever Team Experience Index survey shows WordPress employers could be doing more in the areas of recognition and career progression, support and training for team leaders, and communication from senior leaders. More than 50 companies and over 300 people took part in the survey (TeamWP)


> Awesome Motive CEO and founder Syed Balkhi talks about leaving Pakistan with no money and building a nine-figure WordPress empire before he turned 30 on the My First Million podcast (My First Million)
Products & platforms
> One-click plugin and theme testing with WordPress Playground is now possible thanks to a new Chrome browser extension created by development agency LUBUS (WP Tavern)


> Elegant Themes CEO and founder Nick Roach announced the release of the Divi 5 Dev Beta, the latest milestone in the company's multi-year journey towards launching a foundational update of their 10-year-old page-building software (Elegant Themes)


> It's now possible to spin up InstaWP websites from forms created by WS Form thanks to a partnership between the two companies (WS Forms)


> Matt Medeiros interviewed Mike Hanson, VP of WordPress Products at Bluehost, about WonderSuite, the web host's latest attempt to simplify WordPress for new users (The WP Minute+)
Conferences & events
> Anne McCarthy will be hosting a hallway hangout on September 14 to discuss improving accessibility in the Site Editor for the upcoming release. During the Zoom call, accessibility advocates Alex Stine and Joe Dolson will demo pain points (Make WordPress Core)


> Nathan Wrigley and Anchen le Roux joined Doo the Woo this week to promote the Page Builder Summit, which kicks off on September 18. More than 30 speakers have been announced for the five-day virtual event, which will focus on the vast ecosystem of page builders for WordPress (Doo the Woo)
#WPCommunityFeels: Lana Miro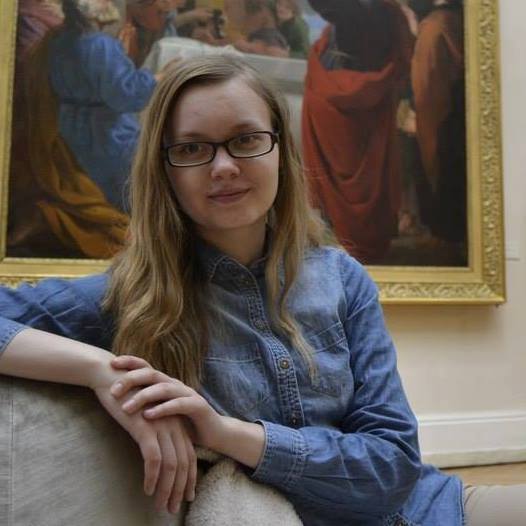 This week, what's inspiring

Lana Miro

, Partnerships Manager at

Crocoblock

.
A podcast worth listening to: I'm not a huge fan of podcasts but I enjoy listening to WP Product Talk as it resonates with my daily tasks: collaborations, product improvements, ads, community, etc.


A concept worth understanding: Work-life balance. As soon as you understand this concept, you are trying to live each moment and enjoy your work too.


An X account worth following: I'm following 715 so it's so hard to choose 😀 But let it be Chris Lema (@chrislema); he helps me stay motivated and work on my self-confidence and life/work principles.


A habit worth forming: Respect yourself and others.
Together with GoDaddy Pro
Come check out the GoDaddy Booth at WordCamp US!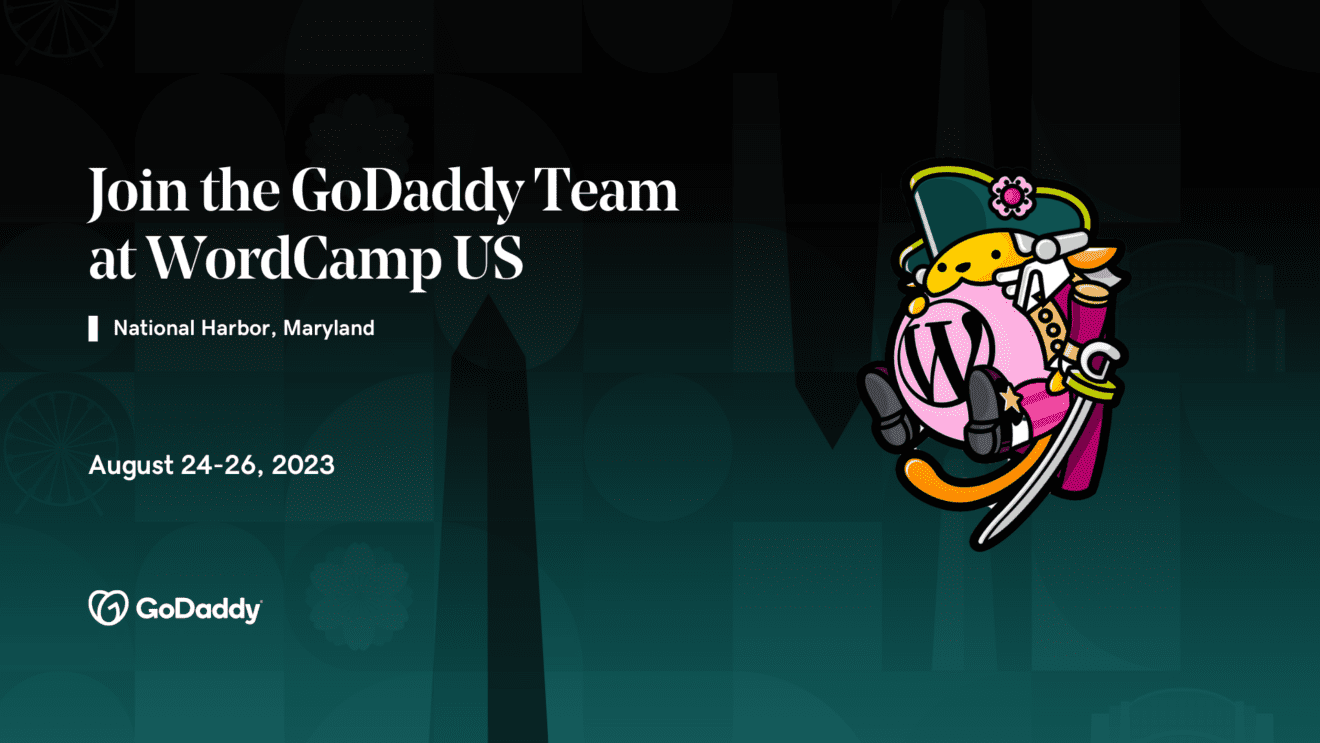 Get ready for WordCamp US, a national gathering of the WordPress community! We'll have lots of GoDaddy folks to meet at our booth, so come say hi, snag some cool swag, and test your WordPress and GoDaddy knowledge with our trivia game — for a chance at a 10th generation Apple iPad and Amazon gift cards!


The GoDaddy team is stoked to hang out with you at WordCamp US and share what we've been up to since the last gathering in Athens. We'll be ready to show you what's new in WordPress at GoDaddy. Whether you're new to WordPress or a seasoned veteran, GoDaddy has your back… now with some additional goodies we can't wait to demonstrate. See you there!


Meanwhile...
The Repository is a weekly email for the WordPress community by Rae Morey. Also on our team: proofreader Laura Nelson, and columnist Jonathan Wold. Thank you to Kinsta, our web hosting sponsor, and MailPoet, our email sponsor.
Send your feedback to

[email protected]

and help us provide high-quality news written by humans that matters to the WordPress community.