Happy Friday! It's September 8 and this week we're covering the launch of WP Includes, Review Signal's latest hosting benchmarks, Festinger's annoying spam, Jason Coleman's attempt to review the active install growth charts, and more.
First time reading? Sign up here. Got an opinion? Send your thoughts, feelings and news tips to

[email protected]

.
This week in WordPress
1. Sarah Gooding marks 10 years at WP Tavern
We're kicking off this week with a big THANK YOU to WP Tavern Editor Sarah Gooding who is celebrating a decade at the WordPress news site.


"What a tremendous honor it is to write for all of you, dear readers, whose commitment to WordPress inspires me every day 🍻" Gooding posted on X.


While WordPress news sites have come and gone over the years, Gooding has become a trusted mainstay, regarded for her in-depth, no-nonsense reporting and analysis.


Elementor's Miriam Schwab thanked Gooding for her dedication to the community, posting, "Wow Sarah! I've been reading your writing since you started. You're like the voice of WordPress, keeping us all up to date, and doing so in such a clear, reliable and professional manner. We're lucky to have you! Thank you ❤️"


iThemes/SolidWP writer Dan Knauss added on Post Status Slack, "Pretty amazing record at the WP newspaper of record! What an archive! They've had an unfilled position there for quite some time. Sarah Gooding's doing it all 🥇"
2. WP Includes aims to boost women in WordPress leadership roles
According to their website, McKeown and Marano want to "drastically increase representation of women in leadership roles at WordPress companies" by mentoring and supporting women to take the next step in their careers. Their 5-month mentorship program will run twice a year with calls for mentors and mentees in September and March.


As McKeown explained on X, "I've been in WordPress a long time and I've met a lot of talented women but not enough in leadership roles. It's time to change that."


10up Associate Director of Engineering Joe McGill posted, "👏🏻 This is such a great initiative by two of the best leaders I've gotten to work with."
3. Review Signal's 2023 hosting benchmarks show continued performance improvements
Review Signal has published its latest hosting performance benchmarks. As far as surprising results go, founder Kevin Ohashi says, "I keep thinking 'Are we nearing the point that we won't see much improvement?' and each year the whole field gets faster and faster."


Ohashi tested 31 companies across 72 plans and 7 pricing tiers, with tests nearly identical to previous years. Ohashi tells Gooding, "Even improving on sub 10ms times between years. For example, in the < $25/month tier, in 2022 there were 3 companies with < 50ms average response time on the Static k6 test. This year there are 10. I also saw 100ms+ improvements from the other (slower) side bringing up the whole field a meaningful amount. Everyone is getting faster and faster."


Pressable highlighted the fact that several big hosting companies are missing from this year's benchmarks, posting, "Sup with this @kinsta, @wpengine, @GoDaddy, @DreamHost? Y'all okay over there?"


As Gooding notes, there are many reasons why hosts don't participate, including bad performance, bad timing with major engineering overhauls, the cost of taking part in the benchmarking, and lack of interest. "Some companies don't get as much value from the benchmarks as others," says Ohashi. "Performance across the board has gone way up. It's harder and harder to stand out."
4. Festinger spams GitHub users with unauthorized accounts
Annoyingly, Festinger has struck again. The anonymous developer behind the dodgy Festinger Vault has resumed the spamming spree he started last year, this time scraping emails from GitHub and creating accounts for people without their consent on his website.


When we last reported about Festinger Vault in September 2022, he was ripping off 15,000 WordPress themes and plugins. That number has since increased to 25,000 products, which he resells for a monthly fee starting at $19.


On Post Status Slack, Tammie Lister says, "They keep signing me up, I keep unsubscribing.. it's like a boring game of whack-a-mole. I have this feeling it is around scraping WordCamp attending unfortunately."
5. Draft proposal aims to revive active install growth charts on WordPress.org
Will the active install growth charts that were unceremoniously removed from WordPress.org last year ever come back? Probably not, says Paid Memberships Pro's Jason Coleman, who has shared a draft proposal to bring them back.


"I talked to a bunch of folks at contributor day. AFAIK there isn't any other current effort to update or replace the install count numbers or old 'growth' chart. I put together a draft proposal with some ideas from my conversations," Coleman posted on X, linking to Plugin Metrics for WordPress.org.


The proposal calls for updates to WordPress and WordPress.org that share more accurate active installation counts with the owners of a plugin, as well as more accurate version number counts.


Coleman also argues that plugins that aren't hosted in the repository can gather higher quality metrics, giving them an advantage over .org-hosted plugins. He also claims that developers behind popular plugins hosted in the repository are choosing to include features add-ons hosted outside the repository, and developers are considering removing their plugins altogether due repository's lack of feedback and reporting.


"This needs a lot of work but could be a start for further conversations," he adds.
Coleman's proposal come after StellarWP Product Marketing Director Taylor Waldon posted a mini public letter to WordPress co-founder Matt Mullenweg, calling for the return of active install data on WordPress.org.
Sponsor
The first WordPress hosting you'll love, the last you'll ever need →
Easily deploy and manage blazing-fast sites across our Managed WordPress Platform – powered by 20iCloud, AWS & GCP. We've baked in your favorite tools; staging, cloning, backups, CDN, Edge Cache, image/code optimisation suite, SSLs, business-class email and WordPress Manager – no bloaty plugins required. Expect more from your WordPress hosting.
In other news
WordPress project
> Gutenberg 16.6 was released this week. This version introduces block hooks and improvements to toolbars on nested blocks (WP Tavern)


> Scott Kingsley Clark, known for his work on the Pods Framework, joined the WP Tavern Jukebox podcast this week to talk up the Fields API. He hopes it will unify the different methods and APIs for managing custom fields, making it easier for developers and non-developers alike to add fields to different screens within WordPress (WP Tavern Jukebox)


> Google-sponsored performance contributor Pascal Birchler has put a call out for help testing Performant Translations, a WordPress Performance Team plugin designed to improve performance for the ~56% of WordPress sites that use translations (Make WordPress Core)


> WordPressCS maintainer Juliette Reinders Folmer announced last week that WordPress is now beta compatible with PHP 8.3 (X)


> WPSysAdmin-sponsored documentation contributor Javier Carares has published a proposal aimed at tackling the huge amount of work involved in translating WordPress documentation into languages other than English. He wants to see all documentation hosted on GitHub, three tiers of teams that mirror the existing structure of the Polyglots community, and an initial focus on translating into "general" language variants rather than "localized" ones (WordPress.org Project)


> Anne McCarthy has shared a proposed plan to evolve the FSE Outreach Program that would see it transition to solving issues, creating resources, and facilitating conversations around adopting Phase 2, led by a new group of contributors, including Nick Diego, Justin Tadlock and Birgit Pauli-Haack from Automattic's Developer Relations team (Make WordPress Core)
WordPress Community
> In the latest episode of WP Briefing, WordPress Executive Director Josepha Haden Chomphosy discusses the recurring topics that kept coming up in conversations at the recent Community Summit, including contributor acknowledgment and recognition, the business of WordPress (and whether Pressnomics should come back), and assumptions that the next big thing after Gutenberg will be AI ( WP Briefing) | "Why is #WordPress at 43% & 65% of the world's web and CMS marketshare respectively? In part because we, an intensely inclusive community, meet on a regular basis, face to face to discuss some really pertinent topics," says Human Made's Director of Sales Jon Ang in his write-up about the Community Summit (Human Made)


> The latest episode of WPwatercooler dives deep into the evolving dynamics of the WordPress community, discussing the influential role Gutenberg plays in core development and the tension between fully sponsored projects like Open Verse and neglected ones like Tide. According to the show notes, "The conversation reveals gaps in community cohesion and leadership, emphasizing the need for a unified action plan to move WordPress forward (WPwatercooler)


> Developer and LinkedIn Learning instructor Nyasha Green joined The WP Minute+ to share her advice for new developers getting started with WordPress (The WP Minute+)
WordPress & AI
> Human Made will host AI: The Next Chapter, the second installment of its AI for WordPress event series, next Thursday. While the first installment focused on WordPress and AI tools that people are building with the emerging technology, the next one will explore some of the wider societal, ethical, and tech issues related to the subject. The keynote will feature WordPress co-founder Matt Mullenweg with Human Made CEO Tom Willmot (WP Tavern)


> Yoast founder Joost de Valk warns that owners and creators of online content may already be too late in understanding the risks of allowing bots to scoop up their data for free and use it indiscriminately to develop AI models (Business Insider)
Business, enterprise & acquisitions
> Media Temple (MT) closed its doors this week after 24 years in the hosting industry, with the brand now retired and customers fully migrated to GoDaddy. In 2013, GoDaddy acquired MT "to win the hearts and minds of developers," as then-CEO Blake Irving told VentureBeat at the time (WP Tavern)


> In the latest episode of Within WordPress, WP Engine founder Jason Cohen talks about the evolution of his 13-year-old hosting company, touching on money matters, adopting a customer-centric approach, and embracing headless architecture (Remkus de Vries)
Products & platforms
> WooCommerce is experimenting with improving the store experience through the addition of the Interactivity API to the WooCommerce Blocks plugin. The new API, which was announced earlier this year, will allow developers to build interactive blocks that support frontend experiences where visitors can interact with content without having to refresh the page (WP Tavern)


> WordPress.com launched its new Learning Hub this week, bringing together webinars, courses, and tutorials for learning how to use its platform (WordPress.com)


> Newsletter Glue has launched Sticky, a new podcast aimed at helping businesses monetize, grow and run newsletters. The first episode features Alyssa Dulin, Head of Creative Growth at ConvertKit (Sticky) | Newsletter Glue co-founder Lesley Sim joined the Press This podcast to talk about why folks should use newsletters (Torque)
Conferences & events
> Speaker applications close today for Post Status' second annual WP Career Summit, scheduled for October 20. Organizer Michelle Frechette says, "We want the best speakers with the greatest and most up-to-date information to share. Our attendees are coming to learn either how to find a job or how to recruit and hire talent for their businesses, and providing good, actionable content is our goal." (WP Career Summit)


> Page Builder Summit 6.0 kicks off on September 18. The five-day virtual event will focus on the vast ecosystem of page builders for WordPress. More than 30 speakers have been announced, including Gutenberg YouTuber Jamie Marsland, accessibility advocate Anne Bovelett, and Beaver Builder's Jennifer Franklin (Page Builder Summit)


> WordPress Accessibility Day, a 24-hour event dedicated to promoting and learning website accessibility best practices for WordPress websites, will be held on September 27. Started in 2020 by the WordPress Accessibility Team, it's now an independent event organized by members of the team and other community members. Registration is free and talks will be live captioned and available after the event on YouTube (WordPress Accessibility Day 2023)
Security
> ICYMI, Patchstack reported 404 vulnerabilities affecting more than 1.6 million websites to the WordPress Plugin Review Team. According to Patchstack researcher Darius Sveikauskas, the security company had attempted to reach out to the developers of the affected plugins without success, characterizing the overwhelming number of abandoned plugins as a "zombie plugins pandemic." (WP Tavern)
#WPCommunityFeels: Ahsan Parwez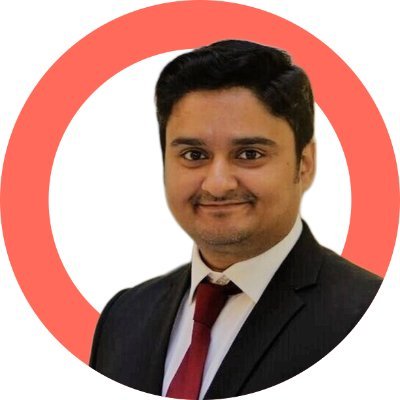 This week, what's inspiring

Ahsan Parwez

, co-founder of

HostWP.io

.
A podcast worth listening to: The SDM Show podcast with Rob Cairns is definitely worth listening to. This podcast stands out due to its diverse range of topics, including valuable insights on running a business, WordPress tips, digital marketing strategies, as well as discussions on new technologies and industry trends.


A concept worth understanding: A concept worth understanding in content marketing is centered around delivering "value" to your readers. While it's crucial to optimize your content for search engines, the primary focus should be on providing valuable and educational information to your audience.


A Twitter account worth following:
Chris Badgett (@ChrisBadgett) because of his pictures of nature. Seeing him enjoy the outdoors encourages me to go out and touch grass :)


A habit worth forming: Find your life's purpose as soon as possible and define your goals. Then, make a habit of recapping how far you have come to achieving your purpose occasionally. Feeling self-fulfillment is something that keeps you in high spirits and focused.
The Repository is a weekly email for the WordPress community by Rae Morey. Also on our team: proofreader Laura Nelson, and columnist Jonathan Wold. Thank you to Kinsta, our web hosting sponsor, and MailPoet, our email sponsor.
Send your feedback to

[email protected]

and help us provide high-quality news written by humans that matters to the WordPress community.