Happy Friday! It's September 29 and this week we're covering the fallout following the past two weeks of #wpdrama, the annual WordPress survey, Courtney Robertson's call for input on transparent reporting in WordPress, and more.
First time reading? Sign up here. Got an opinion? Send your thoughts, feelings and news tips to

[email protected]

.
This week in WordPress
1. WP co-founder accused of Code of Conduct violation
Last week, we reported on issues of damaged trust in WordPress leadership after concerns about WordPress.com plugin listings outranking WordPress.org on Google search blew up on X and in Post Status Slack. The fallout? WordPress Marketing Team co-rep Sé Reed has filed a Code of Conduct violation against co-founder Matt Mullenweg.


Reed published the full text of her report on the WPwatercooler website: A Call for Accountability: Sharing My WordPress Code of Conduct Report. She highlights specific incidents involving Mullenweg, including claims he made insulting and derogatory comments directed at her on X, and that he indirectly accused her of "pretty extreme" behavior before blocking her on the social media platform.


Reed also shares her concern that she doesn't expect any meaningful action will be taken as a result of her report: "I hope that posting my report publicly could possibly prevent future abuses of power like the ones the WordPress community has seen over the past week (and, let's be real, many times before)."


Responding to the report, Mullenweg admitted that he had "wasted a lot of people's time with this distraction" and offered to take a break from X for a month.


The report is now with WordPress Executive Director Josepha Haden Chomphosy and the WordPress Incident Response Team for investigation.
2. WordPress Annual Survey now open
As Sarah Gooding at WP Tavern reports, this year's survey collects information on some basic demographics, various community involvements, preferred WordPress editor, how and why folks are using WordPress, and more.


DevriX founder Mario Peshev encouraged folks to take part, pointing out that, "Last year gathered merely 3,400 submissions. For 43% of the web, passiveness means that a handful of people set the direction for the leading CMS. Spend 5-10 minutes to vote this week."


The 2023 survey is open for five weeks and the results published on the WordPress News blog in early December.


Meanwhile, StellarWP's Michelle Frechette and PRÜF Creative's Tom Finley joined Doc Pop for Torque Social Hour this week to talk about the state of WordCamps.
3. Contributor seeking input on transparent reporting
"Here's your opportunity to request transparent reporting about contributing to WordPress in a way that is synthesized for all. What details would you like to find?" posted GoDaddy-sponsored contributor Courtney Robertson this week, linked to her broad proposal to create Make/Team dashboards for contributors, team reps and project leadership, but also hosts, developers and agency owners in the wider WordPress ecosystem.


Basically, if you work with WordPress in any capacity, Robertson wants to know what metrics and data would help make a meaningful impact on your work.


So far, a few folks have replied, including Automattic-sponsored contributor Naoko Takano, whose recent focus has been Five for the Future and improving the overall contributor experience. She wants to see stats on the number of newly activated contributors, contributor retention/churn rate, and progression to advanced roles within the project.


Core contributor Andy Fragen also replied, asking for core committers to have better oversight of the code contributions of non-sponsored contributors. This week in Post Status Slack, Fragen shared his frustration with trying to get the Rollback and Plugin Dependencies features in WordPress after spending 2-3 years on these projects.


The proposal is open for feedback until October 11.
Sponsor
20i Managed WordPress Hosting →
Easily deploy and manage blazing-fast sites with integrated staging, backups, CDN, cache & WordPress Manager; no bloaty plug-ins required. Expect more from your WordPress hosting.
In other news
WordPress project
> WordPress 6.4 Beta 1 was released on schedule this week, led by an underrepresented gender release squad. It includes the past six releases of the Gutenberg plugin up to version 16.7 along with 190 tickets for core. Beta 2 is expected on October 3. WordPress 6.4 will be the third major release of 2023, and is scheduled for November 7 (WP Tavern)


> Gutenberg 16.7 is now available and includes a new Font Library for font management within the editor, lots of enhancements to pattern management, simplified lightbox functionality, and UX enhancements (Make WordPress Core)


> WordPress Meta Team contributors have expanded support for two-factor authentication (2FA) on WordPress.org with a new interface for adding security keys. The update comes after the team began testing 2FA as an opt-in feature in May (WP Tavern)
WordPress Community
> Juliette Reinders Folmers speaks openly with WP Tavern Jukebox host Nathan Wrigley about why she stepped away from her voluntary role maintaining the WordPress Coding Standards (WordPressCS) and why it's time for WordPress contributions to be paid (WP Tavern Jukebox)


> Pablo Postigo, a member of the Spanish WordPress community and Senior Engineering Manager at Automattic, spoke to Eric Karkovack about coordinating the creation of the WordPress Remembers page at WordPress.org (The WP Minute)


> Companies will have to pay higher fees to sponsor WordCamps globally in 2024, with Gold sponsorship increasing by $15,000. According to Automattic-sponsored community contributor Isotta Peira, the number of in-person events held in 2023 increased by 60% compared to 2022. To support the continued rollout of next gen events and the rising cost of hosting events, Silver sponsorship is now $115,000 (a $20,000 increase) and Bronze is $90,000 (up $10,000) (Make WordPress Community)
Business, enterprise & acquisitions
> 10up founder Jake Goldman joined Cory Miller on the Post Status Draft podcast for a wide-ranging discussion about open source, WordPress's positioning, accessibility and approachability, the evolving open web, and 10up's recent merger with Fueled (Post Status)


> Developer Corey Maass has sold his Social Link Pages plugin to Matthaus Klute, an independent WordPress consultant and developer with Alpha Particle, for $3,000. As Sarah Gooding writes, it's another story of small plugins changing hands, where developers get the opportunity to test ideas and business models (WP Tavern)
Products & platforms
> Post Status CEO Cory Miller and developer Corey Maass discuss the challenges they've faced promoting their OMGIMG plugin on the 24th episode of 'Launching a WordPress Product in Public' (Post Status)


> Automattic Design Engineer Matt Wiebe recently announced the release of ActivityPub 1.0.0, allowing WordPress sites to be followed in the fediverse – including Mastodon – and receive replies back as comments (TechCrunch)


> Pootlepress owner Jamie Marsland interviewed Mike McAlister, creator of the Ollie theme, about block themes, the reasons for their seemingly slow adoption, and whether they'll ever be as popular as classic themes (Pootlepress)
Conferences & events
> Elementor is hosting its first-ever conference, Dream Web, on November 2 in Berlin, Germany. According to Elementor's Head of WordPress Relations Miriam Schwab, the event will feature keynotes, knowledge sharing, activities and an evening gala (Elementor)


> WooSesh 2023, the virtual conference for WooCommerce store builders, will be broadcast live on October 10-12. This year's theme is "Next Generation Commerce." Registration is now open and the speaker lineup and broadcast schedule are now available. This year's event will also launch "The Seshies," community awards recognizing the best examples of the WooCommerce ecosystem (WP Tavern)


> Post Status will host the second annual WP Career Summit on October 20. Aimed at job seekers and hiring managers, the virtual event is the only one of its kind focused on careers for WordPress. Registration is free (WP Career Summit)


> The second batch of tickets to WordCamp Asia are expected to drop on October 3. Meanwhile, organizers are looking for volunteers experienced in photography, videography, interviews and editing to join their A/V team (WordCamp Asia)
#WPCommunityFeels: Cami MacNamara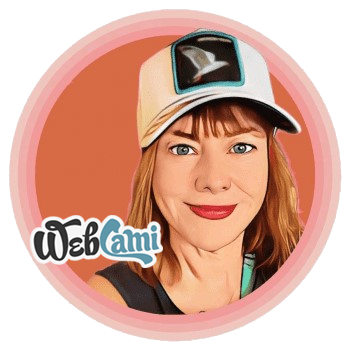 This week, what's inspiring Cami MacNamara, solopreneur web designer at WebCami LLC, podcaster at WebCami Podcast, and active member of the Seattle WordPress Meetup group.
A podcast worth listening to: If you're looking for a podcast to tune into, I'd love for you to check out my own show, WebCami Podcast. I read some of my favorite blog posts there, and it's packed with tips for web designers. Another podcast I really enjoy is Free Time with Jenny Blake. It's a game-changer for me, especially as a solopreneur. Jenny always has fresh ideas on managing time and organizing your workflow. Her book is also a fantastic read!


A concept worth understanding: Embracing the idea of 'less is more.' Solopreneurs are living proof that it's entirely possible to wear multiple hats – from ideation to execution – and deliver big results. Working alone isn't about isolation; it's about harnessing the skills, focusing without distractions, and client relationships with a personal touch. It's often believed that bigger teams equate to better results, but the reality is that with the right tools, knowledge, and passion, a solopreneur can achieve the same, if not more, than a large team.


An X account worth following: For a blend of humor, sound advice, and a genuine passion for change, Michelle Frechette (@michelleames) is my top pick on X. Every tweet is a testament to her mission to better the world.


An article worth reading: The Secret History of Women in Coding By Clive Thompson at The New York Times. The article brings to light the significant but often overlooked roles women played in early computing. It explores how society's biases impacted the representation of women in tech. As a woman in the field, it's striking to see how these early contributions were sidelined.


A habit worth forming: Time blocking; setting aside specific blocks of time for tasks puts you in the driver's seat of your daily routine. This method provides clarity, reduces the feeling of being overwhelmed, and ensures you address the most pressing issues first. It's an effective way to ensure clients don't dominate your daily agenda, allowing you a balanced workday and personal time.
Together with GoDaddy Pro
Come hang out with GoDaddy at WordCamp Rochester!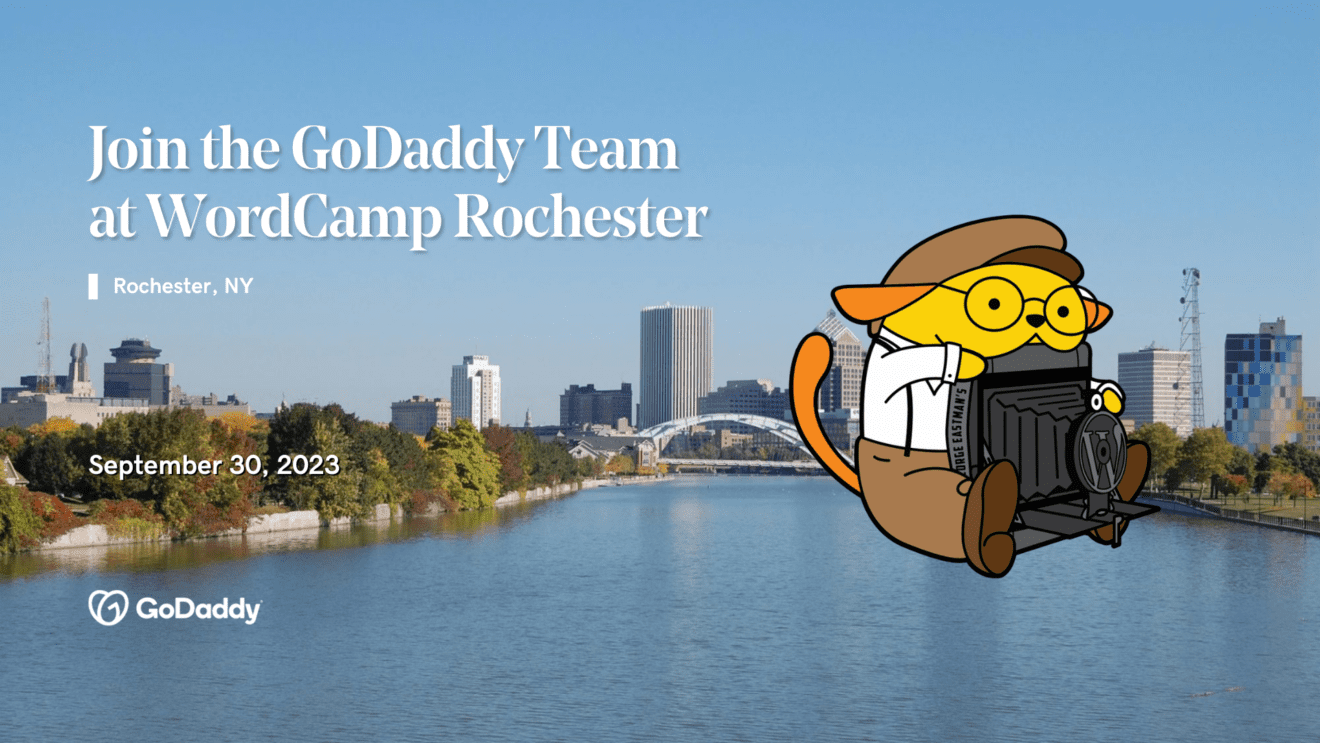 Get ready for WordCamp Rochester, an intimate gathering of the WordPress community right in beautiful Rochester, NY! GoDaddy will be on-site at our booth, eager to meet and greet. Drop by, find out what's new at GoDaddy, grab some swag, and sign up for a chance to win a gift card!

The GoDaddy crew is thrilled to connect with you at WordCamp Rochester and share our latest endeavors since our last gathering (did you know you can create a new site via AI?). Dive into what's new in WordPress at GoDaddy with us. Whether you're just starting out with WordPress or you're a seasoned pro, GoDaddy is here to support you — and we've got some exciting new features we're eager to show you. See you there!
Meanwhile...
🗺️ Newly minted Post Status partner Marieke van de Rakt is starting a new column about the two worlds of WordPress.


The Repository is a weekly email for the WordPress community by Rae Morey. Also on our team: proofreader Laura Nelson and columnist Jonathan Wold (who'll be returning soon, stay tuned!). Thank you to Kinsta, our web hosting sponsor, and MailPoet, our email sponsor.
Send your feedback to

[email protected]

and help us provide high-quality news written entirely by humans that matters to the WordPress community.