Happy Friday! It's October 6 and this week we're covering the public debate around the Ollie block theme, Smashing Magazine's take on WordPress co-branding, the surprise live preview feature that dropped in the WordPress.org plugin repository, the official launch of NASA's new WordPress-powered site, and more.
First time reading? Sign up here. Got an opinion? Send your thoughts, feelings and news tips to

[email protected]

.
This week in WordPress
1. Ollie block theme now available at WordPress.org, drops game-changing onboarding features
After a lengthy review process and a week-long public debate, the Ollie block theme is now available to download from WordPress.org—but without its innovative onboarding features that have drawn praise from users and competitors alike.


Gooding's report, published on Tuesday, highlighted that Ollie had the full support of WordPress Executive Director Josepha Haden Chomphosy and WordPress co-founder Matt Mullenweg for inclusion in the repository with its onboarding experience as an "experiment" to progress the block-based theme experience, with Haden Chomphosy even suggesting the onboarding features could be merged into core.


"I think if we would have been able to have this conversation from the start in August, this probably could have worked out as a valuable addition! But this has already been a very lengthy and taxing review process (this started in mid August)," McAlister wrote. He says that during the review process, many of the features that people loved about the onboarding had been removed, "So even if it went live today, it doesn't quite reach its maximum potential as is."


McAlister's lengthy decision is worth a read. It highlights valuable takeaways for the community, including the urgent need to evolve the theme directory and improve the onboarding process for users who are struggling to get started with block themes.


2.

Surprise live preview feature for plugins added and then removed from

WordPress.org

repository
A contentious live preview feature using WordPress Playground that was added to the WordPress.org repository yesterday has been taken down following outcry from plugin authors.


WPChill owner Cristian Raiber was seemingly the first to discover the new 'Live Preview' button next to the 'Download' button on plugin listings. In Post Status Slack, the discovery caused upset amongst developers whose plugin appeared broken when using it, with many questioning why the feature wasn't communicated to plugin authors.


On the Trac ticket, Newsletter Glue's Lesley Sim and other plugin owners backed calls for the feature to include an opt-in mechanism, while in the #meta-playground channel in Making WordPress Slack, Matt Cromwell, Senior Director of Ops and Marketing at StellarWP, pushed for the feature to be removed ASAP: "I get that there's broader considerations around this too, but I'm hoping for a quick fix considering how negatively this reflects on plugins that aren't well-supported by the Playground currently."


GoDaddy-sponsored contributor Courtney Robertson quickly went into damage control, publishing a proposal on the Trac ticket for how the new feature could have been better communicated to plugin authors, and recommending that it be temporarily deactivated.


Five hours ago, Automattic-sponsored contributor Alex Shiels updated the live preview feature to be opt-out before removing it altogether.


Developers on the Trac ticket have been generally supportive of a live preview feature—just not one that is added to the repository without testing or consultation. As developer Aurooba Ahmed pointed out in the #meta channel, "a lot of the worry and concern wasn't about the fact that a plugin was broken in Playground, most of us know if our plugin works in playground or not, it was that a very apparent feature was pushed to the plugin repo that affects how users evaluate plugins, without discussion and feedback from enough of the key stakeholder audiences."
3. Smashing Magazine editor questions WordPress co-branding strategy
Meanwhile… Smashing Magazine technical editor and writer Geoff Graham says it's time to question WordPress.com and WordPress.org's co-branding as a strategy—and whether Automattic should shed the "WordPress" label from its commercial efforts.


In The Problem With WordPress Is Positioning, Not Plugins, Graham says the recent public stoush between WordPress co-founder Matt Mullenweg and plugin developers over concerns about WordPress.com plugin listings outranking WordPress.org on Google search would be different if the debate was between WordPress and Automattic—of which Mullenweg is CEO—rather than WordPress vs WordPress.


Graham argues that the current threat to WordPress' market dominance has more to do with its future as a product and how it competes in a world of low-code and no-code platforms.


"Matt is not wrong when he claims that shared branding has made it difficult for services like Typepad to compete in the CMS space. That was true for a long time. But with a 43.1% market share today, is there really an existential threat to WordPress that requires co-branding two different flavors of WordPress?" he writes. "There's no amount of co-branding that is capable of solving what is, in essence, a user interface and experience challenge."
4. NASA celebrates 65th birthday with new WordPress VIP-powered website
After announcing the beta versions of its WordPress VIP-powered NASA.gov and science.nasa.gov websites in July, the space agency officially made the switch last week ahead of its 65th birthday on October 1. Brian Dunbar, Internet Services Manager at NASA, says it's the eighth significant update for the NASA website since it first launched in 1993.


The new website is part of a larger effort to elevate NASA's digital platforms, including revamping the agency's flagship science websites, adding an on-demand streaming service, and updating the NASA app. NASA had been using Drupal to power NASA.gov, though had been using WordPress for years to power blogs.nasa.gov.


"The NASA website has gotten an refresh and they used WP VIP. Pretty cool and the @lonerockpoint knocked the UX/UI out of the park," posted Juleah Kaliski, a content creator and space communicator a AGILE Space Industries.
Sponsor
20i Managed WordPress Hosting →
Easily deploy and manage blazing-fast sites with integrated staging, backups, CDN, cache & WordPress Manager; no bloaty plug-ins required. Expect more from your WordPress hosting.
In other news
WordPress project
> WordPress 6.4 Beta 2 is now available for testing. According to Automattic-sponsored marketing contributor Reyes Martínez, this release contains more than 50 updates since Beta 1, including 18 tickets for core. Martínez notes that the new Font Library needs more testing and feedback to ensure it's ready for the final 6.4 release, which is scheduled for November 7 (WordPress.org News)


> Sarah Norris, the Core Tech Editor lead for WordPress 6.4, joined WordPress Executive Director Josepha Haden Chomphosy on the WP Briefing podcast to discuss the second release led by an underrepresented gender squad, as well as her two favorite features: the new font library and the newly renamed Block Hook (WP Briefing)


> On this week's Woo BizChat, WordPress Europe organizer Jason Rouet and Jon Ang from the WordCamp Asia organizing team discuss flagship WordCamp sponsorship with hosts Katie Keith and Marcus Burnette. The conversation touches on the impact of sponsorship for businesses, the importance of transparency, and the potential for future changes in sponsorship strategies (Do the Woo) | ICYMI last week, the WordPress Global Sponsorship Program wants to raise the cost of its packages for 2024 by as much as $20,000 to support expanding next gen in-person events (WP Tavern)


> Milana Cap and Aleksandar Predić joined Woo DevChats to discuss the Contributor Orientation Tool, a relatively new feature on WordPress.org that helps users identify which Make team they should join based on their skills and interests (Do the Woo)
WordPress Community
> Automattic recently worked with the Berkman Klein Center for Internet & Society (BKC) to migrate their early 2000s blogging platform—including the Harvard Blogs network—to Pressable. According to CEO Matt Mullenweg, "Much like our recent unveiling of the 100 Year Plan for WordPress.com, the preservation of the Harvard Blogs archive demonstrates Automattic's commitment to protect vital pieces of internet history and culture for generations to come. By preserving these blogs, we hope to inspire future generations of online voices." (ma.tt)


> Siobhan McKeown (COO at Human Made) and Francesca Marano (Director of Engineering Learning and Growth at XWP) joined Michelle Frechette on the Underrepresented in Tech podcast to discuss WP Includes, their new mentorship initiative aimed at increasing the representation of women in WordPress boardrooms and leadership. They explain why it's needed and how it will work (Underrepresented in Tech)


> Freelance web designer Piermario Orecchioni joined Nathan Wrigley on the WP Tavern Jukebox podcast to talk about the moral and legal obligations of making websites available in multiple languages, and ongoing projects being translated, such as Learn WordPress and Oververse (WP Tavern Jukebox)
Business, enterprise & acquisitions
> Awesome Motive has acquired popular gallery plugins Envira Gallery and NextGen Gallery. CEO Syed Balkhi says the deal includes the Soliloquy Slider plugin and Photocrati theme for photographers. Envira Gallery and Soliloquy were created by Awesome Motive partner Thomas Griffin and sold to developer Nathan Singh in 2017. Syed says with Singh now wanting to move on to the next chapter of his life it "felt fitting that we bring Envira Gallery and Soliloquy back home to Awesome Motive." (WPBeginner)


> Developer and writer Eric Karkovack and podcaster Matt Medeiros teamed up this week to announce two new services for product owners. Karkovack has launched WP Product Writeup, a white-label content service providing explainers, user guides, blog posts, and other materials. Medeiros, meanwhile, has launched Launch Services to help business owners get the word out with written content, videos and sponsorships (The WP Minute)


> LearnDash founder Justin Ferriman says it's time for WordPress founders to "wake up" in an open letter to product owners. He says they aren't changing with the market and need to level up their tactics because "WordPress is a cutthroat space." (Justin Ferriman)


> Rymera Web Co. has acquired Visser Labs and all its WooCommerce plugins from the original owner, Michael Visser. Josh Kohlbach, CEO of Rymera, says Visser customers can expect improved support, a revamp of the website, and updates to make the plugins compatible with PHP 8.0+ (Visser)
Products & platforms
> A new open-sourced Gravatar hovercards library is live for users of WordPress.com and Jetpack, and is available to be implemented by anyone on the web. The new, faster library also introduces the ability to attach hovercards to any element, not just avatar images (Gravatar)
Conferences & events
> The second batch of tickets to WordCamp Asia 2023 dropped on October 3. At the time this email was sent, 24 regular tickets were remaining. Meanwhile, organizers still have open calls for sponsors, volunteers, media partners, contributor stories, A/V team crew, Wapuu, and emcees (WordCamp Asia)


> Voting is open for the inaugural Seshies awards, which will be hosted alongside WooSesh this year. There are six award categories and three nominees to pick from each category. Winners will be announced during WooSesh's closing remarks on October 12 (WooSesh)


> Voting is also open for The WP Awards. The third annual awards, run by Davinder Singh Kainth, founder of The WP Weekly, encourages the community to support their favorite WordPress products and companies (TheWPWeekly)
#WPCommunityFeels: Eric Karkovack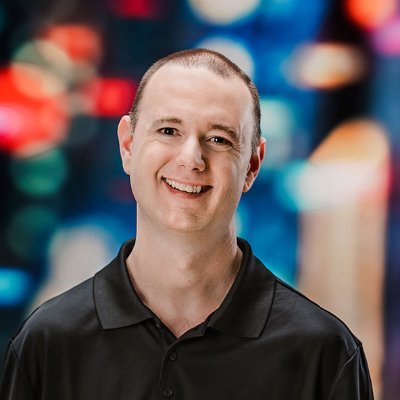 This week, what's inspiring

Eric Karkovack

, freelance web designer, editor/writer for

Speckyboy Design Magazine

and

The WP Minute

.
A podcast worth listening to: I'll be biased and pick The WP Minute! I don't listen to many podcasts because I find them distracting. But I love that The WP Minute offers useful content in quick bites. You don't need to invest a lot of time to be informed.


A concept worth understanding: You don't need to know everything. There are so many new technologies for web developers. And there can be pressure to adapt. Focus on what's relevant to you and the projects you work on. If something can help you level up, go for it. Otherwise, it's OK to move along.


A Twitter account worth following: It's difficult to pick just one person. But I'll mention Aurooba Ahmed (@aurooba). She's a brilliant developer and is always creating something cool.


An article worth reading: I recently enjoyed Post-WordCamp Emotions by Michelle Frechette. It chronicles the inevitable letdown after an event like WordCamp US. But it could also apply to other big moments.


A habit worth forming: Go outside several times a day. Sitting at your desk for long periods isn't healthy. Getting a bit of fresh air is an opportunity for a mental reset. I like to spend a few minutes watching the birds at my feeder. It brings some calm into a chaotic day at work.
Together with GoDaddy Pro
Exploring WordPress Playground with Bud Kraus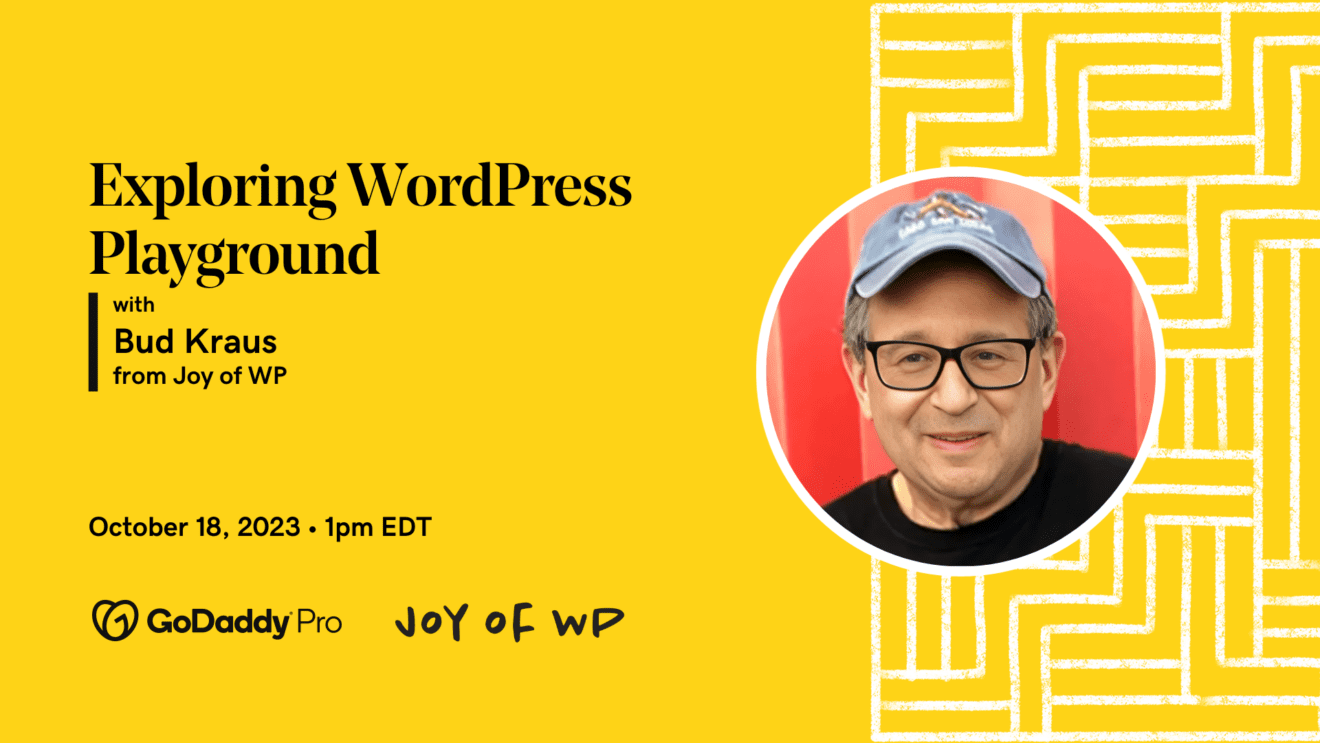 WordPress Playground is one of the shiny new toys in the WP toy box. But this is hardly a toy. WordPress Playground gives you the ability to create a website right inside of your browser. No need for a server, PHP or MySQL thanks to cutting-edge browser technology.
In this demonstration, Bud Kraus joins the GoDaddy meetup to explore the growing uses of the Playground from a developer tool to a quick learning environment. And we will show the various storage modes available in WordPress Playground.
Come and see something that is pure magic!
This free virtual event is presented by
GoDaddy Pro
and will take place on Wednesday, October 18, 2023 at 1pm EDT.
Meanwhile...
The Repository is a weekly email for the WordPress community by Rae Morey. Also on our team: proofreader Laura Nelson and columnist Jonathan Wold (who'll be returning soon, stay tuned!). Thank you to Kinsta, our web hosting sponsor, and MailPoet, our email sponsor.
Send your feedback to

[email protected]

and help us provide high-quality news written entirely by humans that matters to the WordPress community.