Happy Friday! It's October 20 and we're back after a relaxing week off. This week we're covering the State of the Word, WordPress 6.4 RC1, WordPress.org's new showcase, WooSesh 2023, and more.
First time reading? Sign up here. Got an opinion? Send your thoughts, feelings and news tips to

[email protected]

.
This week in WordPress
1. State of the Word to be live-streamed from Spain
"This change may be a deliberate recognition of the majority (51.4%) of WordPress users who run the software in a non-English language," writes Gooding. "WordPress adoption has the most potential for growth in emerging markets and locales where Spanish, Arabic, and Chinese languages are spoken."


In his Save the Date post at WordPress News, Automattic-sponsored marketing contributor Dan Soschin says details, including how to get a ticket to the in-person event, the live stream link, and information on how to submit questions for the Q&A, will be published in November.
2. WordPress 6.4 RC1 ready for testing
More from WP Tavern's Sarah Gooding: WordPress 6.4 Release Candidate 1 was released this week. Developer notes have started rolling out on WordPress.org with details on technical improvements in the upcoming release – block hooks for dynamic blocks, improvements to template loading, changes to attachment pages, and more.


Automattic-sponsored all-round contributor Anne McCarthy has published a 5,000-word Source of Truth for WordPress 6.4. As the Gutenberg Times' Birgit Pauli-Haack explains, "It takes a deep dive into all the nooks and crannies of the new version, in more detail, than you'd ever wanted to know. The good part is that it tags each feature for the various user groups."


One of the most anticipated features in WordPress 6.4 will be the multipurpose Twenty Twenty-Four default theme, but sans the font management feature many folks were looking forward to (it's been punted to WordPress 6.5). However, as Matt Medeiros notes at The WP Minute, "Fret not, if you're running the standalone Gutenberg plugin, it's there."


WordPress 6.4 RC2 is expected next week. WordPress 6.4 – the second major release led by an underrepresented gender squad – is on track to be released on November 7.
3. WordPress.org unveils new block-powered Showcase
WordPress.org's new block-powered Showcase page launched this week as part of a year-long collaboration between the Design, Marketing, and Meta teams, Sarah Gooding also reports at WP Tavern. The redesign is part of an ongoing visual refresh of WordPress.org and comes two months after new designs were launched for the homepage and Download page.


The showcase features 101 websites, including some of the best WordPress-powered sites on the web: Meta Newsroom, Harvard University, Rolling Stone, Usain Bolt, The White House, and the new NASA website.


Gooding notes that "The updated showcase is an invaluable resource for agencies and freelancers who are building sites for clients and need to demonstrate the capabilities of WordPress to scale and serve any industry." And as Automattic-sponsored meta contributor Nick Diego says in his announcement at Make WordPress.org, "The Showcase should be instrumental in answering the question, "Why WordPress?'"
4. WooSesh 2023: WooCommerce Highlights and Seshies Awards Roundup
The virtual event kicked off with WooCommerce CEO Paul Maiorana's annual State of the Woo address, which included stats on WooCommerce's growth (33% of the top 1 million online stores are powered by WooCommerce), e-commerce trends the company is watching (including the expansion of chatbots, on-site search, and AR), insights from WooExperts, and milestones for Woo Express, the all-in-one WooCommerce plan hosted on WordPress.com.


In his State of the Woo and the Seshies recap, Do the Woo's Bob Dunn writes, "What I love about the State of the Woo each year is that all of us grind along during the 12 months, and yes, we are enjoying the bits and pieces that have transpired. But this shows us just how far along the team at Woo has progressed and to be honest, I feel it's always an eye opener."


The event concluded with the first-ever Seshies Awards: Do the Woo won Advocate of the Year, Iconic founder James Kemp won Developer of the Year, WooCommerce Product Options won Extension of the Year, Maksimer won Agency of the Year, Barn2 won Store of the Year, and SimpleDose won the Innovation Award.


Meanwhile, props to WooSesh event producer Brian Richards: "You know how you can *feel* people's energy? ... I don't know if there is a person with better energy than my friend @rzen. He's just the most wonderful human, and he's in the middle of putting on the most wonderful virtual conference (@WooSesh) and I just couldn't possibly be prouder of him as a human," posted Zao founder Justin Sainton.
Sponsor
20i Managed WordPress Hosting →
Easily deploy and manage blazing-fast sites with integrated staging, backups, CDN, cache & WordPress Manager; no bloaty plug-ins required. Expect more from your WordPress hosting.
In other news
WordPress project
> Gutenberg 16.8 was released last week with improvements to existing blocks and some experiments that lay the foundation for Collaboration, the third phase of the Gutenberg roadmap (WP Tavern)


> The WordPress Photos Directory crossed a major milestone, surpassing 10,000 photos (WP Tavern)


> The WordPress Support Team published new guidelines. Contributor Marius Jensen, Head of Engineering at Dekode, says they've been "simplified, reducing the size and mental load of reading them for end users substantially, while also removing any outdated sections that are no longer relevant." (Make WordPress Support)


> The WordPress Playground's WordPress Core PR previewer is now live. WP Tavern's Sarah Gooding says testing pull requests is one of the most exciting use cases for the experimental project (WP Tavern)
WordPress Community
> Some movement in the WordPress space: Kathy Zant is leaving Liquid Web/StellarWP, but says she won't be leaving the Kadence community (X) | Jonny Harris is leaving XWP, but not WordPress (Spaced Monkey) | Web accessibility specialist Rian Rietveld is leaving Level Level after 5 years to work for himself (LinkedIn)


> Michelle Frechette, known for her selfie challenges at WordCamps, raised $1,250 for Big Orange Heart at WordCamp Asia 2023 and WordCamp Phoenix 2023, and raised a further $4,250 at WordCamp Europe 2023 and WordCamp US 2023 (Post Status)


> Birgit Olzem and Jill Binder joined the WP Tavern Jukebox podcast to discuss their efforts to create a more global and inclusive WordPress ecosystem. Olzem recently proposed the formation of a WordPress DEIB team, and Binder leads the Diverse Speaker Training Group within the WordPress Community Team (WP Tavern)
WordPress & AI
> Aaron Edwards, creator of DocsBot and Imajinn, joined The WP Minute+ for what Matt Medeiros describes as an "AI therapy session." Edwards shares his insights on working with chatbots, his typical customers, and selling to enterprise organizations (The WP Minute+)
Business, enterprise & acquisitions
> Sarah Gooding interviewed J.J. Toothman, President of Lone Rock Point, the agency that led the multi-million dollar 18-month redevelopment of the NASA website, about why the space agency chose WordPress to replace its existing Drupal set-up and how the block editor is supporting 400 content authors and editors (WP Tavern)


> The biggest enterprise agencies in WordPress – Alley, bigbite, The Code Collective, Crowd Favorite, Inpsyde, Human Made, Reaktiv, rtCamp, WebDevStudios, XWP, and 10up – have launched a survey that will inform an upcoming report on how enterprise brands around the world are using WordPress (soewp.com)


> iThemes is now officially SolidWP. Matt Cromwell, Senior Director of Customer Experience at StellarWP, announced the rebranding is now complete, with the company's core products also getting new names: Solid Security, Solid Backup, and Solid Central (SolidWP)


> "Lesley Sim's journey from a WordPress newbie to building Newsletter Glue showcases the entrepreneurial spirit and adaptability required for success in the WordPress community," writes Remkus de Vries in the show notes for the latest episode of his Within WordPress podcast (Remkus de Vries)
Products & platforms
> Kinsta has launched free static site hosting for up to 100 websites, including WordPress. Sarah Gooding reports the hosting company is making a strong entrance into the market with a free tier that directly competes with established solutions from Vercel, Netlify, and GitHub Pages (WP Tavern)


> WordPress.com has added support for ActivityPub, allowing users to join the fediverse from their sites and interact with content across platforms like Mastodon (WP Tavern) | Automattic's Matthias Pfefferle, the open web lead at Automattic and creator of the ActivityPub plugin, discussed the fediverse on Press This (Torque)


> Several milestones in the WordPress space: LifterLMS founder and CEO Chris Badgett says he's "Humbled. Grateful. Stoked for the future." in a post marking 9 years since the LMS plugin launched (X) | Scott Kingsley Clark and Matt Gibbs recently celebrated 15 years since releasing the Pods framework for creating custom post types and fields (Pods) | Sagar Patel and the team behind The Plus Addons for Elementor marked 100,000 active installations last week (The Plus) | Vikas Singhal crossed 10,000 active installations for his single block plugin, Gutena Forms (X)


> Yoast is expediting plans to sunset wpSEO after developer Torsten Landsiedel posted about the plugin, and how it's using a modified version of the WordPress logo that violates the WordPress Foundation's trademark (X)
Conferences, awards & events
> Voting is now open for the annual WP Awards. The awards celebrate the WordPress community's favorite plugins, themes, and services. Voting closes on November 30 (TheWPWeekly)


> Voting is also open for the annual WP Builds WordPress Awards. Nominate yourself or someone in the community and make a donation, with all proceeds going to the WP Community Collective (WP Builds)


> Elementor has postposed DreamWeb, the Israeli company's first-ever conference, which was scheduled for November 2 in Berlin, Germany. A new date is yet to be announced (Post Status Slack)


> WordCamp Asia is seeking expressions of interest from teams interested in hosting the 2025 flagship event. The next host city will be announced at WordCamp Asia 2024 in Taipei, Taiwan (WordCamp Asia)
#WPCommunityFeels: Kevin Ohashi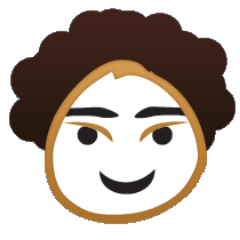 This week, what's inspiring

Kevin Ohashi

, founder of

Review Signal

and publisher of

WordPress Hosting Performance Benchmarks

.

A podcast worth listening to: Instead of a podcast, I am choosing a newsletter worth reading – BIG by Matt Stoller. It's primarily about monopolies and the policies and politics of them. It's illuminating to see how big a role they've played in shaping our lives, pretty much always for a worse outcome.


A concept worth understanding: I will go back to the basics. The Scientific Method is such a foundational concept that I think many people forget or don't think about. If you are doing any kind of research, study, or analysis it's so important to do it correctly, otherwise, the results could be meaningless.


An X account worth following: I'll be honest, my activity has dwindled post-Elon and I spend more time in other communities on Slack, Discord and Facebook.


A habit worth forming: Stay curious. Saying "I don't know" isn't a weakness. It's an opportunity.
Together with GoDaddy Pro
Come See GoDaddy at WordCamp San Jose!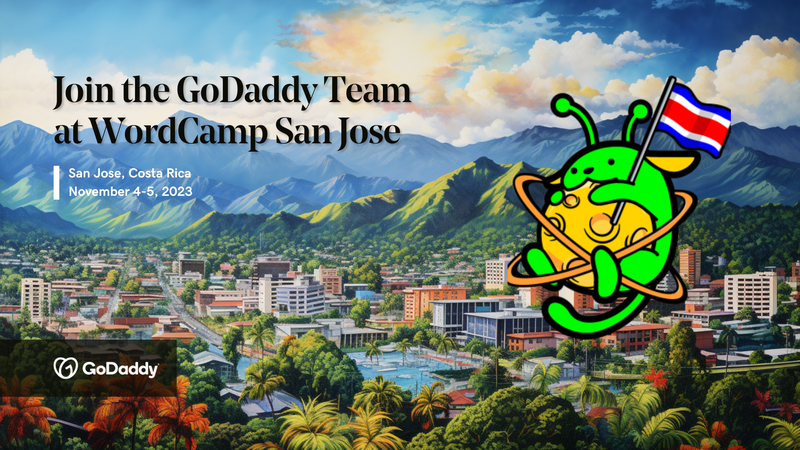 We're thrilled that GoDaddy will be among the proud sponsors of WordCamp San José 2023! This event, set on November 4 & 5 in beautiful San José, Costa Rica, is a haven for WordPress enthusiasts, developers, and marketers alike. It's a fantastic opportunity to learn, share knowledge, and network with the vibrant WordPress community.


We invite you to explore all the enriching sessions and activities that WordCamp San José has in store. Whether you're keen on honing your development skills, learning about the latest in design and accessibility, or simply looking to connect with like-minded individuals, there's something for everyone.


Don't forget to swing by the GoDaddy booth! Our team is eager to engage with you, share insights, and discuss how our hosting solutions can empower your WordPress projects. It's also a chance to grab some cool GoDaddy swag! We're looking forward to meeting you and contributing to an event full of learning, sharing, and growing together.


Meanwhile...
The Repository is a weekly email for the WordPress community by Rae Morey. Also on our team: proofreader Laura Nelson and columnist Jonathan Wold (who'll be returning soon, stay tuned!). Thank you to Kinsta, our web hosting sponsor, and MailPoet, our email sponsor.
Send your feedback to

[email protected]

and help us provide high-quality news written entirely by humans that matters to the WordPress community.