Happy Friday! It's October 27 and we're covering Automattic's latest acquisition, WordPress 6.4 RC2, the Ollie block theme's new companion plugin, and more.
First time reading? Sign up here. Got an opinion? Send your thoughts, feelings and news tips to

[email protected]

.
This week in WordPress
1. Automattic sets sights on unified messaging with $50 million Texts.com deal
Kicking off with news that's not really WordPress-related so much as Automattic-related: WordPress.com owner buys all-in-one messaging app Texts.com for $50M. Sarah Perez at TechCrunch reports Texts brings all the popular messaging apps together in a single dashboard, including iMessage, Slack, WhatsApp, Instagram, Telegram, Messenger, LinkedIn, Signal, Discord and X, with plans for more.


Also, as Mullenweg told The Verge's editor-at-large, David Pierce, "I like to pick areas I feel are so fundamental to the human condition that I can work on this the rest of my life," he says. "Self-publishing, commerce, and messaging covers a good chunk of all human activity, and they're also three areas where I think an open-source solution is necessary for the long term."


In conversation with Post Status Slack members on Wednesday about the acquisition, Mullenweg posted, "really excited to bring some of the WordPress approach to the messaging space."


Texts founder Kishan Bagaria has joined Automattic as the new Head of Messaging. According to Sarah Gooding at WP Tavern, the company is currently testing an iOS beta with a subset of users, and Android support is on the roadmap.


"So happy for Kishan Bagaria and the Texts gang to join forces with the peeps behind legendary companies like WordPress, Tumblr, and co," posted Viet Le from La Famiglia VC, an investor in Texts. "Can't wait for what's to come and to continue to support - Kishan is a rockstar, and Texts is literally a lifesaver for me."


"the cat's out of the bag!! im so proud to be leading the Texts iOS team at @automattic. something great is in the works :)" posted developer Kabir Oberai, who developed the Texts iOS app MVP and is now working at Automattic.
2. WordPress 6.4 RC2 now available, and what lies ahead?
WordPress 6.4 RC2 is out, and "it's feeling like a bit of a calm before the storm," writes Matt Medeiros at The WP Minute, who says a lot is riding on the upcoming major release.


"While I'm bullish on where WordPress is headed, its importance in the open source publishing ecosystem, what I'm getting at is: Yeah WordPress 6.4 is important for a lot of reasons," he writes. "Reasons I don't think developers and contributors are really thinking about. Iterate and build a better version than the last: Yes. Fully comprehend the WordPress Professional market and the perception of WordPress to the enduser? I'm not so sure."


Meanwhile, the WordPress 6.4 Field Guide was also published this week, and as Sarah Gooding at WP Tavern writes, it's lengthy. For developers, it collates all the technical notes for important changes, including improvements to template loading, new option functions, image loading optimization enhancements, up to the HTML API, and the framework for storing revisions of post meta.


Sponsor
20i Managed WordPress Hosting →
Easily deploy and manage blazing-fast sites with integrated staging, backups, CDN, cache & WordPress Manager; no bloaty plug-ins required. Expect more from your WordPress hosting.
In other news
WordPress project
> Gutenberg 16.9 was released this week and features the ability to rename blocks and patterns (and duplicate the latter) (Make WordPress Core)


> Marcus Burnette, a developer and Senior Marketing Specialist at GoDaddy, has proposed adding opt-in live previews to the plugin directory and letting developers use either WordPress Playground or link to an external demo site (Make WordPress.org)
Business, enterprise & acquisitions
> Cristian Raiber and the team at WPChill have acquired ImageSEO, an image SEO optimization plugin, from WP Umbrella. According to Raiber, "This will be our first SaaS venture, and I'm over the moon excited (and have BIG plans) (X)


> Jake Goldman, President and founder of 10up, joined the WordPress Jukebox podcast to talk about his agency's merger with Fueled, his personal journey as a leader, and the role of AI in the future of WordPress (WP Tavern Jukebox)


> The latest episode of The WP Minute+ features LearnDash founder Justin Ferriman who shares his story of reinvention, lessons learned from failure, and the importance of playing to your strengths as an entrepreneur (The WP Minute)


> In the latest episode of Woo Product Chat, Omnisend founder Rytis Lauris shares his journey from studying political science to entering the tech world, and how his company evolved from a digital marketing agency to a marketing automation tool (Do the Woo)
Products, platforms & plugins
> The Ollie block theme, created by developers Mike McAlister and Patrick Posner, now has a companion plugin available called Ollie Dash. The theme made headlines earlier this month after a contentious WordPress.org review process led its authors to remove its innovative onboarding features. Ollie was approved for WordPress.org but without the time-saving onboarding features its authors initially hoped to include (WP Tavern)


> CodeWP has launched a big update to its AI-powered coding and chat platform, offering conversational coding and improved WordPress-specific AI (CodeWP)


> The team behind InstaWP, a one-click WordPress sandbox launcher, last week marked 500k+ sites created using the platform (X)
Conferences, awards & events
> Sarah Gooding covered how the Israel-Hamas conflict is impacting Elementor's Israeli team following news the company has postponed its DreamWeb event indefinitely (WP Tavern)


> WordCamp Lahore 2023 organizers are looking for speakers and sponsors for the event, which is scheduled for December 10 (WordCamp Central)
Security
> The developers behind the LiteSpeed Cache plugin, used on more than four million WordPress sites, have patched an XSS vulnerability in version 5.7 (WP Tavern)


> Cloudways has launched a vulnerability scanner for its customers powered by Patchstack. According to Patchstack's Head of Marketing, Mart Virkus, "the partnership highlights a big mindset shift happening in the WordPress ecosystem, with more companies thinking about security proactively rather than reactively." (Cloudways | Patchstack)
#WPCommunityFeels: Bob Dunn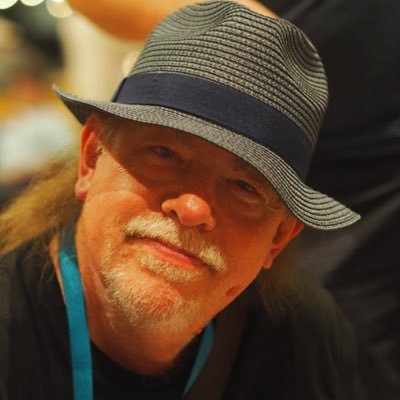 This week, what's inspiring Bob "BobWP" Dunn, founder of the Do the Woo podcast hub.
A podcast worth listening to: I follow several WordPress news podcasts but my favorite is

This Week in WordPress

by WP Builds. What stands out is the different voices who contribute their insights each and every week. Variety is the spice of life, right? Plus some good laughs thrown in.


A concept worth understanding: Elevating voices. There are so many people in this world who have amazing stories, incredible insights and experiences to share. There are plenty of others we hear over and over, but the idea of making room for new voices is what will make this world go round.


A Twitter account worth following: Katie Keith from Barn2 Plugins (

@KatieKeithBarn2

). She takes the time to start some very interesting conversations centered around running a WordPress business, all with modesty about her own success.


A habit worth forming: Listen. And listen a lot. You don't always need to open your mouth or add to the conversation. My best experiences have come from truly listening to others.
Together with GoDaddy Pro
GoDaddy Managed WordPress: Setting new standards in performance & uptime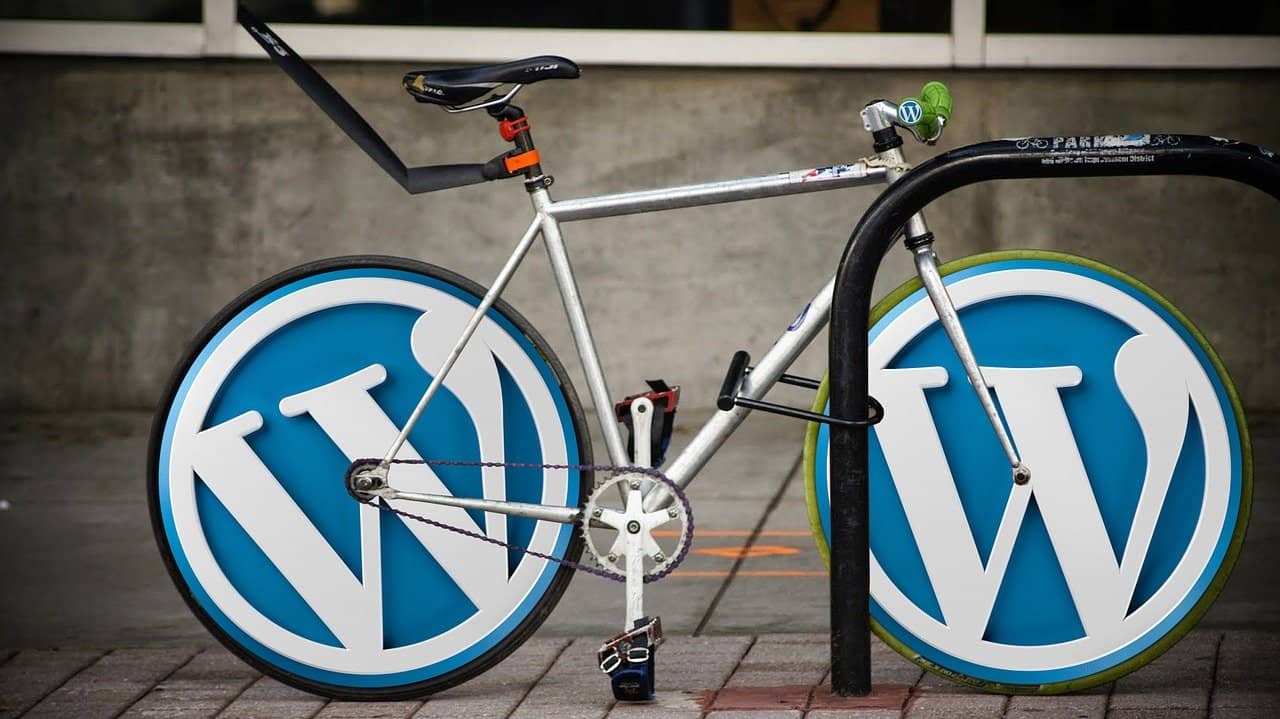 GoDaddy has enhanced its Managed WordPress hosting platform by launching new features and significantly improving performance and reliability. This was achieved through integrating a global Cloudflare CDN, utilizing the latest server hardware on NVMe SSDs, and introducing innovative AI-based features along with a WordPress-optimized hosting stack.


These advancements have positioned GoDaddy as an industry leader in managed WordPress hosting performance and uptime, both crucial for user experience, conversion rates, and SEO.


Dive deeper into the article to explore the substantial strides GoDaddy has made in the Managed WordPress hosting realm, and understand how these advancements could significantly benefit your online presence.


Meanwhile...
The Repository is a weekly email for the WordPress community by Rae Morey. Also on our team: proofreader Laura Nelson and columnist Jonathan Wold (who'll be returning soon, stay tuned!). Thank you to Kinsta, our web hosting sponsor, and MailPoet, our email sponsor.
Send your feedback to

[email protected]

and help us provide high-quality news written entirely by humans that matters to the WordPress community.