Happy Friday and happy birthday to us! The Repository is celebrating four years of bringing you WordPress news 🥳 It's November 10 and we're covering WordPress 6.4, the cURL bug, major release timing for 2024, and more.
Heads up: The Repository has a new website powered by Twenty Twenty-Four 🎉 We've launched a self-serve ad booking system with new advertising options for 2024. If you have a small business, check out our new classifieds ad options.
First time reading? Sign up here. Got an opinion? Send your thoughts, feelings and news tips to

[email protected]

. Want to nominate someone for #WPCommunityFeels? Reply to this email and let us know.
This week in WordPress
1. WordPress 6.4 hailed as "one of the most important releases for WordPress"
For the first time in four years, we're quoting our publisher
Rae Morey
, who
posted
yesterday: "Holy crap, WordPress 6.4 and Twenty Twenty-Four are a match made in heaven! 😍 Props to everyone who contributed. Saying goodbye to my page builder 👏🏼💯"
WordPress 6.4 "Shirley"
was released Tuesday with the highly anticipated Twenty Twenty-Four default theme. As
WordPress
Executive Director
Josepha Haden Chomphosy
says in her announcement, "Many of the features and enhancements in WordPress 6.4 fall in the 'small but mighty' category," and "… these updates help content creators and site developers alike save time and effort while delivering the high value, low hassle WordPress experience the world has grown to expect."
At
The WP Minute
, Publisher
Matt Medeiros
says WordPress 6.4 is
"one of the most important releases for WordPress."
He praises what he sees as an "Apple" approach to releasing new versions of WordPress: "Meaning, just like iPhones and MacBooks, updates are iterative and not groundbreaking at every release. I see WordPress settling into a similar feature/update cycle similar to Cupertino. So when I say it's important, I mean, will this next year of development, building off 6.4, continue to bring WordPress into the future?"
WordPress 6.4 was delivered by
WordPress's
second-ever underrepresented gender release squad. More than 600 people from 56 countries contributed to the release. And as
10up
-sponsored contributor
Peter Wilson
posted
, "WordPress 6.4 includes the work of 170 new contributors. In the six hours since it was released, their work has been downloaded over six and a half million times. It's a pretty mind blowing first-time experience and why I find it special to give someone their first props."
The sentiment's not lost on
Francesca Marano
,
XWP's
Director of Engineering Learning and Growth, who
posted
, "The day after a WordPress release is my favourite. So many people are tweeting about their contribution! Whether you opened a ticket on Trac, worked on collateral material, or shepherded a new feature, YOU are making the open web! Congratulations to everyone!"
2. WordPress 6.4.1 quickly released to fix hosting woes caused by cURL bug
"Well, that #WordPress 6.4.1 maintenance release rolled out rather quickly 😬👍,"
posted
SRH Design's
Simon Harper
, referring to the news that overshadowed this week's WordPress 6.4 release.
Sarah Gooding
at
WP Tavern
has the story:
WordPress 6.4.1 Fixes a Critical cURL/Requests Bug
.
As Gooding writes, hosting companies began reporting the widespread impact of the bug shortly after WordPress 6.4 was released, raising concerns that a change in the Requests library was leading to problems with updates on servers running older versions of cURL.
On
X
, attention quickly turned to why hosts were running old versions known to have security issues. "My question: is this not the responsibility of the web hosts? I wouldn't expect users to know, or care, what version of curl is installed, and rather it should be pointed out to web hosts that running a 10 year old version of something is probably __doing_it_wrong()…"
posted
Jonathan Bossenger
, an
Automattic
-sponsored training contributor.
Automattic
-owned host
Pressable
took the opportunity to
dig at their competitors
: "For those wondering if their
Pressable
sites are impacted by the recent cURL bug in WordPress 6.4: You're safe. We don't run ancient, security compromised versions of cURL from 2013."
At
WP Tavern
,
Nexcess
Product Manager
Tiffany Bridge
was on the defense,
pointing out
that it's common for enterprise-level hosting companies to intentionally run older versions of
Linux
because they are stable and predictable, but it means they often have older versions of packages, including cURL.
Long-time core contributor
John Blackbourn
, Principal Web Engineer at
Human Made
,
posted
, "Well it looks like the next outreach program that the
WordPress
community needs to do is to get Curl updated everywhere. Users running e-commerce sites who update their production site to WordPress 6.4 on the day of release but are running a decade-old version of Curl? Yowzers."
3. Three major releases proposed for 2024 roadmap
There will be
three major releases of WordPress in 2024
, including one allowing contributors to focus on maintenance and general polish, according to a proposal published by WordPress Executive Director
Josepha Haden Chomphosy
this week.
Haden Chomphosy's schedule has WordPress 6.5 scheduled for release on 26 March, WordPress 6.5 on 16 July, and WordPress 6.7 on 5 November.
Given the general focus for 2024 will be completing the third phase of the Gutenberg project, she says "I expect that 6.5 and 6.7 will be focused on those collaborative features. I would like to propose that 6.6 be held specifically for maintenance and general polish of the software (as was wished for earlier this year)."
Business Spotlight: ClickWhale
With ClickWhale and WordPress, you can easily create your own bio link page to share your most important links, connect to social media and grow your following. Everything in one place and self-hosted!
In other news
WordPress community
> Topher DeRosia
, who recently launched Media Forge Productions, explains how he tells friends and family what he does with WordPress (
Do the Woo
)
> Yumi Nishioka
, the recipient of the 2023 Kim Parsell Memorial Scholarship, shares her WordPress journey, including starting the Gutenberg Freaks study group (
Hostinger
)
> Extending on her recent opinion pieces
at Post Status, investor Marieke van de Rakt talks about the growing divide between those who prioritize community-oriented contributions and those driven by commercial interests (
WP Tavern Jukebox
)
Business, enterprise & acquisitions
> Brainstorm Force
, the company behind the hugely popular Astra theme, has invested in LatePoint, a booking plugin used by over 21,000 businesses (
Astra
)
> In her latest column
, investor Marieke van de Rakt says it's a valid choice for businesses not to offer a free version of their plugin—but choosing not to contribute to the WordPress project at all is not (
Post Status
)
> Solopreneur Jack Kitterhing
has acquired
kb-support.com
, a WordPress helpdesk and knowledge base plugin. On X, Kitterhing hinted at starting a company after also recently buying the WP SMTP and Check & Log Email plugins (
X
)
> Matt Mullenweg says Tumblr has been "burning" cash
since Automattic acquired the social platform in 2019. Responding to a leaked P2 post revealing plans to move the majority of the 139 people working on Tumblr to other divisions within
Automattic, Mullenweg says: "We are shifting from the mode of 'surging' on Tumblr with tons of people to get it to exciting growth, to working on how we can run Tumblr in the most smooth and efficient manner." (
Tumblr
)
Products, platforms & plugins
> Jetpack 12.8 was released this week
, introducing Jetpack Creator. The new product targets the creator economy—users who want to monetize their content and subscribers by offering e-books, courses, paid newsletters, advertising, and paywalled access (
WP Tavern
)
> Stackable founder Benjamin Intal has figured out a way to estimate the active install count for plugins hosted at WordPress.org using the 'Popular' plugins page (X)
> SliceWP creator Mihai Iova
(sarcastically) posted that he'd "made it" after discovering his affiliates plugin on several nulled sites, prompting Passster's Patrick Posner to share how he deals with users searching for rip-offs (
X
)
> Adam Schweigert
, an independent media and technology consultant, has released Newspack Plugin Update Checker to help self-hosted Newspack users keep their plugins up-to-date from GitHub (
WP Tavern
)
> Elegant Themes founder and CEO Nick Roach
says his team is "within striking distance" of releasing the Divi 5 public alpha in Q1 2024 (
Elegant Themes
)
Conferences, awards & events
> The second-ever WP-CLI Hack Day
kicks off today (Friday, 10 November at 8 am UTC). Automattic-sponsored WP-CLI contributor Daniel Bachhuber says the goal is to finish the day with 20 pull requests merged during the event (WP-CLI)
Together with GoDaddy Pro
GoDaddy Managed WordPress: Setting new standards in performance & uptime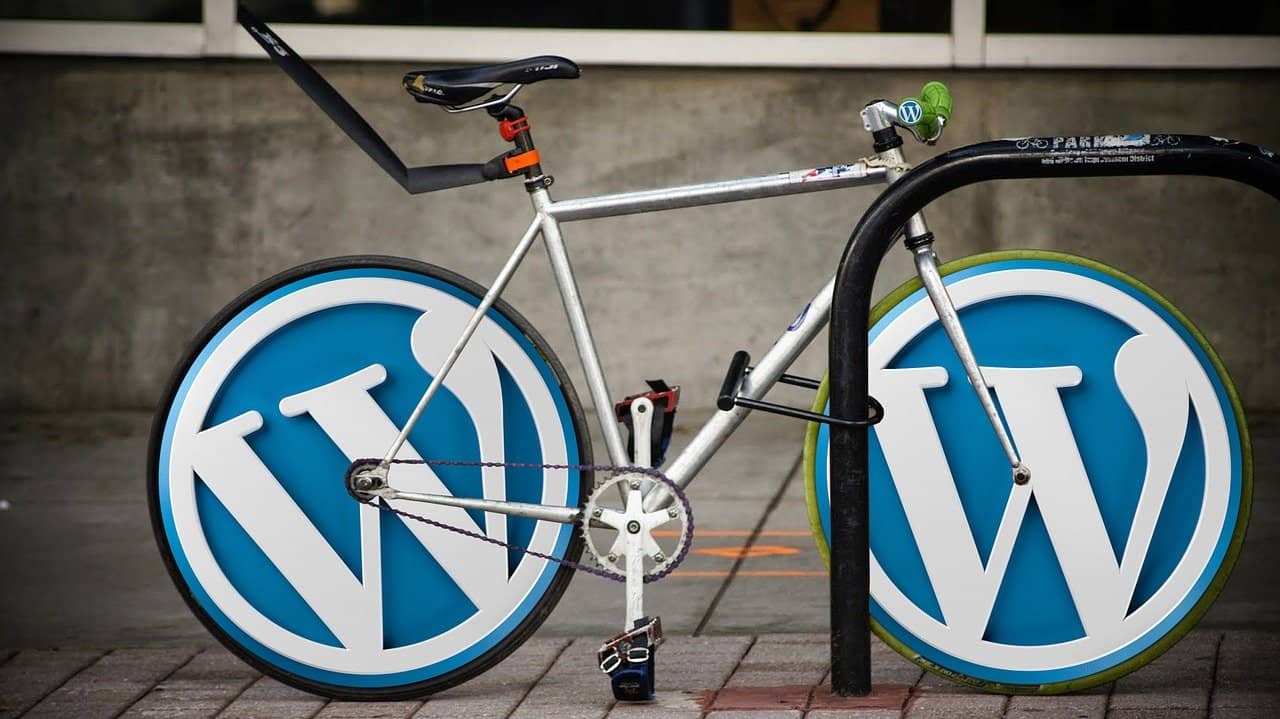 GoDaddy has enhanced its managed WordPress hosting platform by launching new features and significantly improving performance and reliability. This was achieved through integrating a global Cloudflare CDN, utilizing the latest server hardware on NVMe SSDs, and introducing innovative AI-based features along with a WordPress-optimized hosting stack.


These advancements have positioned GoDaddy as an industry leader in managed WordPress hosting performance and uptime, both crucial for user experience, conversion rates, and SEO.


Dive deeper into the article to explore the substantial strides GoDaddy has made in the managed WordPress hosting realm, and understand how these advancements could significantly benefit your online presence.


Meanwhile...
Editor's note: This section will feature a BFCM takeover over the next two weeks. Enjoy!
The Repository is a weekly email for the WordPress community by Rae Morey. Also on our team: proofreader Laura Nelson and columnist Jonathan Wold (who'll be returning soon, stay tuned!). Thank you to Kinsta, our web hosting sponsor, and MailPoet, our email sponsor.
Send your feedback to

[email protected]

and help us provide high-quality news written entirely by humans that matters to the WordPress community.