This week in WordPress
This is the final issue of The Repository for 2020. Whether you've just subscribed or you've been with us since the beginning, thank you for reading our newsletter. It's been a labour of love this year, I can tell you!


We'll be back on 8 January with more WordPress news and views. Until then, happy holidays! Stay safe, and as they say in 2020, stay positive and test negative.


- Rae and The Repository team
State of the Word 2020: FSE, multilingual and extra polish
This year has been… a lot. But also one of many firsts: the first time WordPress has cracked 39% market share, the first release squad led by women and non-binary folks, and yesterday, the first virtual State of the Word.


As well as highlighting the three major releases that were shipped in 2020, Matt pointed to WordPress's phenomenal growth. Its market share increased 5% just this year, which Matt attributed to three factors: the lockdown, e-commerce, and economic uncertainty.
Sarah notes that during the hour-long Q&A that followed the keynote address, questions about multilingual capabilities dominated, underscoring the fact that WordPress is "undeniably a global community." WordPress is "two years into a 10-year project" with Gutenberg, with good chunks of phase 1 (easier editing with the block editor) and phase 2 (FSE, block patterns, block directory, block-based themes) done. While many are anxious for multilingual to be a priority now, it is earmarked for phase 4 on

the roadmap

after collaboration features are added to WordPress.


In what Sarah describes as "the most candid explanation thus far for why multilingual capabilities fall further down the the list of priorities," Matt

explains

: "If we don't get phase 1 and phase 2 to be the best experiences in the world for editing bar none, of any open source or proprietary competitors or builders, phase 3 and 4 just won't matter because WordPress won't be relevant a decade from now. I do believe that is the most important problem we're facing. I don't want to dilute the core contributors' focus away from the initial phases of Gutenberg because that's how important I think they are."


There's more to unpack from the State of the Word. ICYMI, the full

keynote address

and

Q&A

are at

WordPress.tv

. And WordPress developer and organizer David Bisset tweets

his take

: "Virtual #SOTW concludes. Initial thoughts: 🤔 Less @photomatt presenting. 👍 Questions prepared (and edited). 👍 More polished answers. 👍 More Q&A. 👍 Length similar to #WCUS version.

🤔

Polished pre recorded videos miss a certain unpredictable quality."
Learn WordPress launched
"People ask me all the time how they can start to learn WordPress, and do I know of any good resources as a start. Well I'm excited that now that the new Learn WordPress site has launched, I do!"

tweets

Strattic CEO and co-founder Miriam Schwab. She links to

Learn WordPress

, WordPress.org's new educational resource for first-time bloggers through to seasoned developers. It offers free courses, workshops, lesson plans, and discussion groups.


Sarah Gooding at WPTavern reports that after a successful beta launch in August, the

Learn WordPress platform launched to the public this week

. Traditionally, opportunities to learn WordPress have been in person at Meetups and WordCamps. Learn WordPress allows users from anywhere to connect and learn virtually during a time when large gatherings have been put on hold due to the pandemic.


"

🎓

The new Learn WordPress platform is built to give beginners an easy start, for experienced developers to share their knowledge in the format of workshops, and for trainers to get started quickly and improve programs with carefully designed lesson plans by experienced teachers,"

tweets

full stack developer and WordPress Marketing Team contributor Olga Gleckler.
Jill Binder featured for diverse speaking training work
In an interview with Allie Nimmons of WP Buffs, the Speaker Training Lead tells the story of how in 2013, she felt defeated when only 7 of 52 speaker applications for WordCamp Vancouver were from women and other underrepresented groups. A post-event brainstorming session turned into a four-hour workshop and Jill's full-time career.


"Three years ago today, after a life-changing conversation with @andmiddleton at WordCamp Seattle 2017, I officially launched the #WordPress #Diverse Speaker Training group (#WPDiversity). What a wild ride! [Thread]," Jill

tweets

, sharing her achievements.


"Her series of Diverse Speaker Workshops, in partnership with Automattic, are an important effort to bring more support and mentorship to people who may not feel equipped, prepared, or qualified to speak at WordPress events," says Allie.
FSE outreach program launching next week
Core contributor and Automattic developer relations wrangle Anne McCarthy says people who build WordPress sites, manage or maintain WordPress sites, or publish content using WordPress are encouraged to join the project, with feedback to be integrated into future Gutenberg releases.


The announcement comes after Matías Ventura, Lead Architect of the Gutenberg project, published a

recap of the FSE project

and what needs to happen to bring the project to fruition.


"Right now, the Site Editor can sometimes be a painful user experience. While it is already possible to put together some interesting layouts, at least as a labor of love, there are many missing pieces. Workflows are odd. Expected features for a design tool are nowhere to be found... The Site Editor is not production-ready yet, but it is time to get serious about testing and feedback," says WPTavern's Justin Tadlock in

Help Steer the Future of WordPress via the FSE Outreach Program

.
Behind the scenes: Dan Maby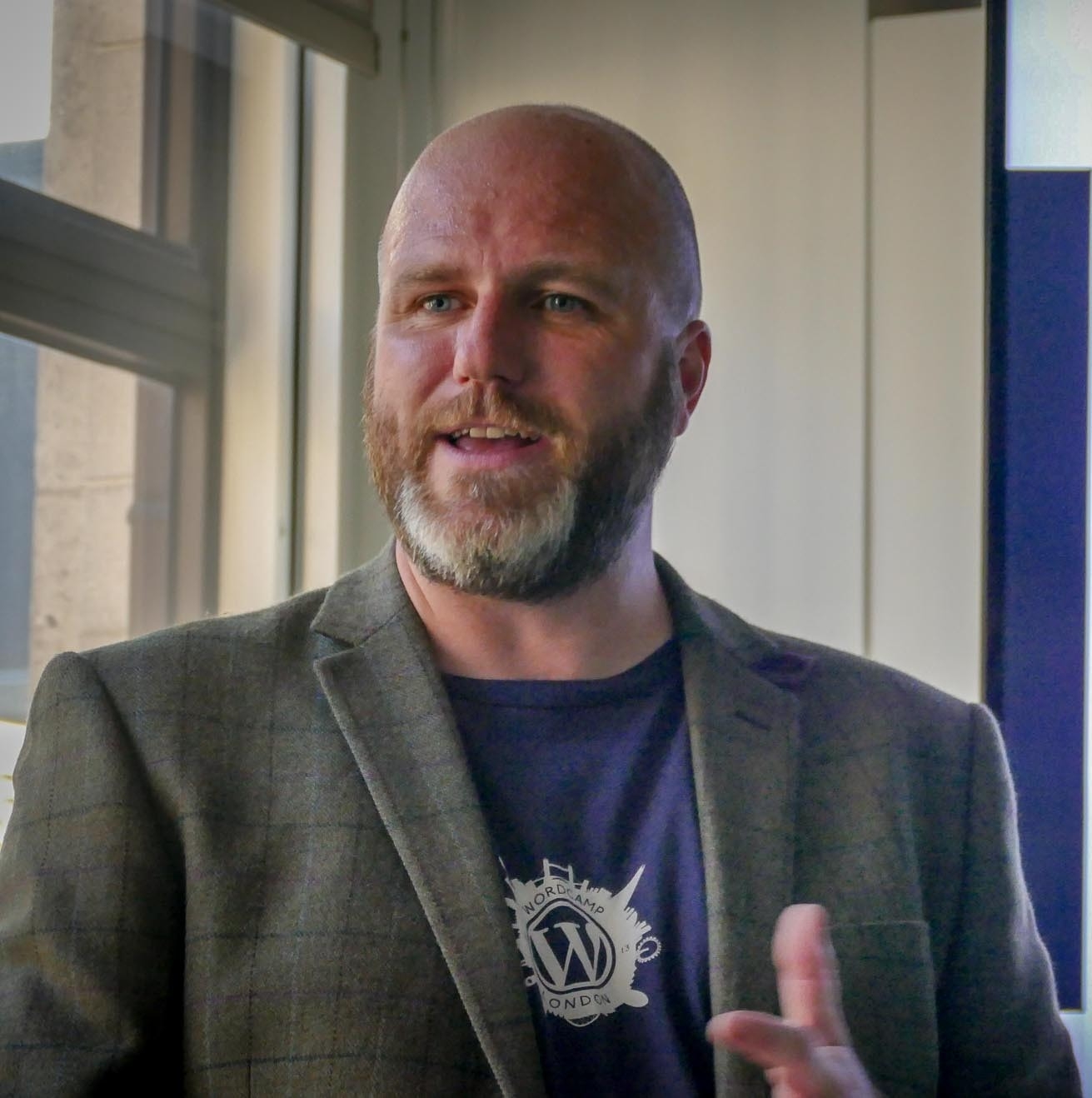 Seven quick questions with Dan Maby from Big Orange Heart.
I'm Dan Maby, the founder of

Big Orange Heart

, a registered charity with a mission to support and promote positive well-being and mental health within remote working communities.


I share my time between volunteering across Big Orange Heart, delivering leadership and stewardship as needed. And running my own digital agency, where we focus on strategic business growth for our clients.


I'm based just outside of London, in the UK. I used to spend a lot of time traveling, now it's mostly spent in front of a camera.


Big Orange Heart was born out of a personal need for better support. I've spent many years dealing with my own mental well-being challenges and the isolation that remote working can bring. With the support of other volunteers, we've been shaping and delivering the services.


When did you realize there was a need for Big Orange Heart?
I registered the original name back in 2014. I then spent a couple of years telling myself I had higher priorities, then in late 2017 personal circumstances forced me to reevaluate. By late 2018 we had registered the charity.


How does Big Orange Heart work?
Big Orange Heart is all about the community. We're developing the world's first Freelance Assistance Programme, which will be backed by a global peer support network. To date, over 16,000 members have joined across our network via events, and other community activities.


Where will folks find you next?
A major element of Big Orange Heart is our regular events, which are run to bring community members together and help reduce social isolation. We're delivering a free 24-hour Festival of WordPress on January 22, 2021, called

WordFest Live 2021

.
Making customers our business

When creating plugins for the WordPress community, one thing's for sure: standing out is always about the

support you offer

. There are thousands of plugins on the WordPress Directory, but how often do you read reviews from users let down by the fact there's no support provided...?
From day one at Weglot, we knew we wanted to make ourselves available to any user that ran into a problem. What initially started out as our two co-founders answering messages long into the night is now a seven people-strong (and growing!) dedicated support team.


And why do we think we stand out? Karina De Alba, Director of Customer Experience at Weglot, puts it down to empathy. You might be thinking this overused word has had its day, but the notion behind it remains truly relevant. As a company, we needed to understand this because while we've got every aspect of Weglot figured out, it's not always the case for our users.


A delicate balance of friendliness, kindness, and tech-savviness has helped us achieve 4.8 out of 5 stars on the WordPress Directory with more than

1,100 reviews!




In other WordPress news...
Not subscribed? Join the most conversational weekly email
in the WordPress community!