This week in WordPress
WordPress economy worth $500 billion
Heather Brunner, Chairwoman and CEO of hosting company WP Engine, says the research shows the "definitive leadership role WordPress plays in the global digital economy" and "is such a validation of the value that WordPress, its ecosystem and its robust community bring to the world."


Brad Williams, whose agency WebDevStudios was one of the 100 that took part in the study,

tweets

, "'If the WordPress Economy were a country, it would rank 39th in the world according to an IMF list of countries by GDP.' 🔥"


The study,

The Value of WordPress

, examined both the economic value of the WordPress ecosystem and the social impact of the ever-expanding community of open source developers, agencies and users.


"[WordPress] allows people to communicate with freedom. And that creates tangible value and wealth, but it also creates intangible value for our societies in this time of centralization of power. Two very different, but very critical values,"

tweets

Andy North, WP Engine's Director of Corporate Brand and Communications, highlighting a quote from Pragmatic founder David Lockie in the announcement


Meanwhile, industry analyst and strategy Robert Jacobi says, "Juice up, investors!" In

500 Billion Dollars

he writes, "You know what this means of course, at least you should if you've been reading here for a bit, it's going to be IPO time really really quickly... The press release was generated by WP Engine, and there is only one reason why they would spend the time and resources to explain the size of the WordPress market."
WordPress 5.8 beta 1 available and includes WebP
WordPress 5.8 Beta 1 shipped this week. Release coordinator Jeffrey Paul, who's also the Open Source Practice Manager at 10up, has put out a call for testing. Paul also lists this release's highlights: powerful blocks, handpicked patterns, better tools, blocks in widgets areas, and an end to support for Internet Explorer 11.


Mike Schroder, a GoDaddy-sponsored core contributor,

tweets

, "Glad to have been able to help out with the WebP support that is planned to ship with WordPress 5.8! Thanks @roundearth and the many others who helped it land."


"Fantastic! When it comes to content management systems, WebP has been waiting in the wings for far too long but WordPress support will encourage uptake elsewhere, I hope. 👏🏻"

tweets

Equator developer Rob Foxx. "Definitely a step in the right direction! ⚡"

adds

Brian Jackson, who co-founded the Perfmatters performance plugin.


The final release of WordPress 5.8 is expected to ship on July 20.
Hi hello yes we do WP maintenance
For businesses that rely on WordPress.
Do you like making your site faster, easier to use, and more secure? Do you nerd out on performance metrics and get excited when a new tool makes your life easier?
We do too!
Designers calling for patterns to launch with Block Pattern Directory
Reigstad, together with Automattic-sponsored designers Beatriz Fialho and Mel Choyce-Dwan, have already added several block patterns, which are now available to use via the Gutenberg plugin.


Speaking of,

Gutenberg 10.8 is now available

. On the Make WordPress Core blog, core contributor Sandip Mondal says the release features performance improvements, more block design tools, and template editor enhancements.
Awesome Motive buys Plugin Rank
"Another acquisition in the #WordPress space this week. Plugin Rank has been acquired by @AwesomeMotive with @syedbalkhi making the announcement here,"

tweets

Post Status, linking to

Plugin Rank is Now Part of the Awesome Motive Family 🎉

. Awesome Motive is owned by serial entrepreneur and acquirer Syed Balkhi and is the company behind WPBeginner, OptinMonster and WPForms.


A better starting point to get your head around this deal is Iain Poulson's post,

Plugin Rank – From Lockdown Side Project to My First Exit

. Poulson shares the story behind Plugin Rank, the SaaS (software as a service) app he built to help WordPress plugin developers (like himself) track and improve their rankings in WordPress.org search results, and how he built and sold it within 12 months.


"Love reading the background for how/why @polevaultweb built Plugin Rank - and as always congrats @syedbalkhi and team and Ian on this acquisition!"

tweets

Post Status owner Cory Miller.


"W00t W00t 🥳 one of the most useful tactical tools for plugin devs we've seen in years 🎸 Congrats Iain!"

tweet

the folks at Freemius, adding, "Kudos @syedbalkhi 🧠 another smart strategic acquisition🧐 we're looking forward for your interview about M&As on Thu🍿." As Freemius

hint at

, they'll be releasing a mini-series about mergers and acquisition in the WordPress plugin space on their YouTube channel soon.


WordCamp Europe done and dusted for another yea
WordCamp Europe came and went this week, and if Twitter is anything to go by, the online event from June 7-9 was a success. Post Status' David Bisset

shares some stats

: 3,290 people registered to attend the free event, with 1,841 people logged in at once. Attendees spanned 121 countries and 13 timezones, and there were 48 speakers across 29 sessions.


WordPress co-founder Matt Mullenweg, who closed out the conference,

tweets

, "If you're at @WCEurope

and we didn't get to your question, please drop it here and we'll respond and chat in the comments!" He links to

WCEU Open Thread

.


Here's hoping WordCamp Europe attendees can get together in person next year... "Goodbye #WCEU2021 See you next year in Porto for #WCEU2022,"

tweets

the WordCamp Europe organizing team.
The Hub: Electronic Signatures now available

We built the Hub by GoDaddy Pro to streamline workflows and shave time off tasks that typically eat up a workday.
But we aren't done yet.
You can keep track of our progress here, as we regularly publish our updates to this platform custom made for web designer and developers.
Electronically sign, notarize and store documents with this new feature powered by Acronis Notary Cloud. It's another big step toward the Hub becoming an all-in-one solution for your business. You'll have convenient access to key documents like contracts and proposals, as well as the ability to send them to clients.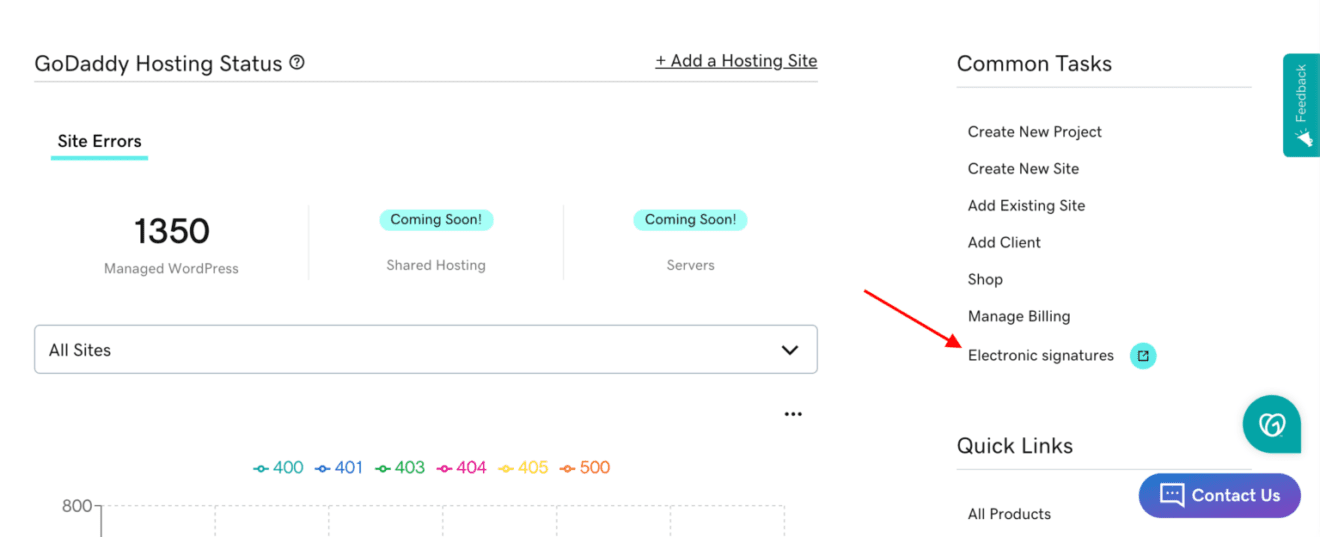 To get started, go to the right-hand

Common Tasks

sidebar, click

Electronic signatures

, select your region, and then click

Get Started

.




In other WordPress news...
Not subscribed? Join the most conversational weekly email
in the WordPress community!