What's happening in WordPress – and what everyone's saying about it
The Repository is a free weekly round-up of news in the WordPress ecosystem, told via the latest headlines and tweets every Friday.
News from a range of media and community sources.
WordPress people like to tweet. A lot. We quote the best ones.
Opinions from a diversity of voices, not just the loudest.
View latest issue and archive →
Got an opinion on a WordPress issue? Join the conversation on Twitter. Support us by telling your friends to subscribe. Published by Rae Morey.
Kindly sponsored by: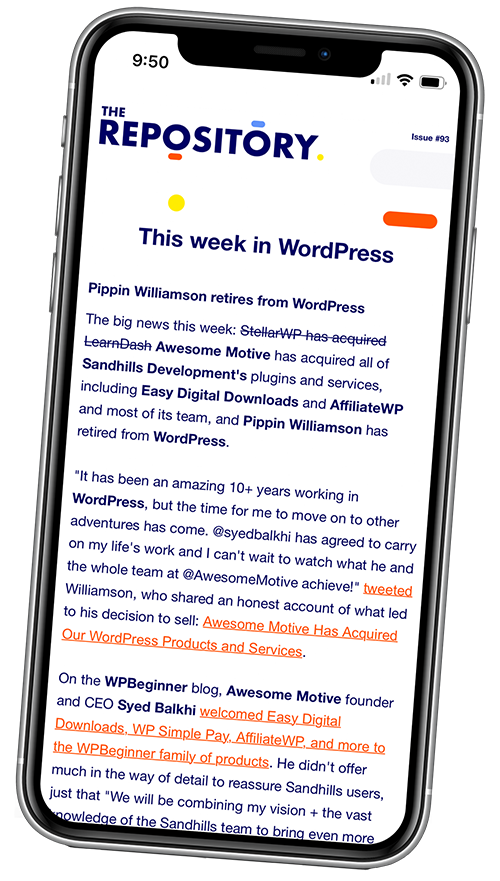 Wondering if you should subscribe? Here's what WordPress developers, business owners, and contributors are saying